When creating a new Reputation Manager report, you can select your report to update monthly or weekly — and choose your preferred day or date. Reputation Manager is only available on the Grow subscription plan. 
If you'd like your reports to update on a daily basis, you will need to buy the Daily Review Tracking add-on.
The add-on only needs to be purchased once per account, not for every location; once purchased, you will have the option to select a daily schedule for all of your Monitor Reviews reports.

Here's our step-by-step guide to purchasing add-ons: 
1. Click on your profile avatar and click 'Addons' from the dropdown menu. Please note that this area of the dashboard is only available to users who have been set up as an 'Account Owner'.
2. Click on the 'Available Addons' tab (shown below in the red box) to see all of the available addons for your specific plan.
3. Then select your required addon and click the 'Add to Plan' button.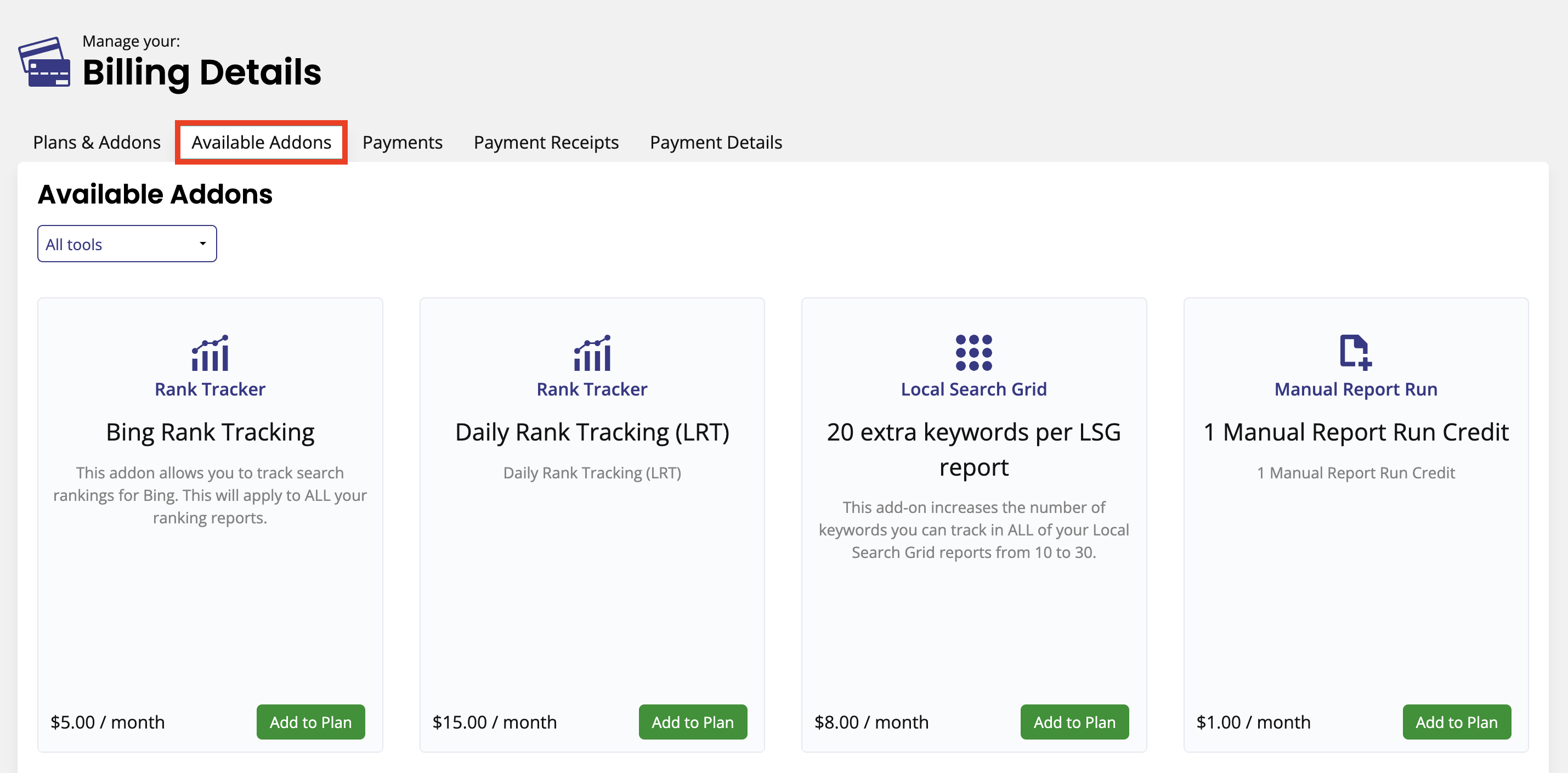 4. Add your payment method details to secure your purchase. 
5. Once the addon has been purchased, you can view its details within the 'Plans & Addons' tab on the Billing Details page.