You can add competitors details to track their ranking results for the same keyword as you're tracking for your own business.
If you decide to add this to your finished ranking report, there will be an additional tab called 'Competitors' within your report. You can add a maximum of 4 competitors to track.  
Here's an example of this in practice: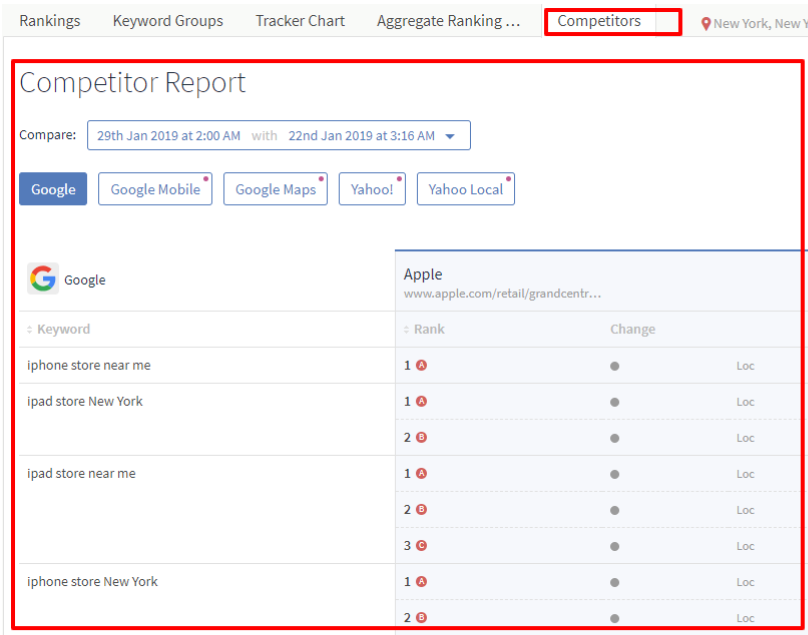 You can add a competitor in the Edit Report settings of your ranking report within the  'Advanced Settings' section.

Click the 'Competitors' tab to set this up and fill in the fields.
Competitor 1 Name: Input the business name of the competitor you would like to track here.
Competitor 1 Website Address: Here you can add the competitors' website address that you want to track.