You can add competitors' details to track their ranking results for the same keyword that you're tracking for your own business.
When choosing to add this to your finished ranking report, an additional section called 'Chosen Competitors' will display within your report. A maximum of four competitors can be tracked.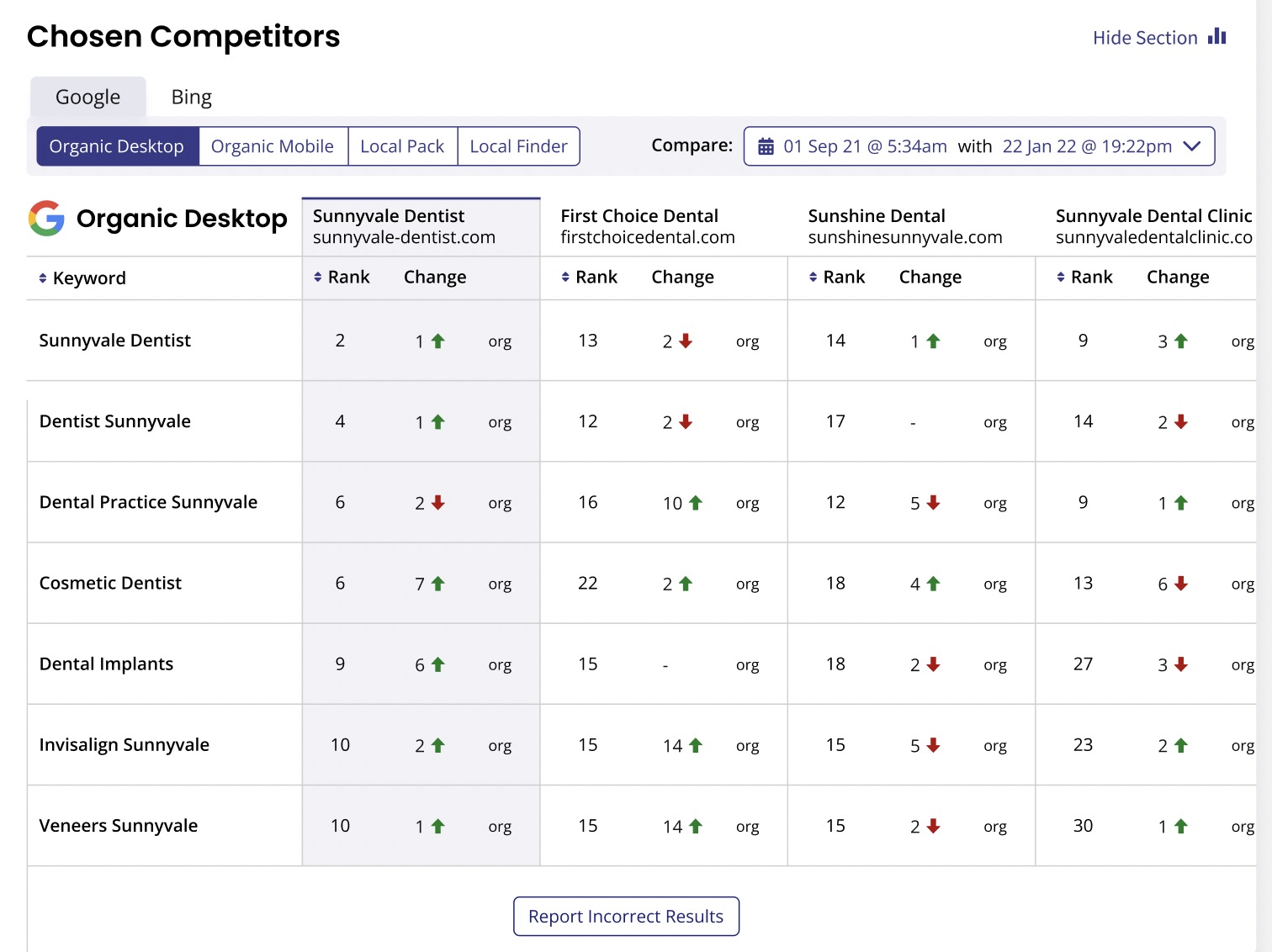 Here's how to add competitors.
Go to 'Edit Report' within the 'Actions' dropdown.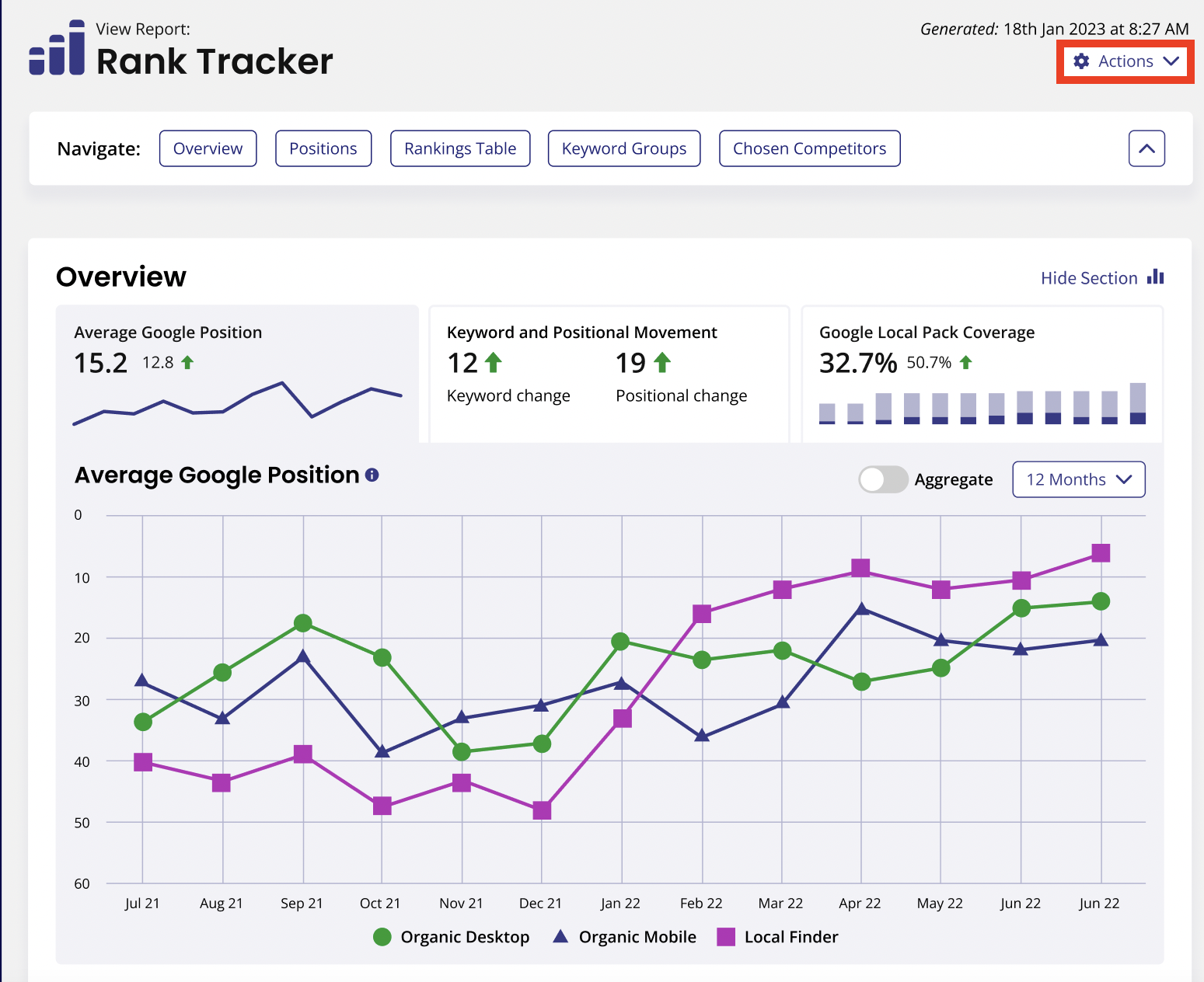 Scroll down to the 'Advanced Settings' section and click on the 'Competitors' tab.
Add the names and website addresses of the competitors into the boxes.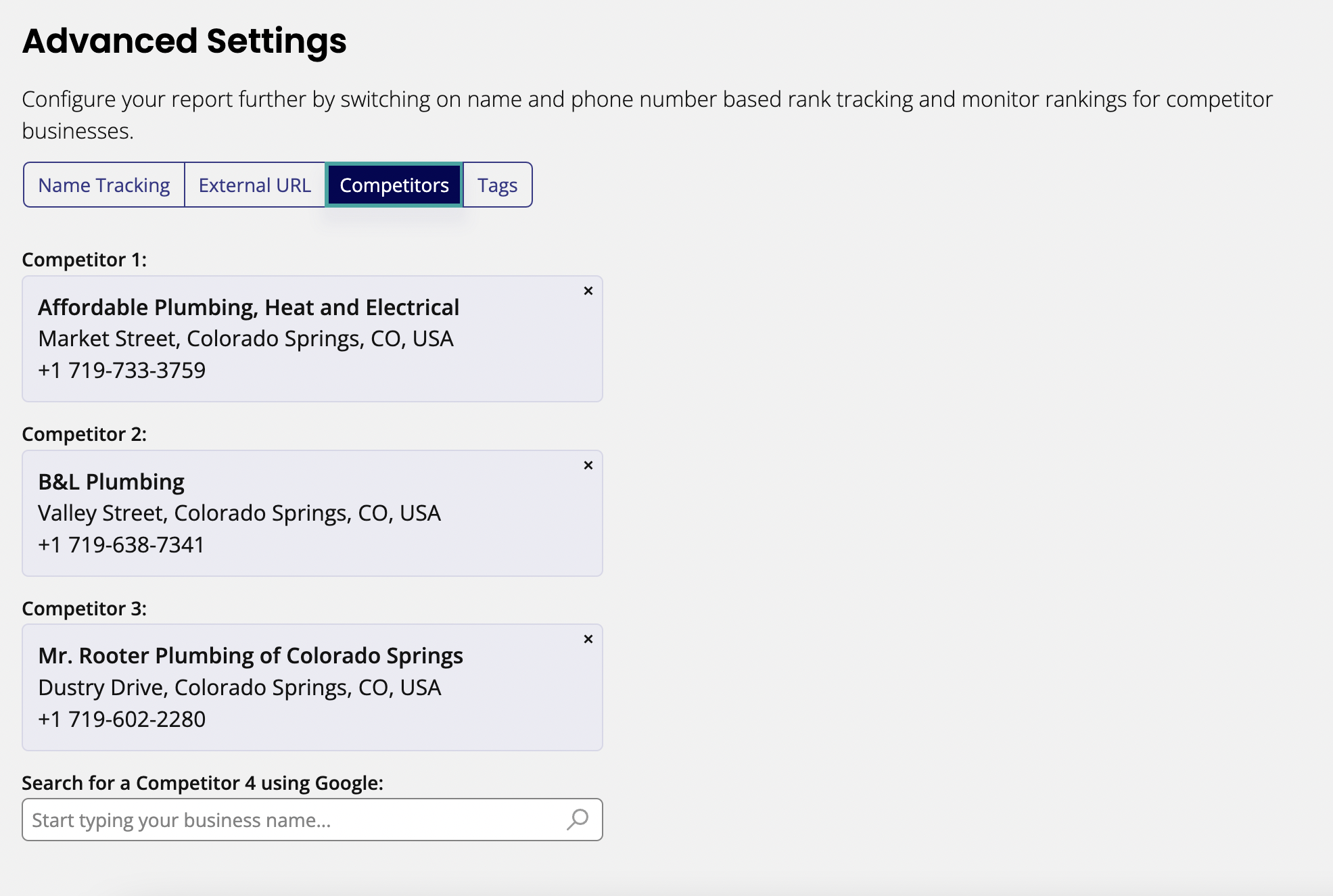 Click 'Update Report' to save and update the report.
When you next go to the 'Competitors' section you should now see the competitors that you have added.