There are 2 ways to re-run an existing report, dependent on whether there is a location set up or not.
Run a report with no Location set up
To run an existing report where there is no location set up, first, click the 'tools' dropdown in the top menu and select the tool the report is for e.g Rank Checker.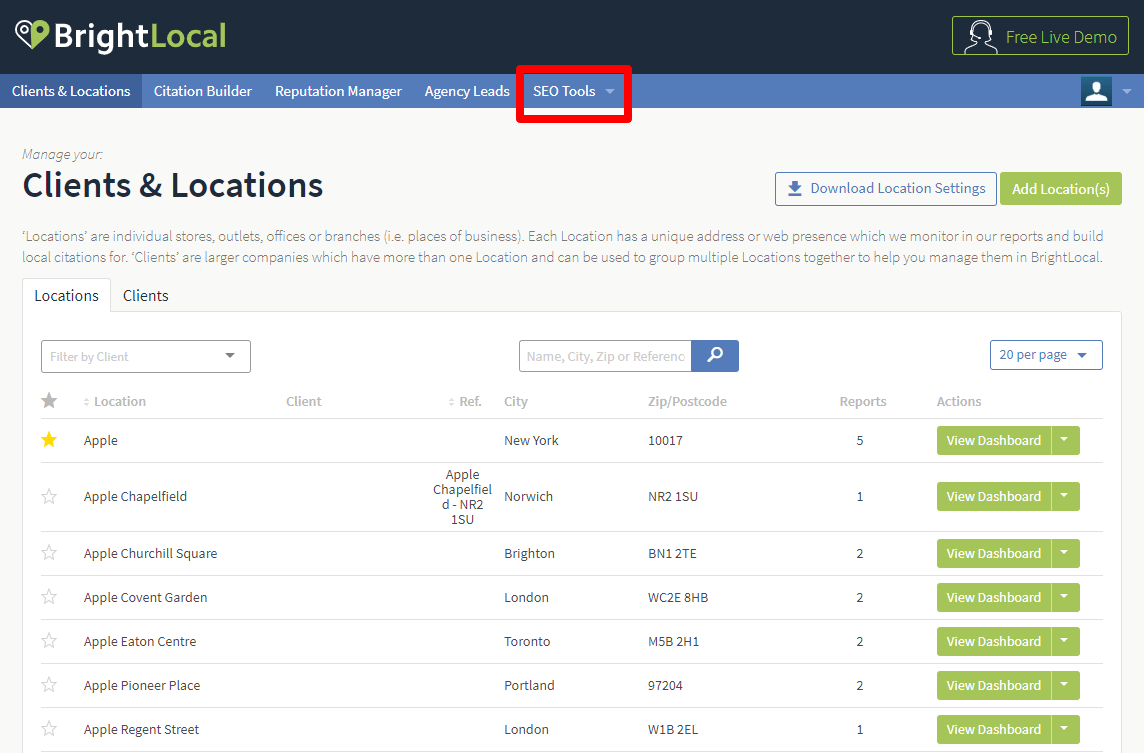 From the list of reports as shown, identify the one to be rerun and click the down arrow on the View Report button and click 'Re-run Report' from the drop-down.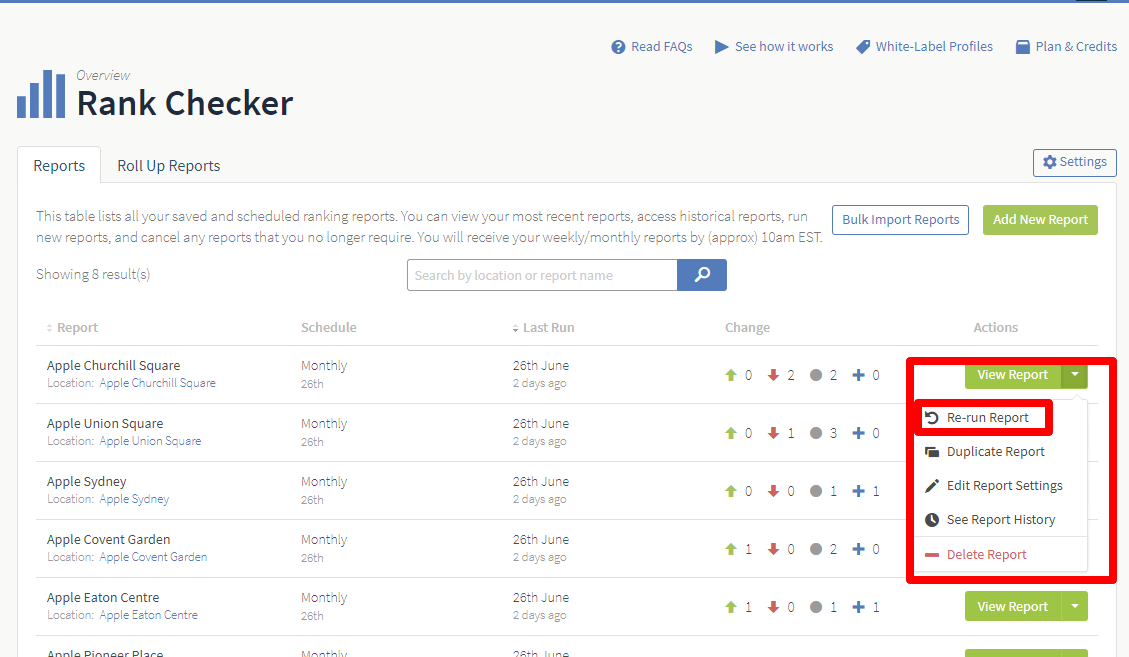 Then confirm to run the report by clicking the green Run Report button.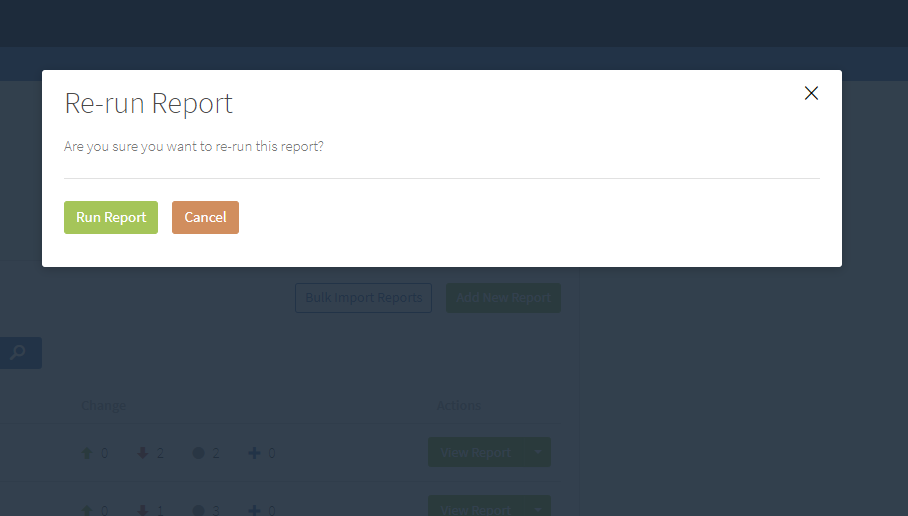 Run a report from within a Location Dashboard
To run an existing report from within a location dashboard, first, click on View Dashboard for the relevant location.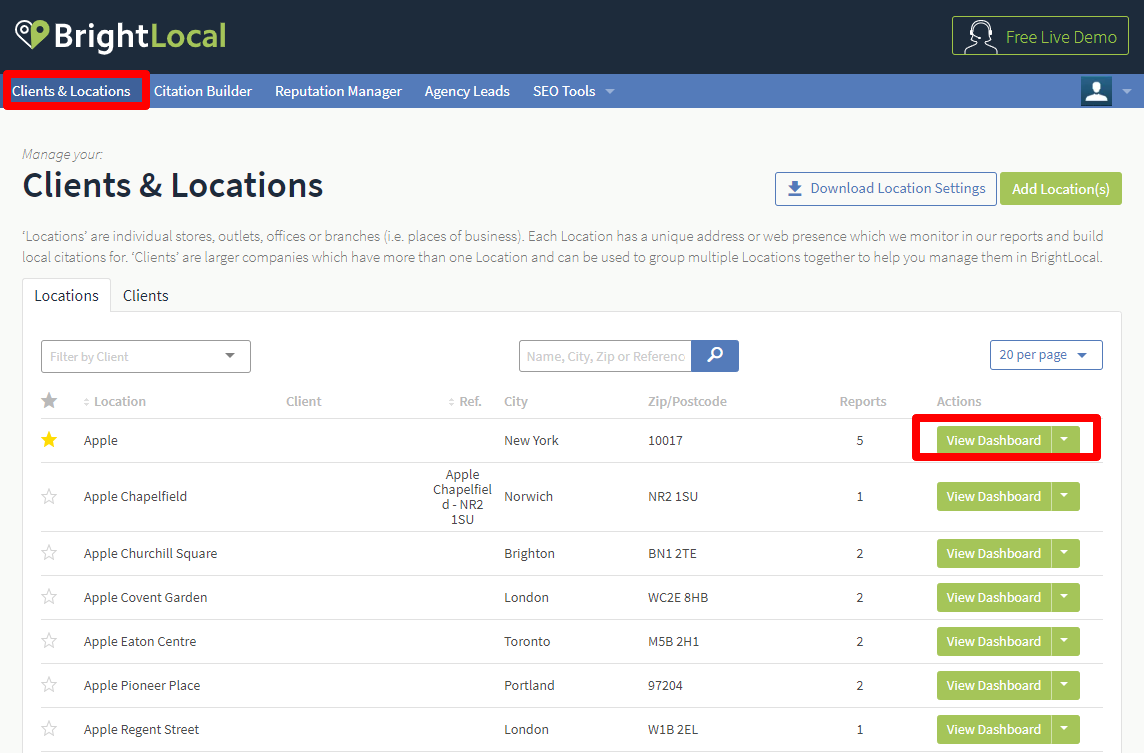 Then from the location dashboard, click into the report to be re-run, from the left-hand sidebar. For example, Rankings to open the report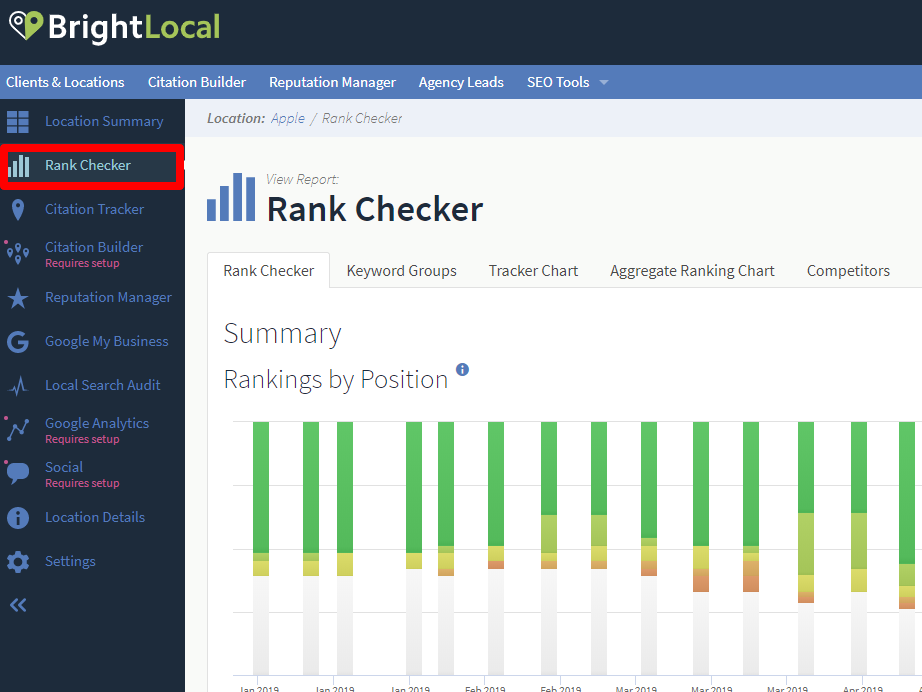 Once the report is open click 'Actions ' found on the top right of the page and select 'Re-Run' from the drop down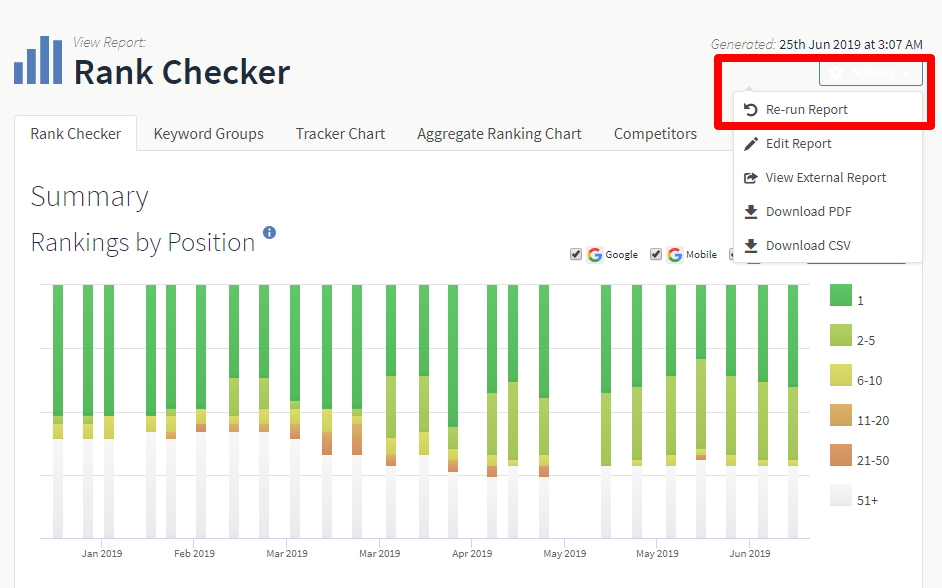 Then confirm to run the report by clicking the green 'run report' button