Yes, absolutely — you can set up a Monitor Reviews report that will alert you whenever a new review is found.
When setting up or editing your report, you can choose from the following options:
1. Notify me every time the report is completed
This depends on how often you choose to run a report (daily*, weekly or monthly).

We will email you even if you don't have any new reviews.
2. Notify me, but only when new reviews are found
This could be when a report has finished, and we found at least one new review.
Or, if you connect your Google or Facebook account to your Reputation Manager report, we scan for reviews every day and will alert you if we find any new ones.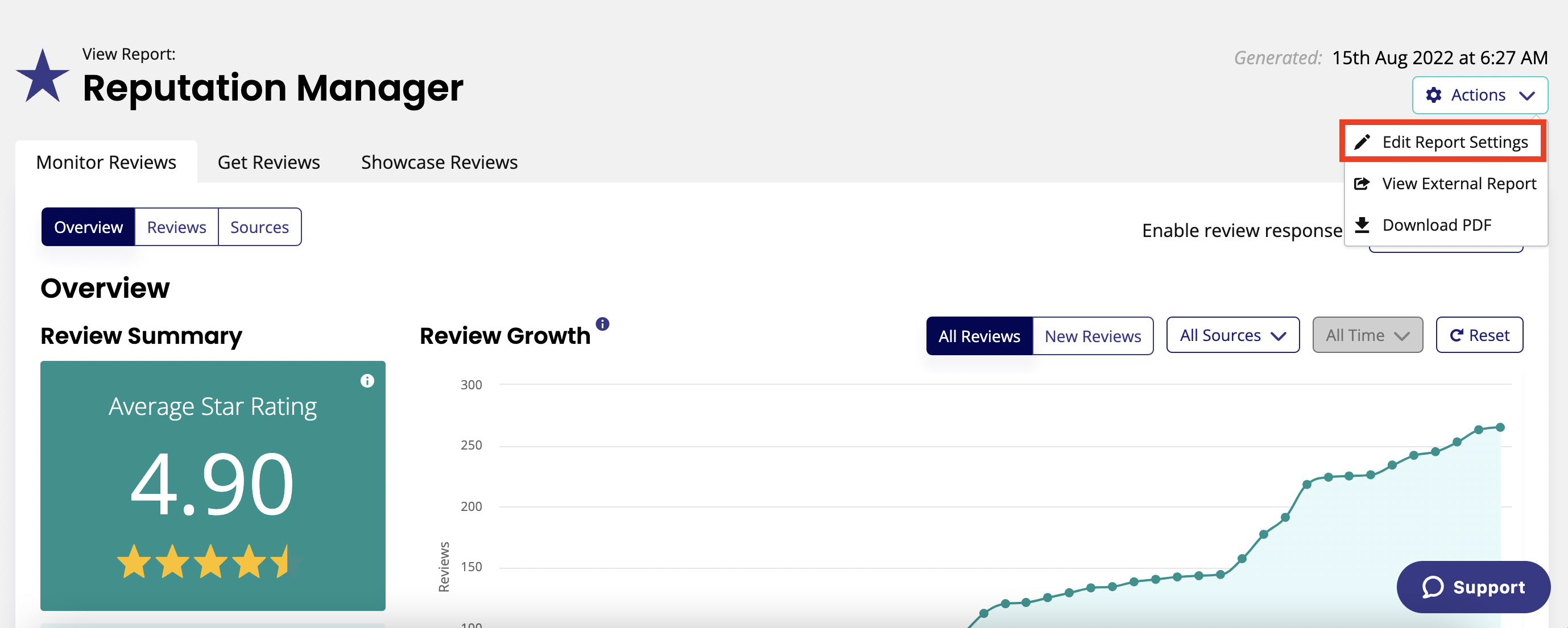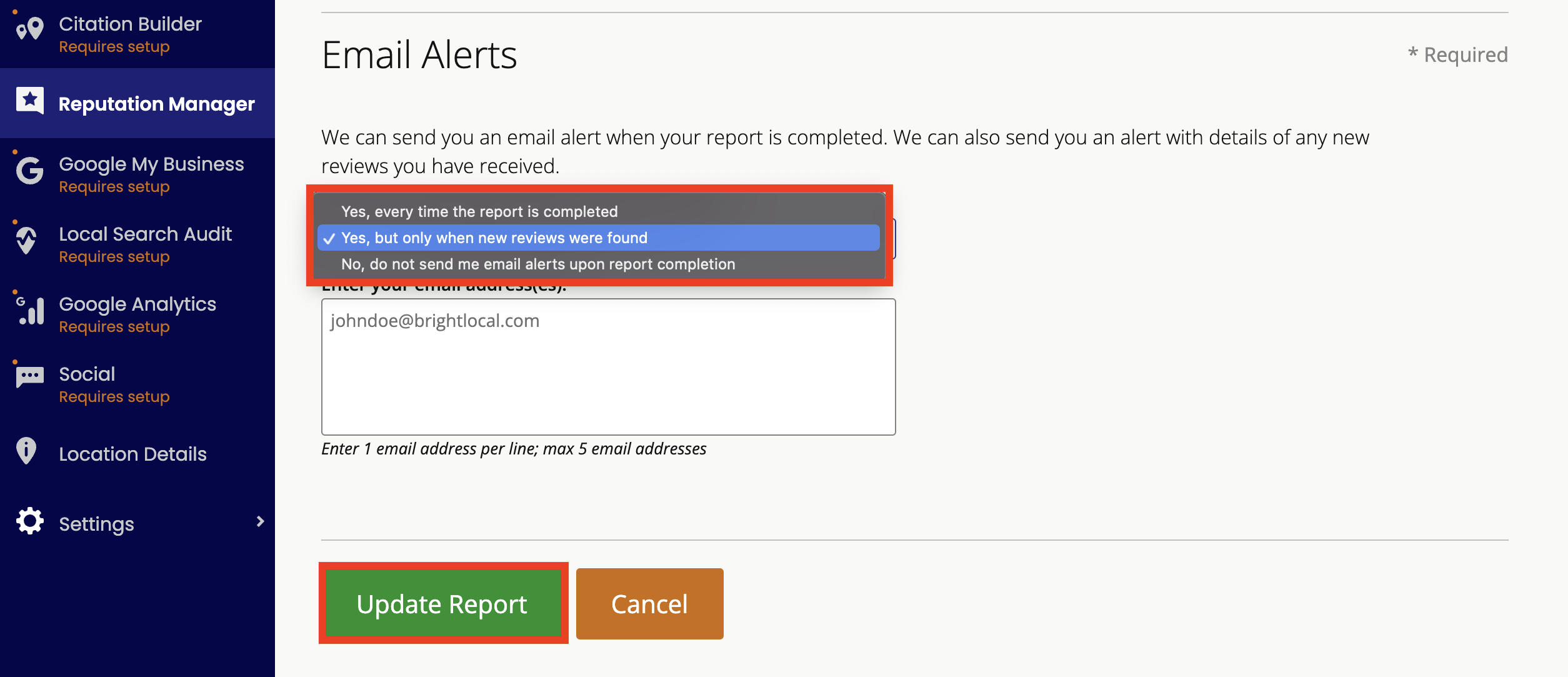 *Please note: If you would like daily review monitoring for ALL sites, you will need to purchase an addon plan, which costs $99 / month and gives you daily review monitoring on all your locations.