Yes — these reports are white-labeled in the same way as all other reports on BrightLocal.
1. Create white-label profile
For full details of how to do this, please see our useful FAQ.
2. Assign the white-label profile
When you create or edit your report, you can choose your preferred white-label profile (see the red box below).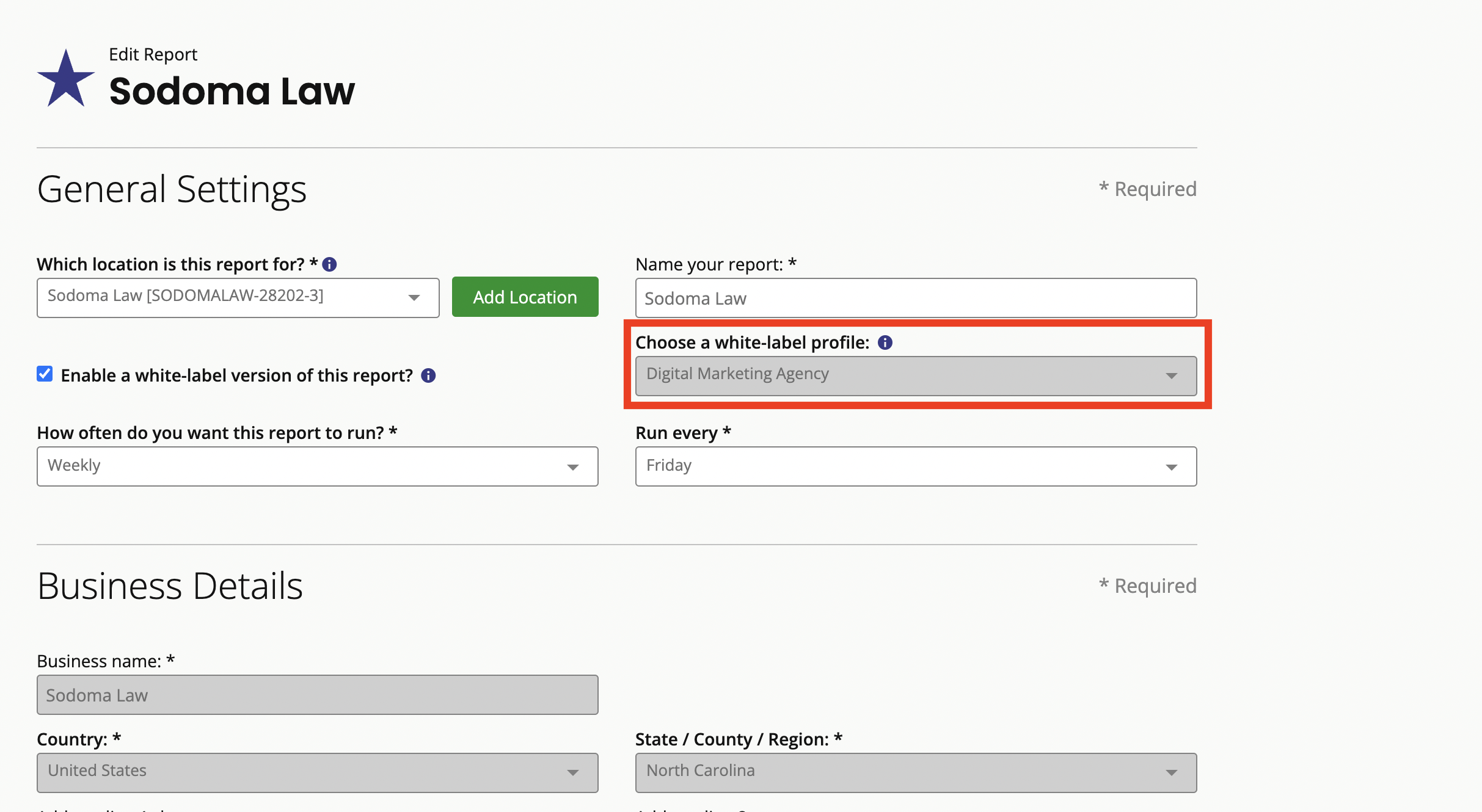 White-label reporting is only is available on Multi-Business and SEO Pro packages. If you are a Single-Business customer, you will need to upgrade in order to white-label your reports.
You can also white-label the email alerts that we send out. With this feature you can:
White-label SEO emails
Send emails with your own logo
Remove all BrightLocal branding and colors
Send emails from your own 'Sender' address
For more details, please see our article on How to create / edit white-label reports and emails.