Local Search Rank Checker reports can be scheduled to run on a weekly or Monthly Basis

When setting up a Local Search Rank Checker report, there is a dropdown field on the 'Add Report' page called "How often do you want this report to run?"

Here you can select for the report to run (update) every week or once per month, and choose which day of the week or month you want it to update.

There is also an option to select 'ad hoc' running of reports. This will run the report once and save it in your account. Ad hoc reports don't re-run automatically and need to be manually re-run for them to update with fresh ranking results.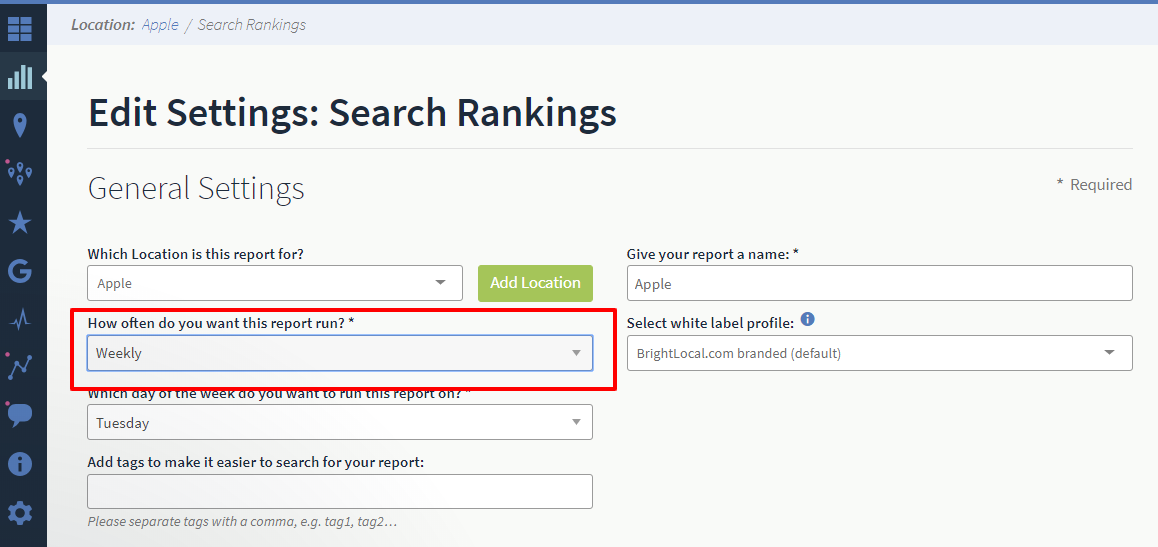 Can I set Local Search Rank Checker reports to update every day?
At this time we do not offer daily ranking updates. Search rankings do not change significantly from one day to the next and most customers find that weekly or monthly tracking gives them the data they need to monitor changes and report to clients.
Running daily ranking updates significantly increases the cost of running our reporting service, which would mean a price increase for customers. We're obviously keen to avoid this, as we want to ensure that our service is kept affordable for everyone.
If you want to refresh the ranking data in your reports (e.g. before a client meeting) then you are able to re-run them manually through the dashboard.