Live Citations are live listings or mentions of your business on websites, online directories, and mobile apps (e.g. Yelp.com, FindLaw.com, Yellowpages.com).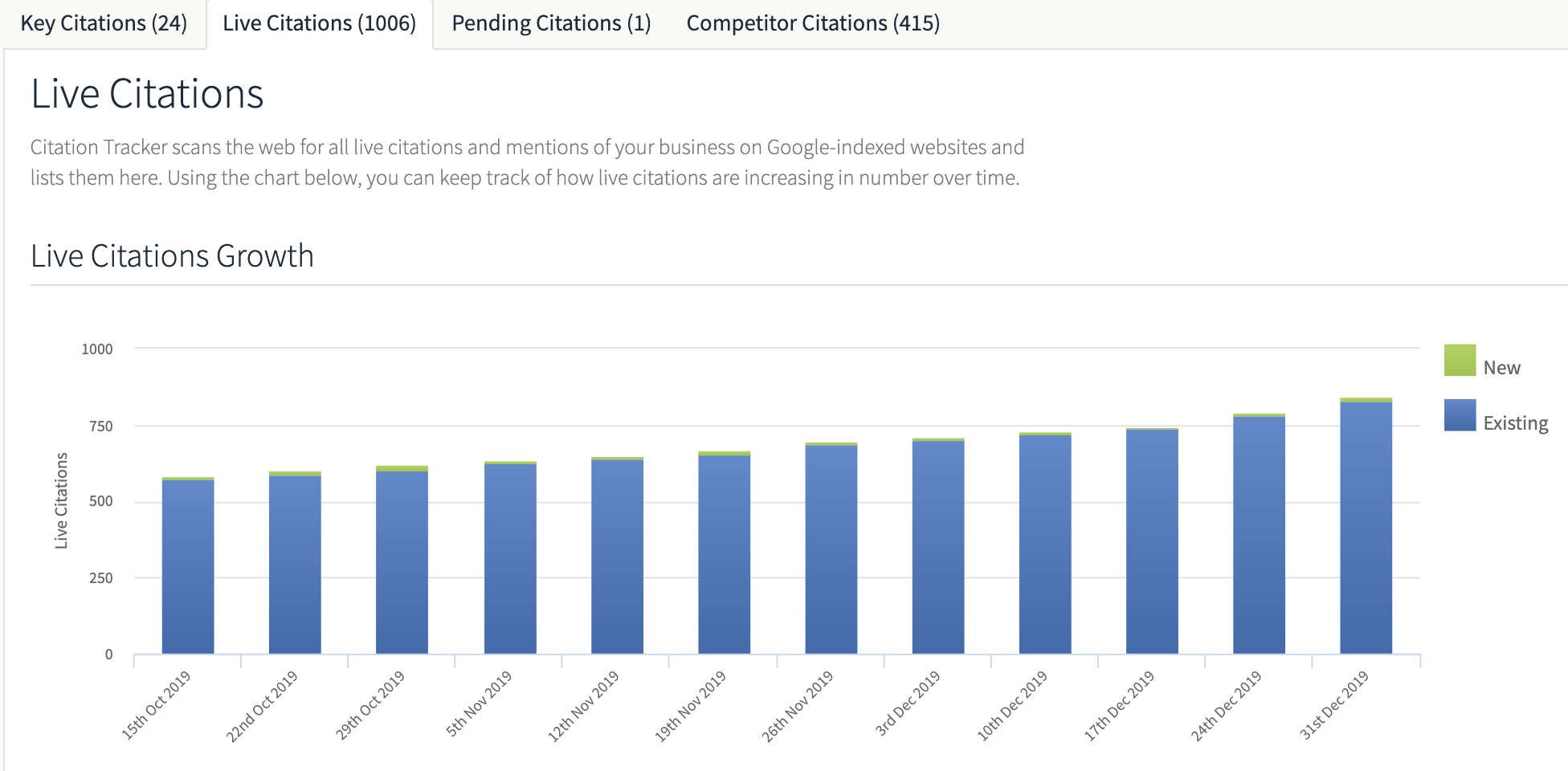 These listings usually include the name of your business, street address, telephone number, and sometimes an active link to your website. They can also include richer information about your business, such as:
Description

List of services

Opening hours

Photos

Accreditation

and more…
How does Citation Tracker discover Live Citations for a business?

Click here to learn how citations are found and checked in Citation Tracker reports.