You can find out which directories we submit to via Citation Builder by looking out for the following purple '3-pin' icon in the 'Potential Citations' table within Citation Tracker.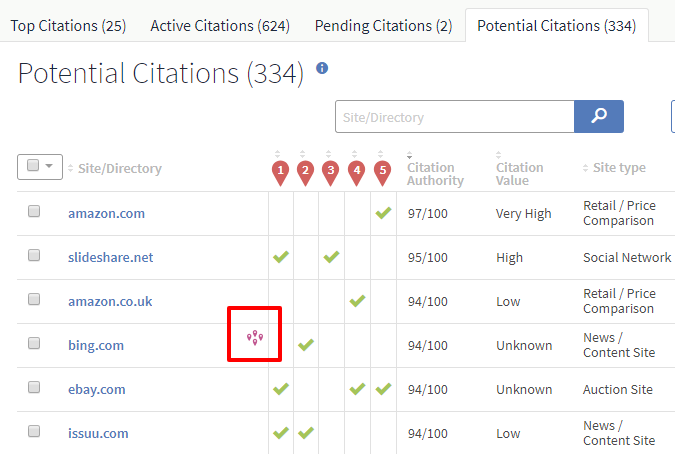 To get to this table, click 'Citation Tracker' in the Location Sidebar menu, and then click the 'Potential Citations' tab.
To find out how we identify potential citations, click here. 
The purple '3-pin' icon signifies that our Citation Builder service can submit citations to this directory.
If you're interested in using our Citation Builder service, you can start setting up a campaign by clicking the 'Create Citation Campaign' button in Citation Tracker or by clicking 'Citation Builder' in the Location sidebar menu.
Click here to find out more about Citation Builder