Locations can be deleted through the Location tab in the Clients & Locations section of your Dashboard.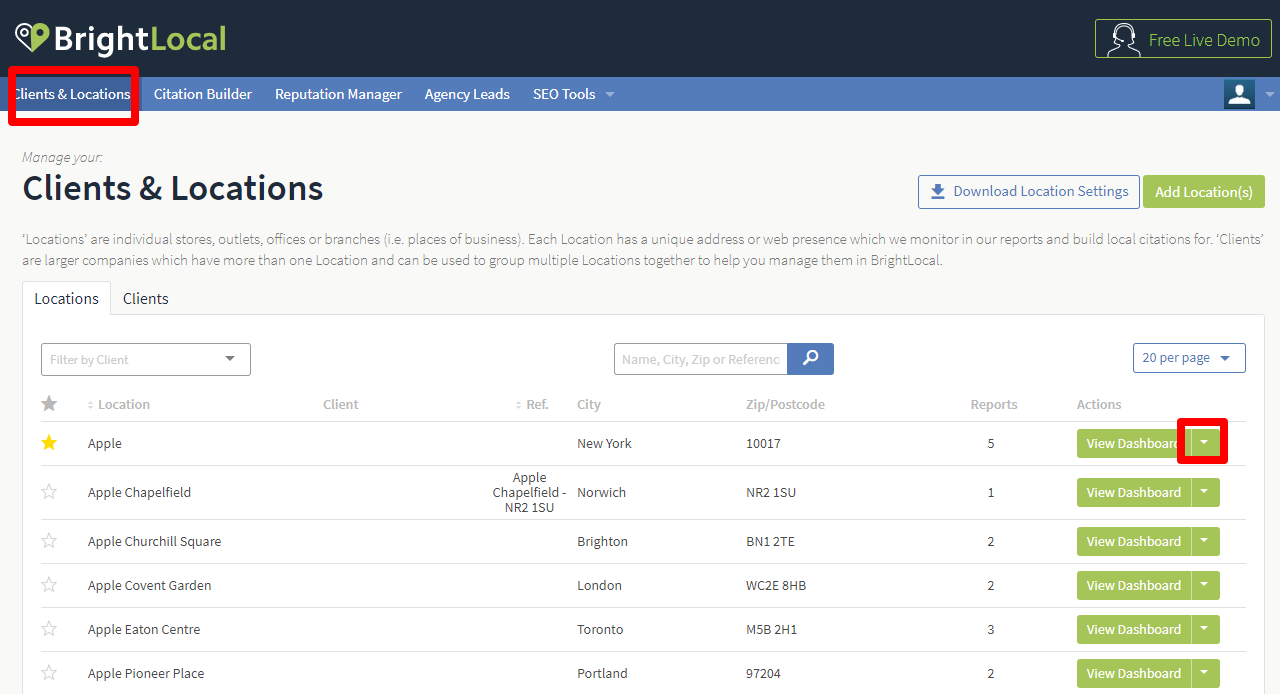 Identify the location to be deleted and click the down arrow at the side of the 'View Dashboard' button and select delete from the dropdown menu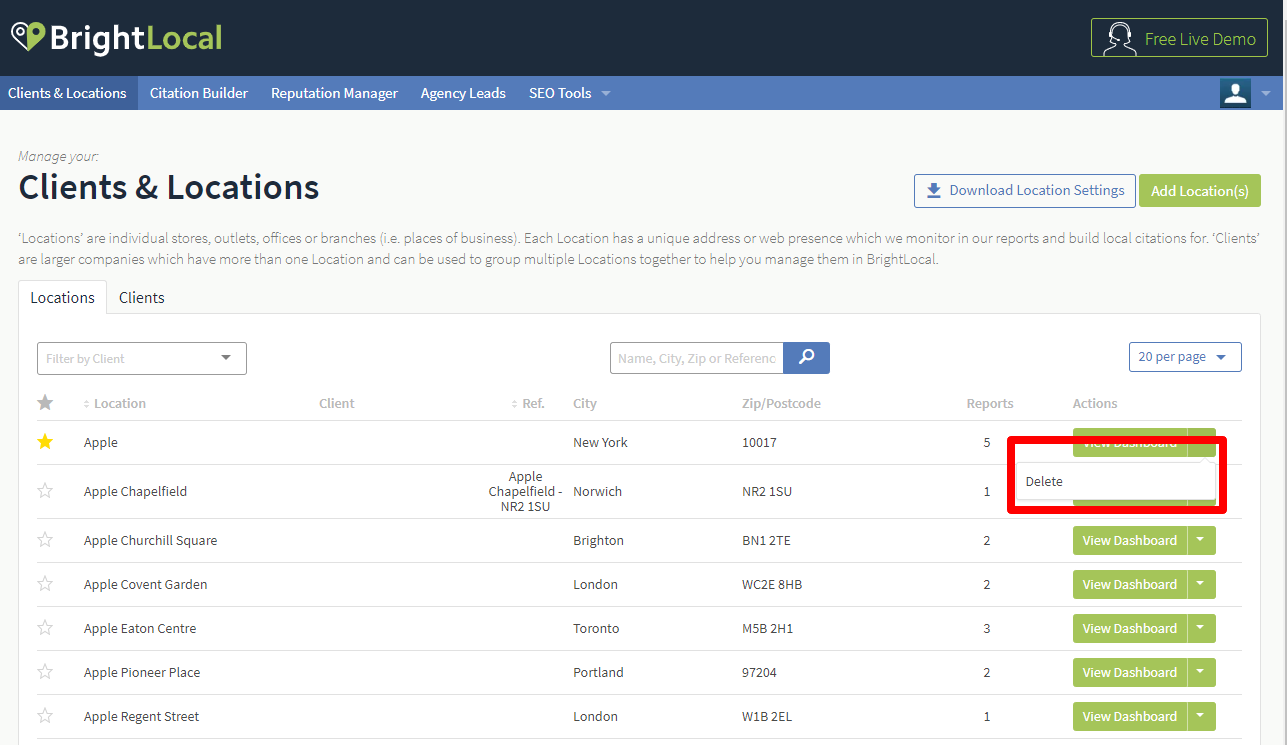 Once delete is clicked, a pop up will appear asking for confirmation. Type 'DELETE' in the field to confirm and delete this Location, any linked reports and Citation Builder campaigns.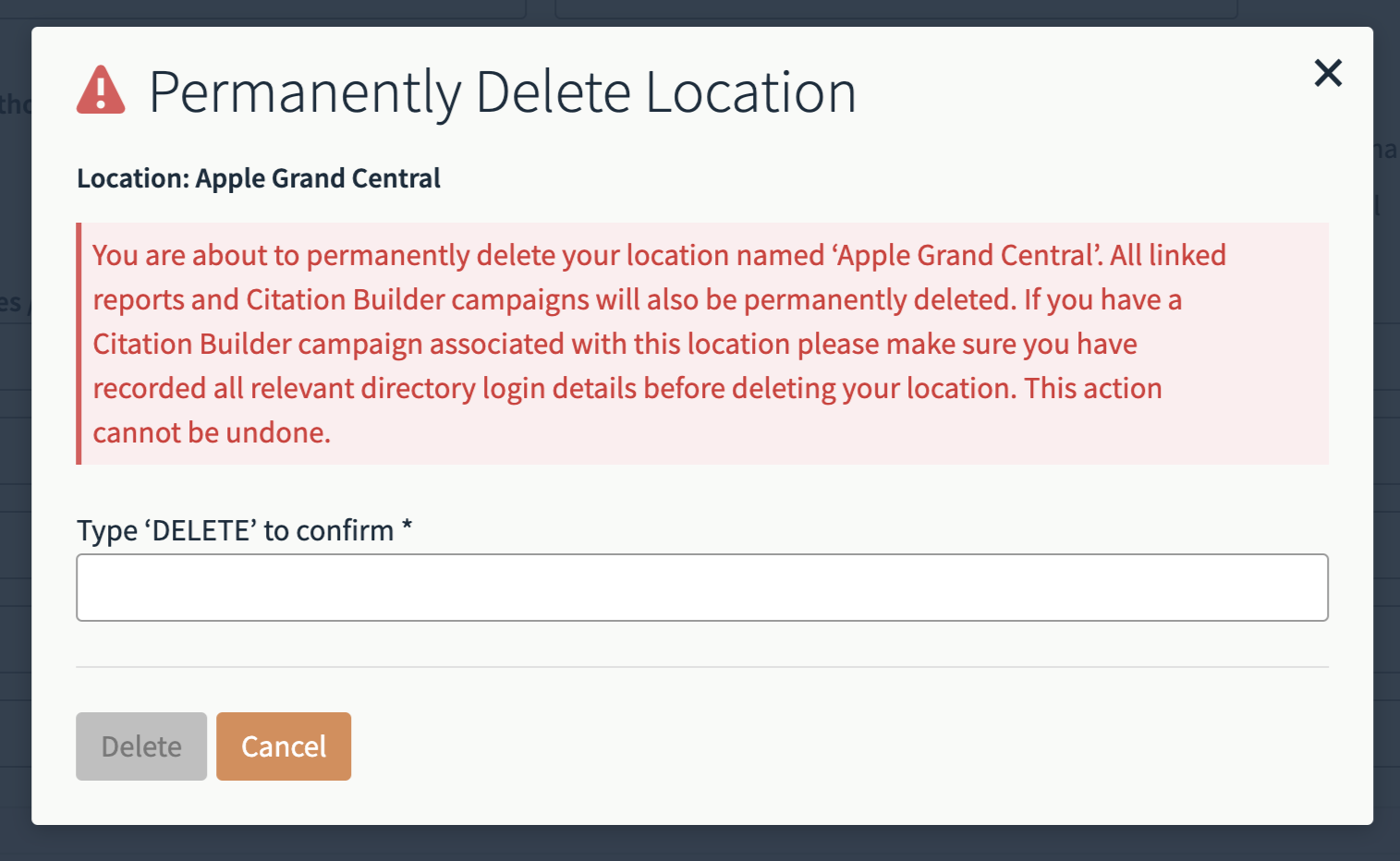 Please be aware that once a location and any reports have been deleted they cannot be retrieved.