A logo can be added or deleted from a white-labeled report by editing the white-label profile assigned to the report. We will display a logo on all external and PDF reports as long as a logo has been uploaded in the white-label profile settings.
Here is a step by step guide to adding and editing the logo:
From the top menu click the down arrow on the far right of the screen and select 'White-Label Profiles' from the dropdown menu.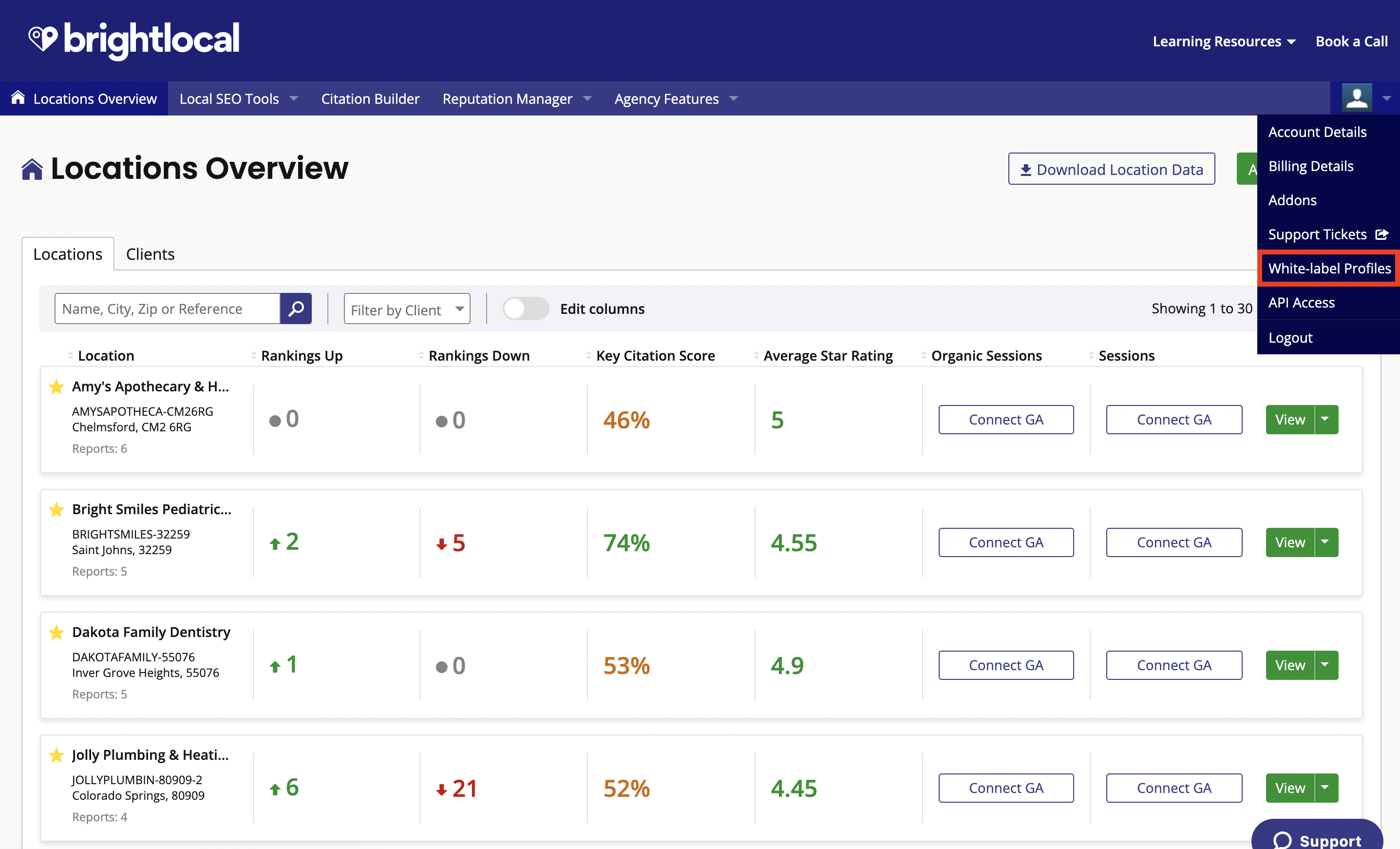 Next, select the profile to add or edit the logo.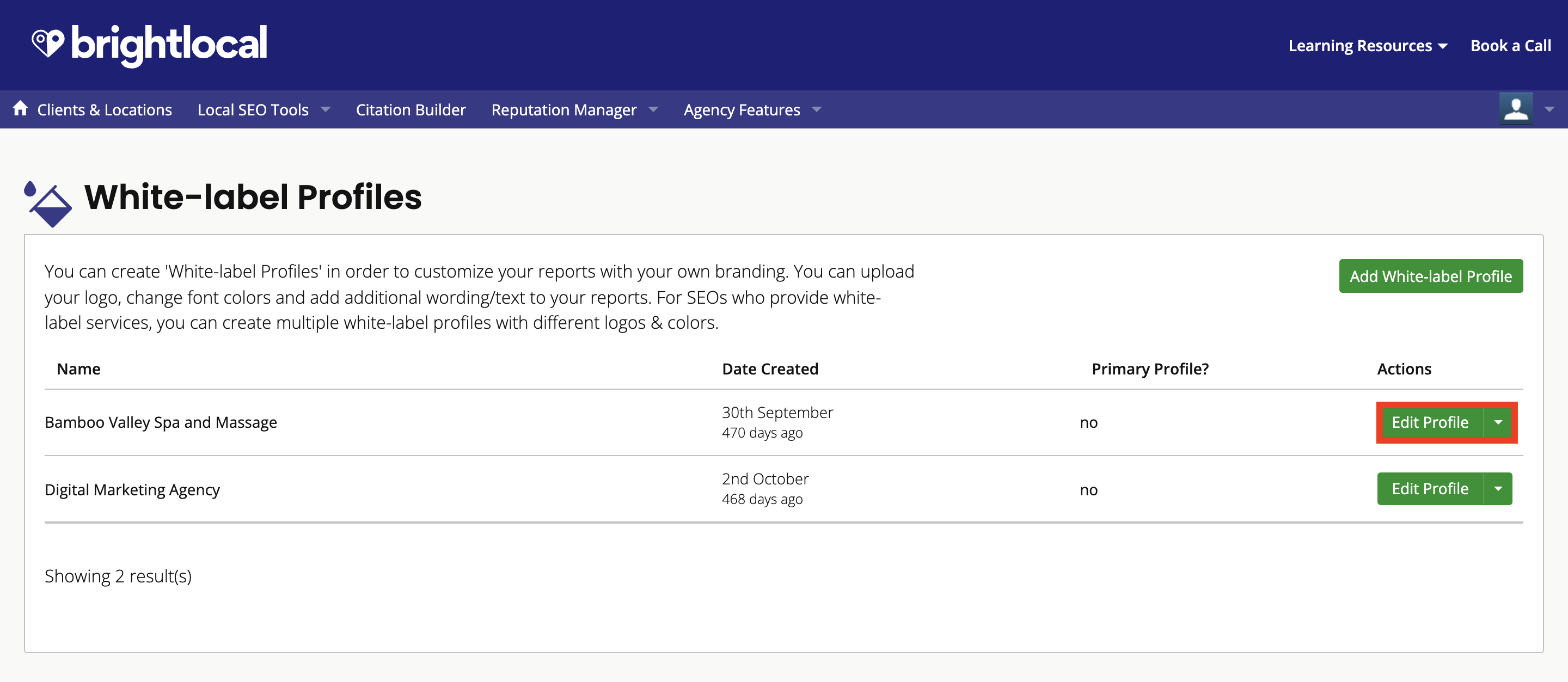 Click the green 'Choose Image' button to select the logo you'd like to add. Please be aware that the logo must be in JPG/PNG/GIF format and up to 2MB in size. The logo will be resized to fit within 300px max-width and 100px max-height.