Step 1
Go to the Local Search Rank Tracker page in your account - here's the link https://tools.brightlocal.com/seo-tools/admin/lsrc.
Step 2
Click on the cog icon as marked in the screenshot below.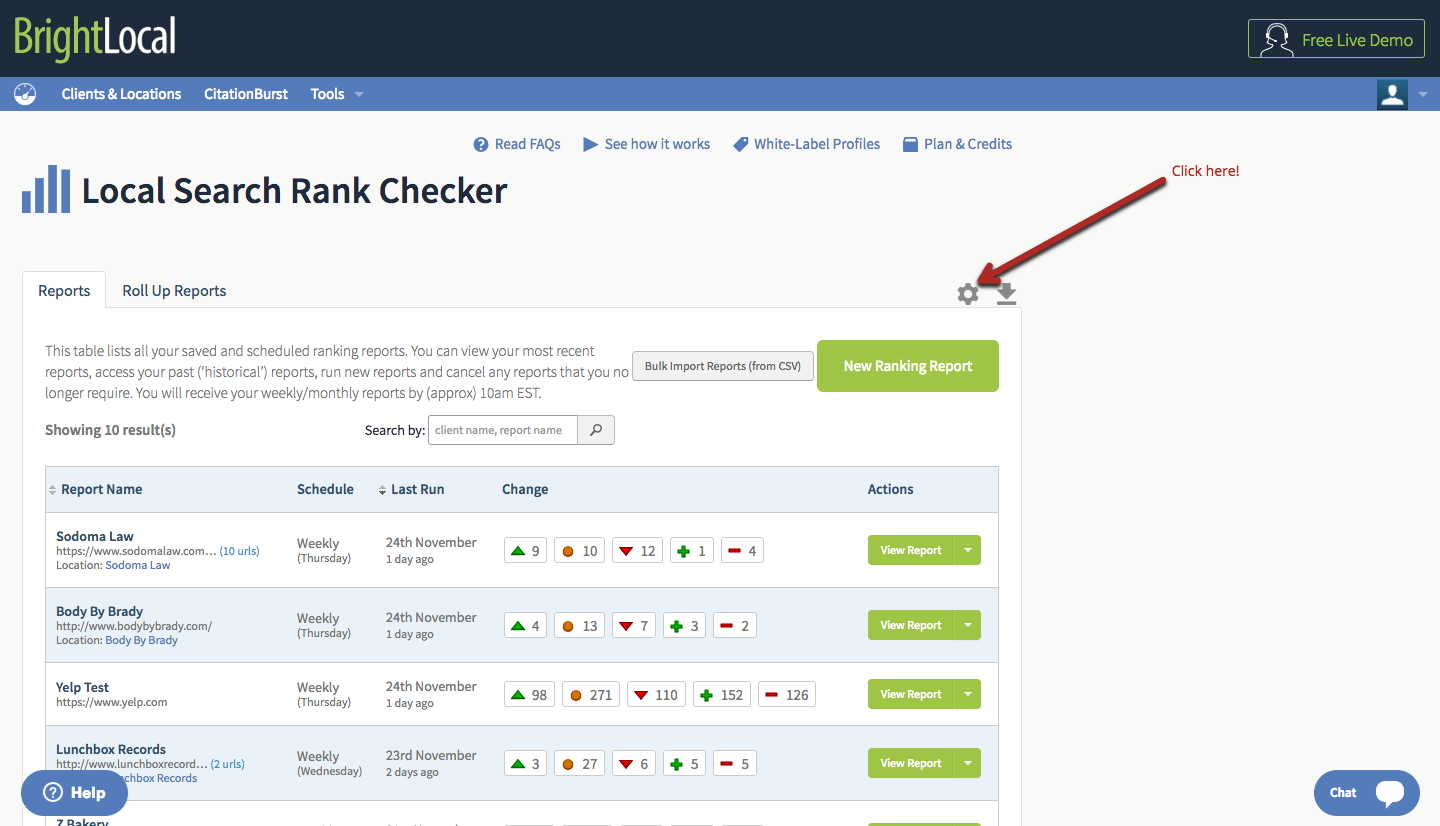 Step 3
Select which search engines you'd like to activate SERP screenshots for. Then hit save.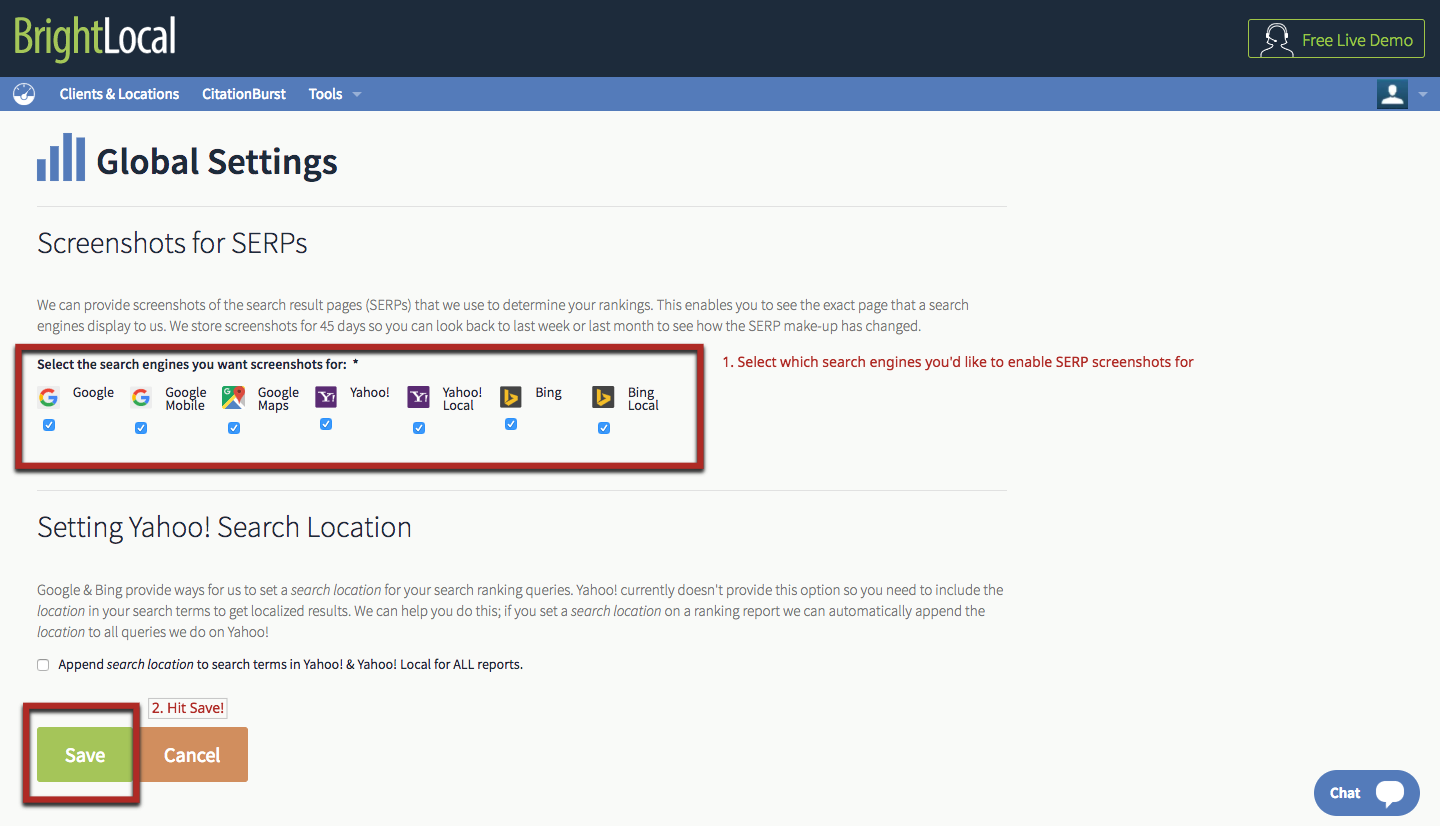 Step 5
Congrats, SERP screenshots are now activated with your account! You'll, now just need to rerun your reports in order to see the screenshots.