You can view screenshots of the Search Engine Results Page (SERPs) that are used to determine your rankings. This enables you to see the exact page displayed by a search engine when the report ran.
As we store screenshots for 45 days, it's possible to look back to last week / month to see how the SERP makeup has changed.
Follow these steps to set this up:
1. Go to the Local Rank Tracker page in your account, here.
2. Click on the 'Settings' button (shown below within the red box).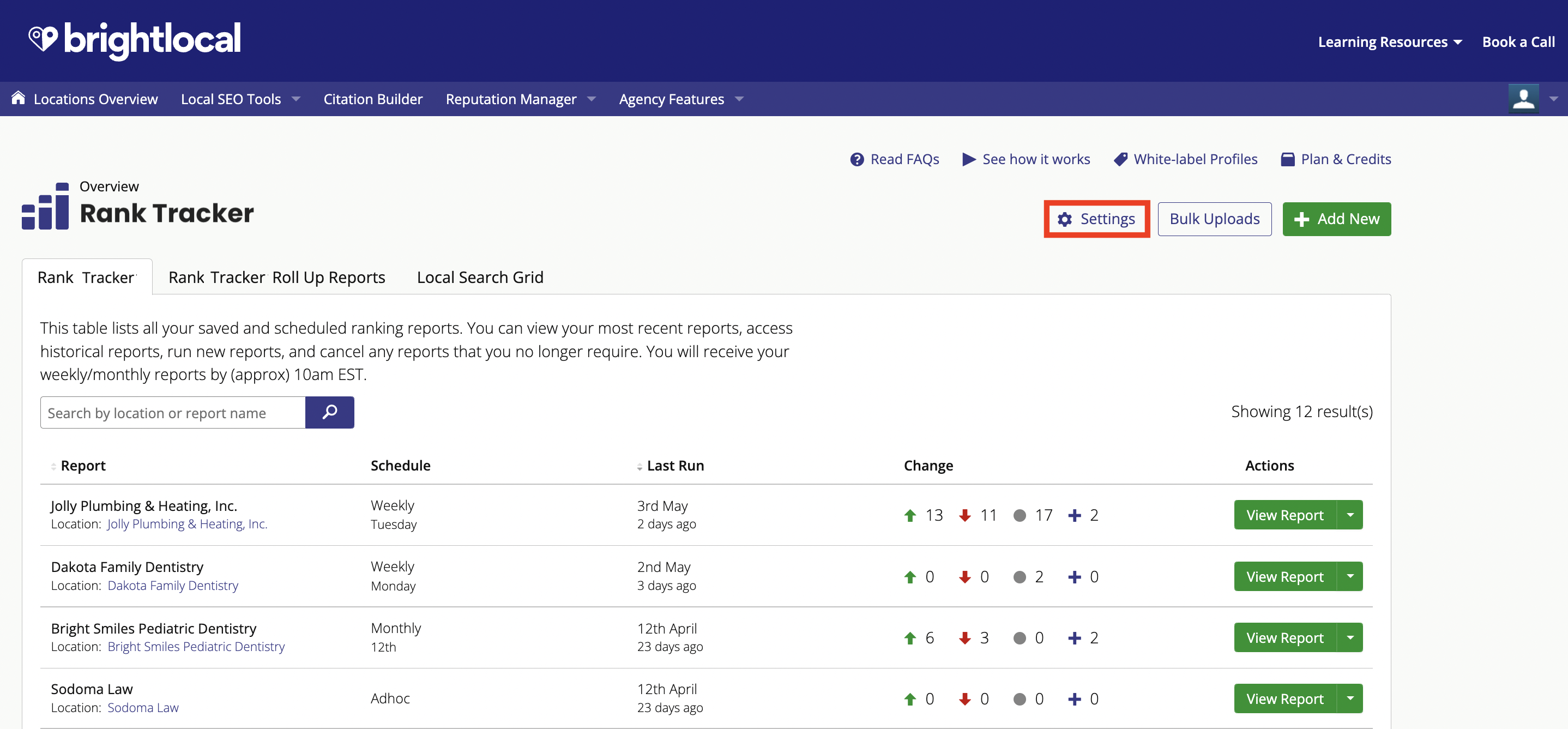 3. Select which search engines you'd like to activate SERP screenshots for.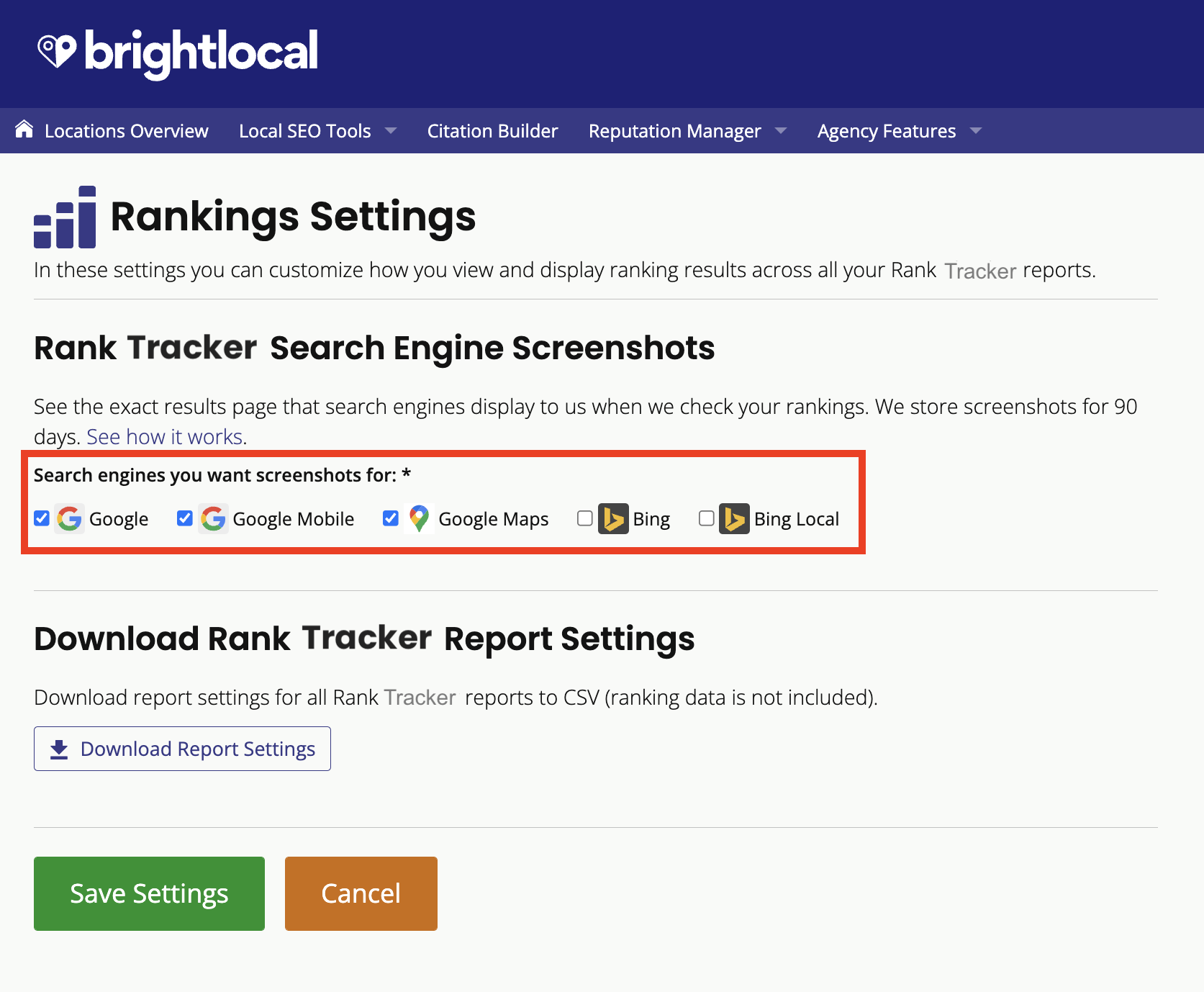 4. Click 'Save Settings'.
How to view your SERP screenshots
To see the screenshots on your reports, you'll now need to re-run your reports. Once they have re-run, follow these steps to find the SERP screenshots.
1. View the 'Rankings Table'.
2. Click on the result you want to see the screenshot for.
3. You'll see a popup with a green button named 'SERP Screenshot', which will open the screenshot in a new tab.