In March 2020 BrightLocal made an update to the way our platform works. We now only allow one report type per Location and all reports must be assigned to a Location. We did this to help ensure "one source of truth" for reports to improve data accuracy and user experience for our customers. For more information on this please take a look at this post.
If you have multiple reports for one tool set up for a location when you go to edit the settings for these reports you'll see this message.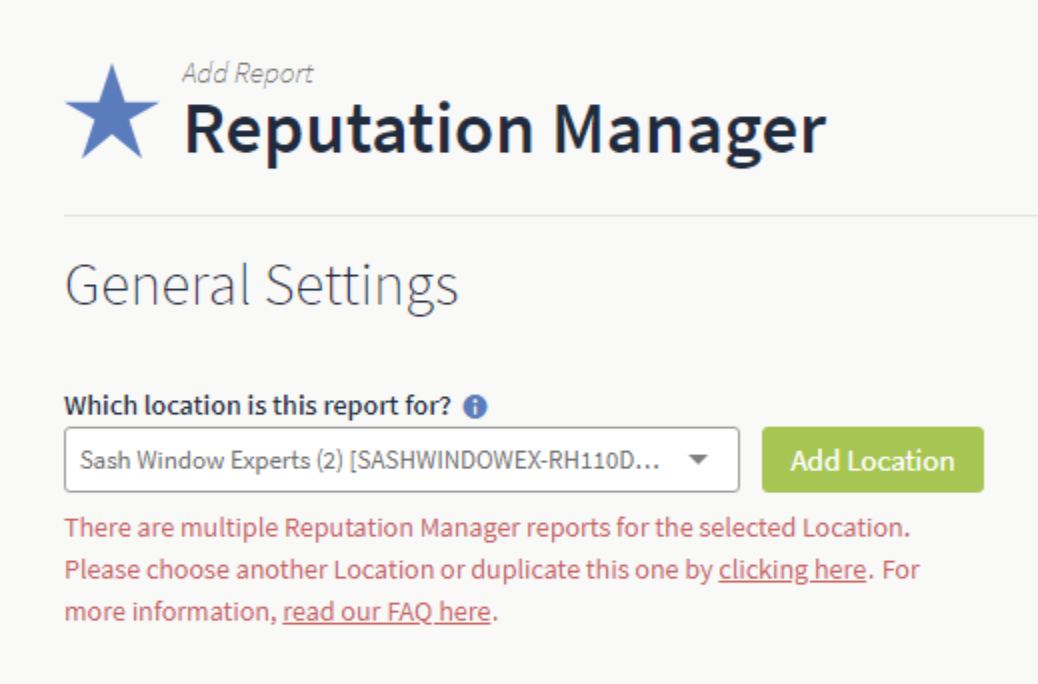 All you need to do is click the link to duplicate the Location inside your account and assign one of the reports to the new Location.
It's worth mentioning that if you duplicate a Location which was connected to GMB or Facebook profiles, you'll need to reconnect those from within the new, duplicated Location.