To learn how the Direct-to-Review Setting works, click here.
The Direct-to-Review Setting is a new way to structure a review request flow in a Get Reviews campaign. This setting gives you more control over the review request flow by skipping the internal feedback step for positive responders. This shorter process should significantly improve drop-off rate and speed up the time it takes to get reviews.
With this setting enabled, customers who feel positively about your business, and indicate this with their NPS score (one which is above the threshold that was set in the campaign template), will be taken straight to Positive Landing Page 2 after leaving their rating, skipping the written feedback step entirely. There, they'll be prompted to click out and write their review directly on an external review site.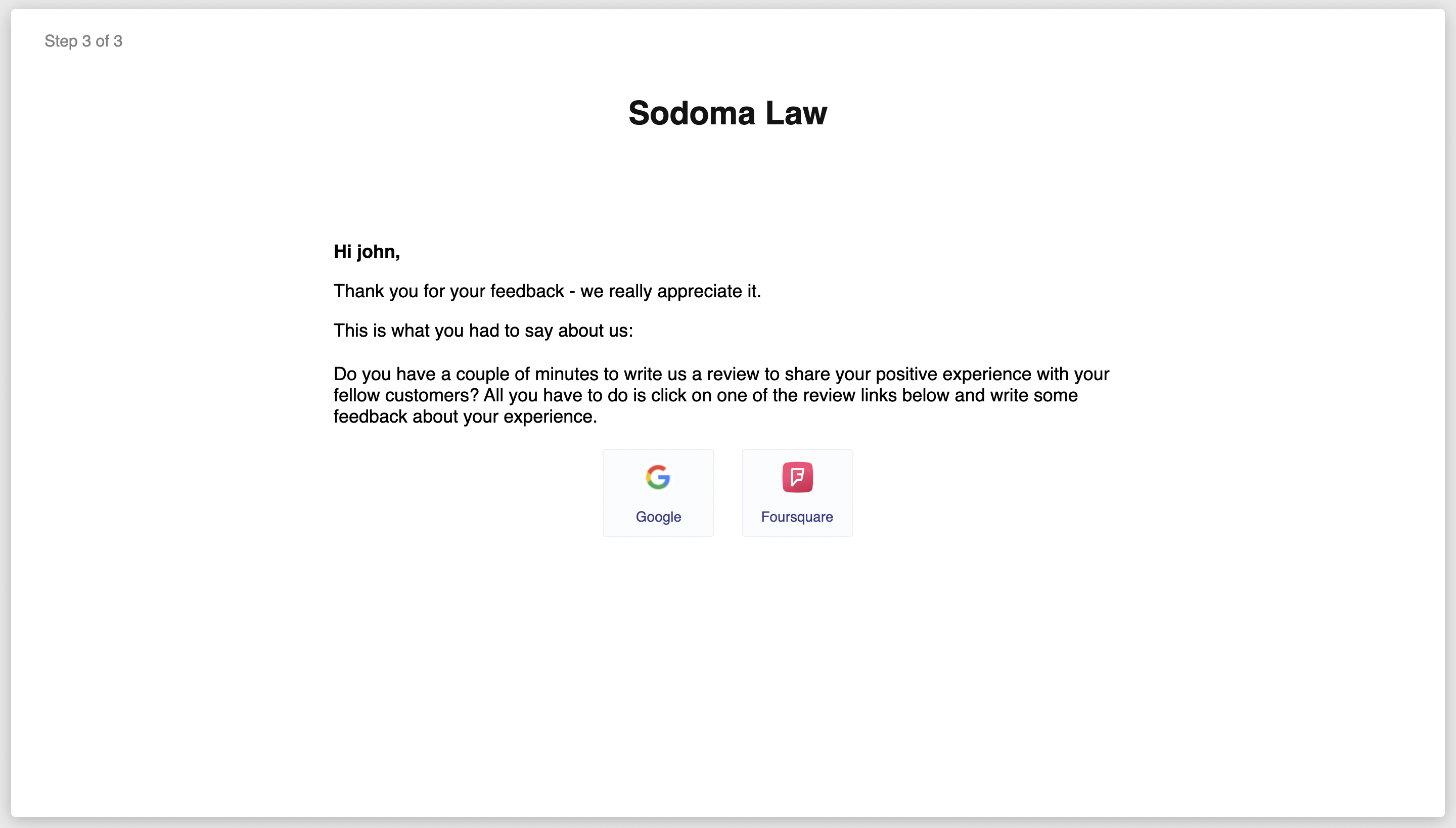 On the other hand, if a responder has selected a 'negative' NPS score, then they'll be asked to leave internal feedback before being shown the links to external review sites. This gives you the opportunity to respond to the issue and make it right for the customer offline. They will still be given the chance to click out to external review sites from the Negative Landing Page.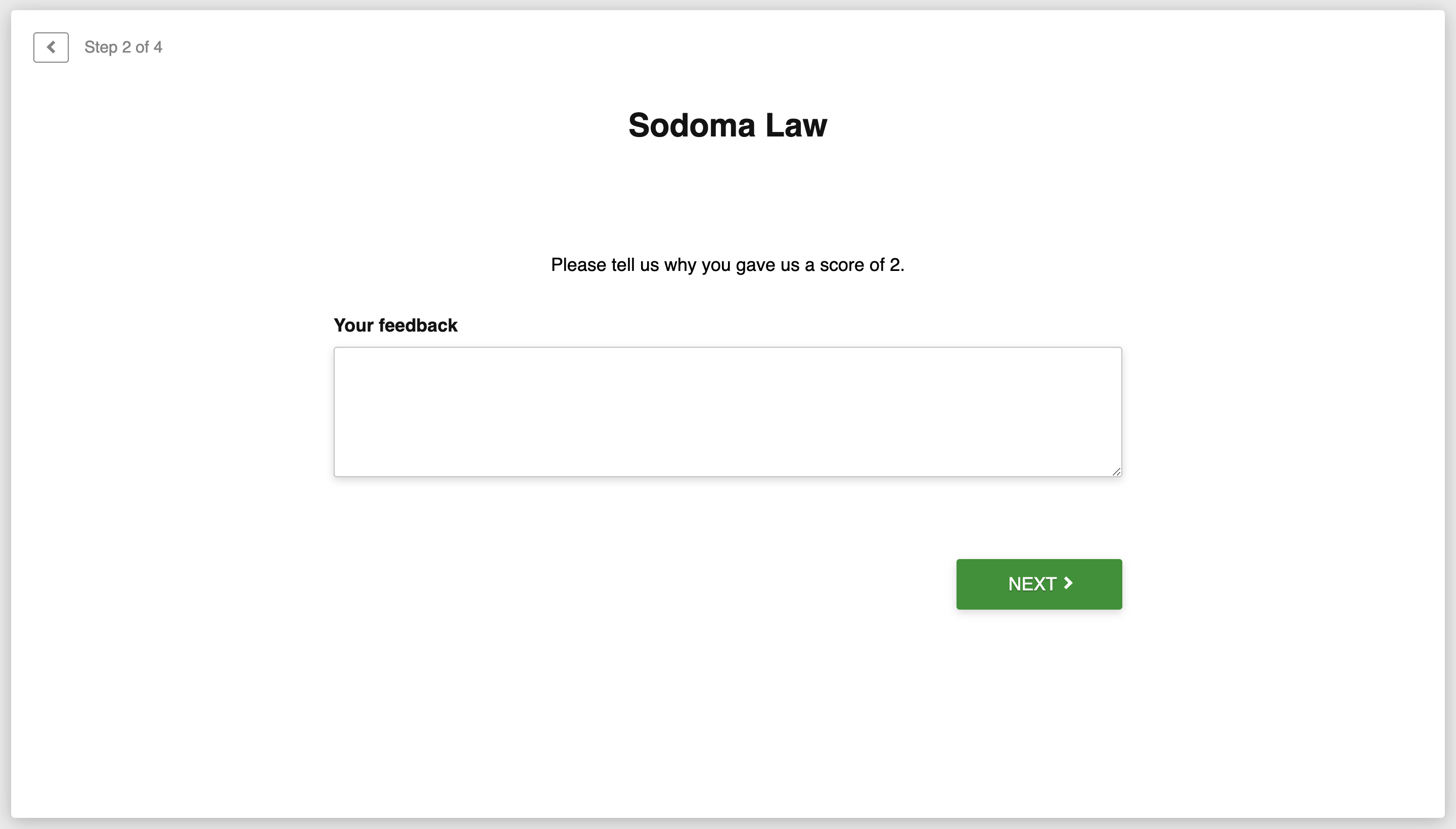 When you switch on Direct-to-Review in your campaign template setup, it will be applied to all modes (Email, SMS, Kiosk and Link) for campaigns which use that template. You can find the 'Direct-to-Review Setting on the 'General Settings' step of the Get Reviews template wizard.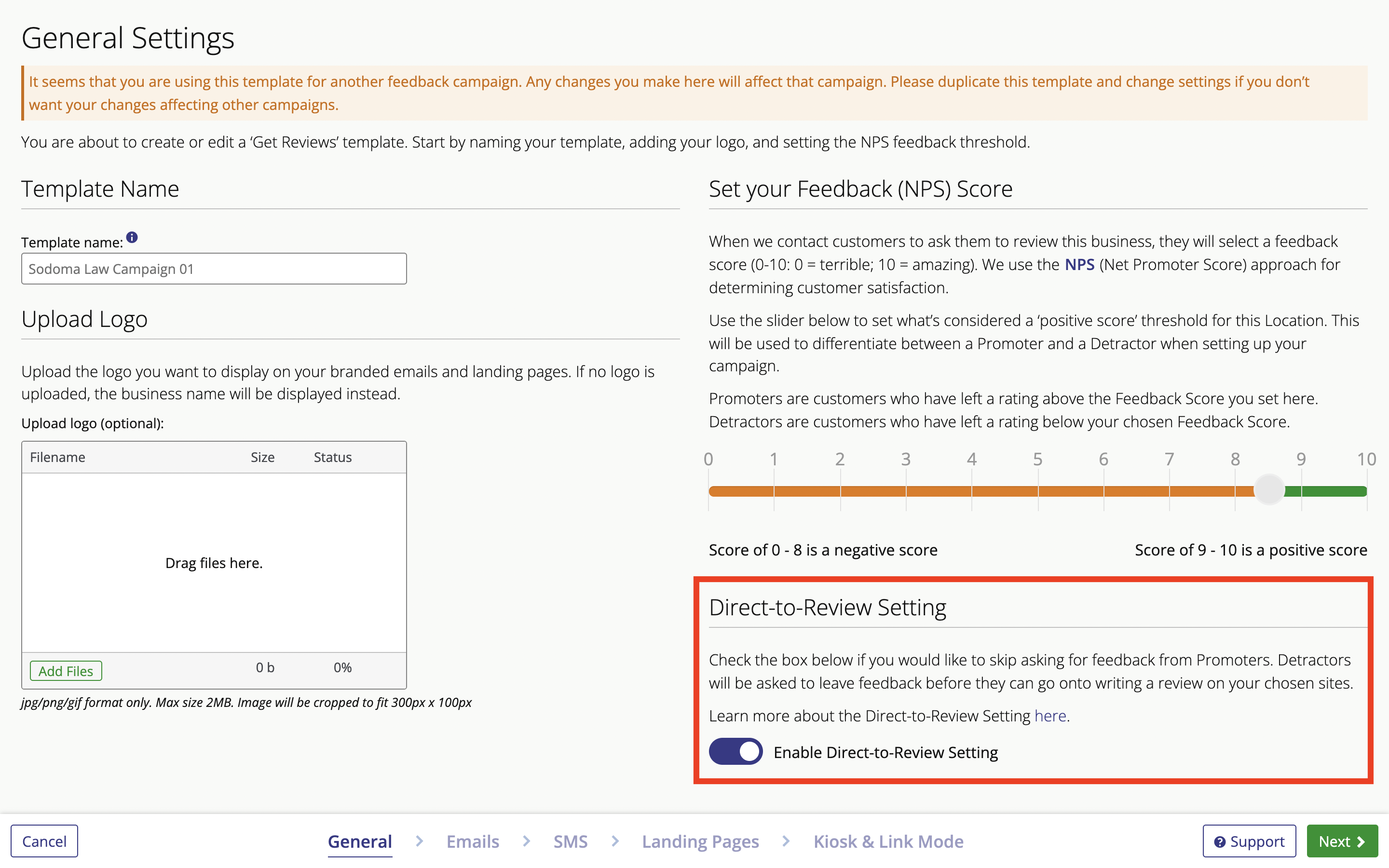 To see how the Direct-to-Review Setting works for each type of Get Reviews mode, click here.