An hour after a customer has left feedback in Kiosk Mode, they receive an email asking them to share their feedback on a 3rd-party review site.
If the customer had scored below the 'positive feedback' threshold set by the business in the 'Get Reviews' template settings, then they will get a negative feedback email.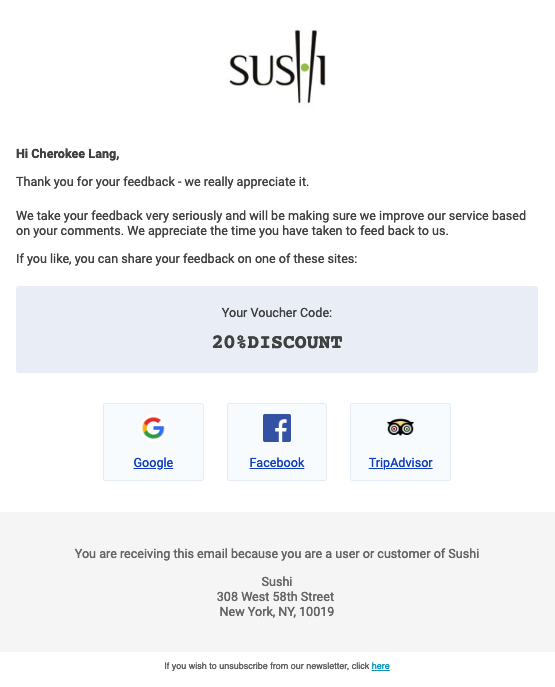 If the business has chosen to offer a voucher code to customers who gave a negative score, then the customer will see that voucher code in the email they receive, above the links to review sites.