Using a Google Maps URL to find your location can help with the accuracy of the data we find.
To find the correct URL format, follow these steps.
Type in the name and address of the business and select the correct business you want to focus on. You'll see something similar to the below image: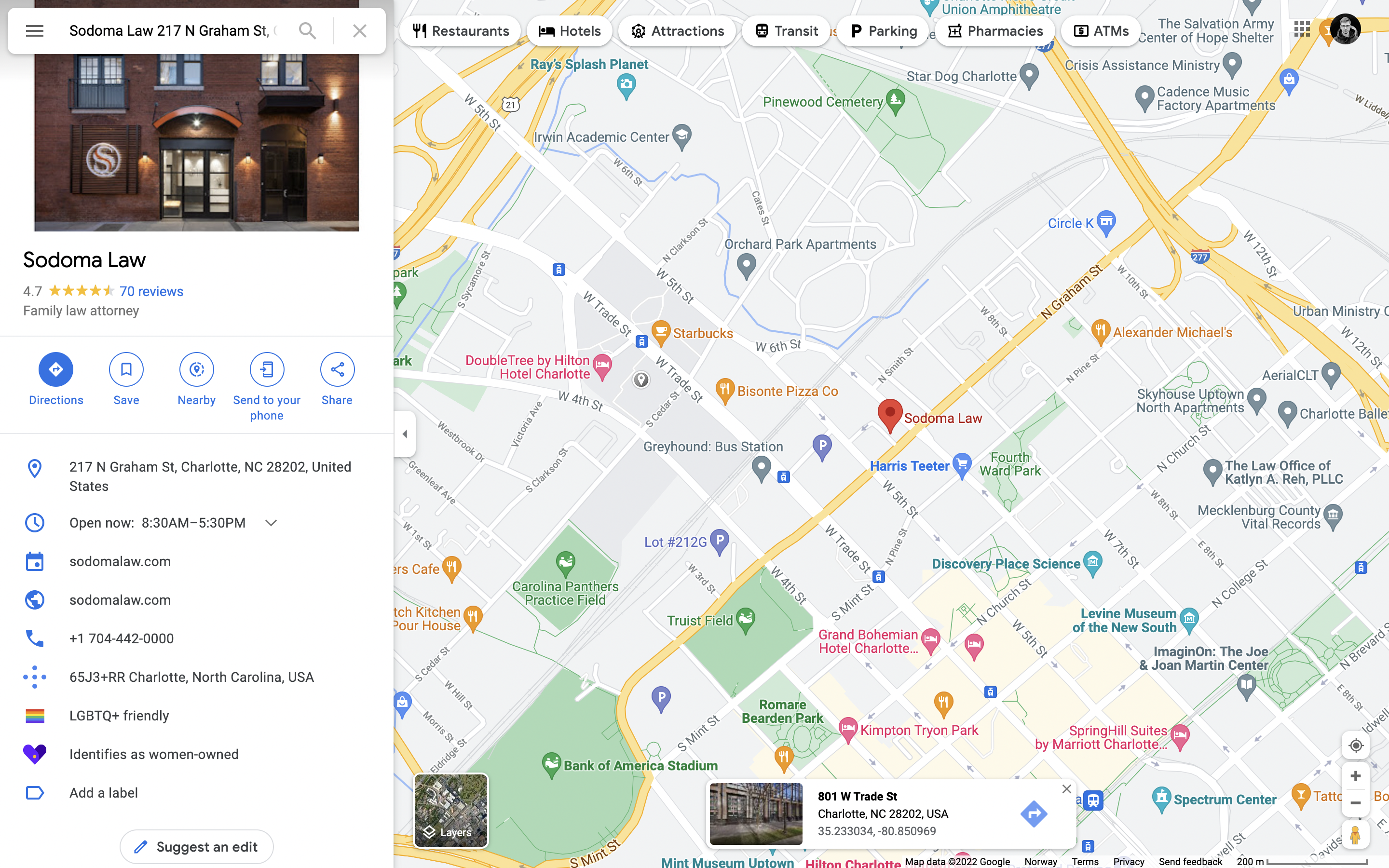 Copy the URL from your search browser. It will look something like this:
https://www.google.com/maps/place/Sodoma+Law/@35.2320571,-80.8476006,17z/data=!3m1!4b1!4m5!3m4!1s0x88569f785521cb07:0x65a93a08e6751ad1!8m2!3d35.2320289!4d-80.8454429
Paste the URL, in its entirety, into the field of your Local Search Grid report called: 'Google Maps URL of your business area:'. Then click "Find".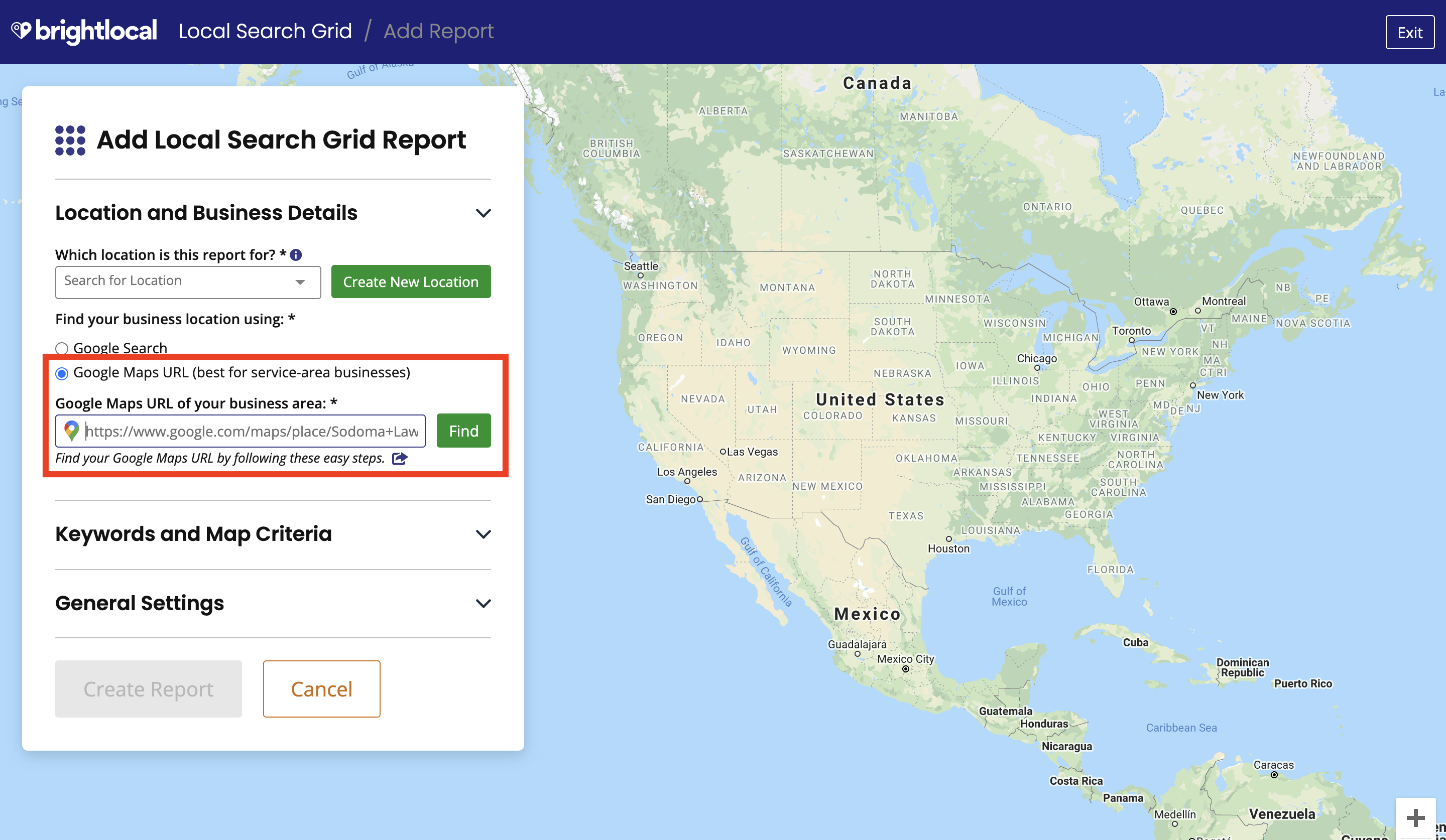 We will then find your Location and add it to your Local Search Grid report.