Yes, there are two ways to see more information about your competitors.
1. To see more competitors by grid point
Click the grid point you wish to investigate further.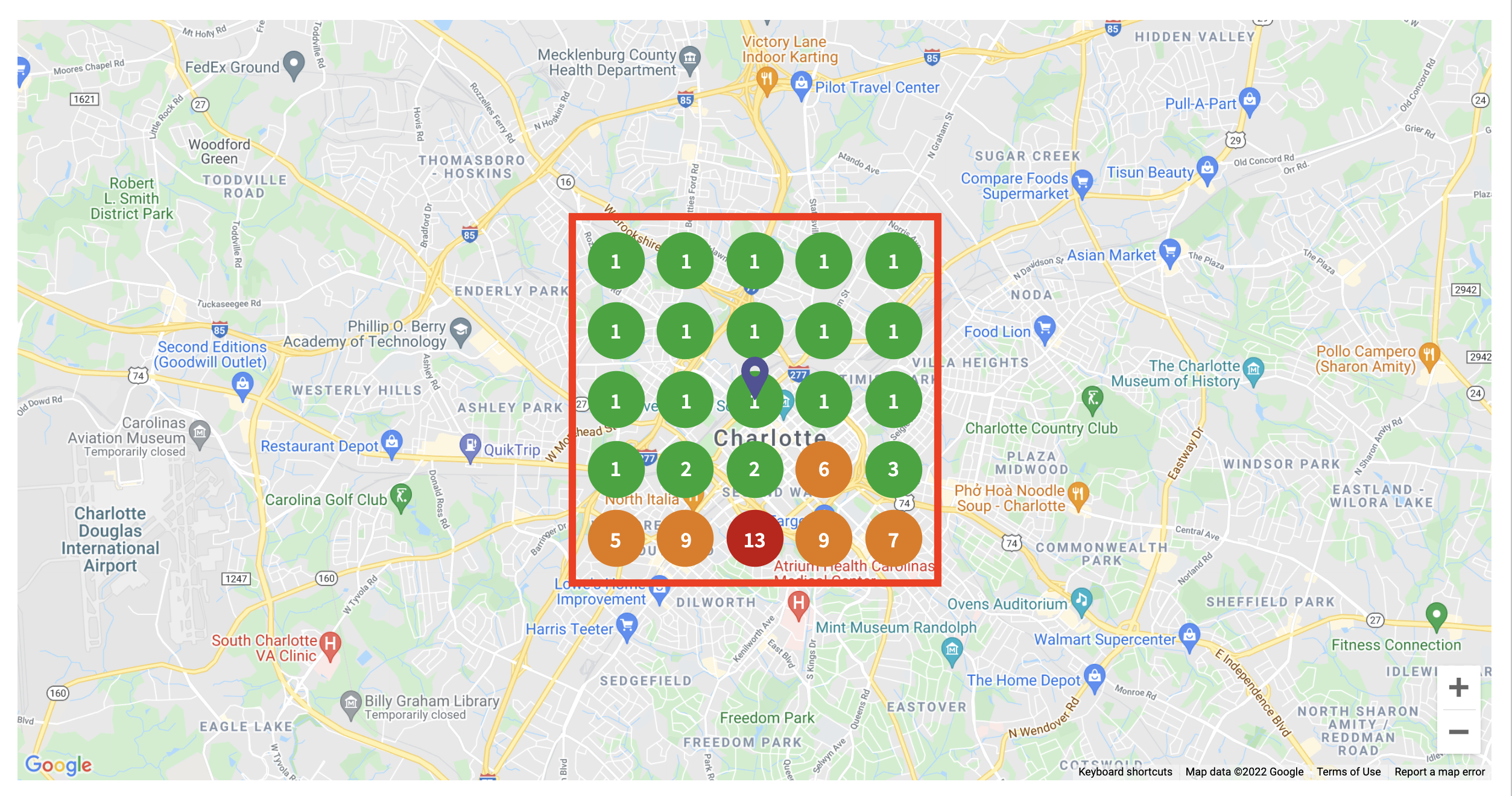 You will see a popup showing a list of the competitors that are ranking for that keyword in that specific grid point.
To see a screenshot of the search results, click the 'SERP Screenshot' button and a new tab will open showing you the search results in Google Maps.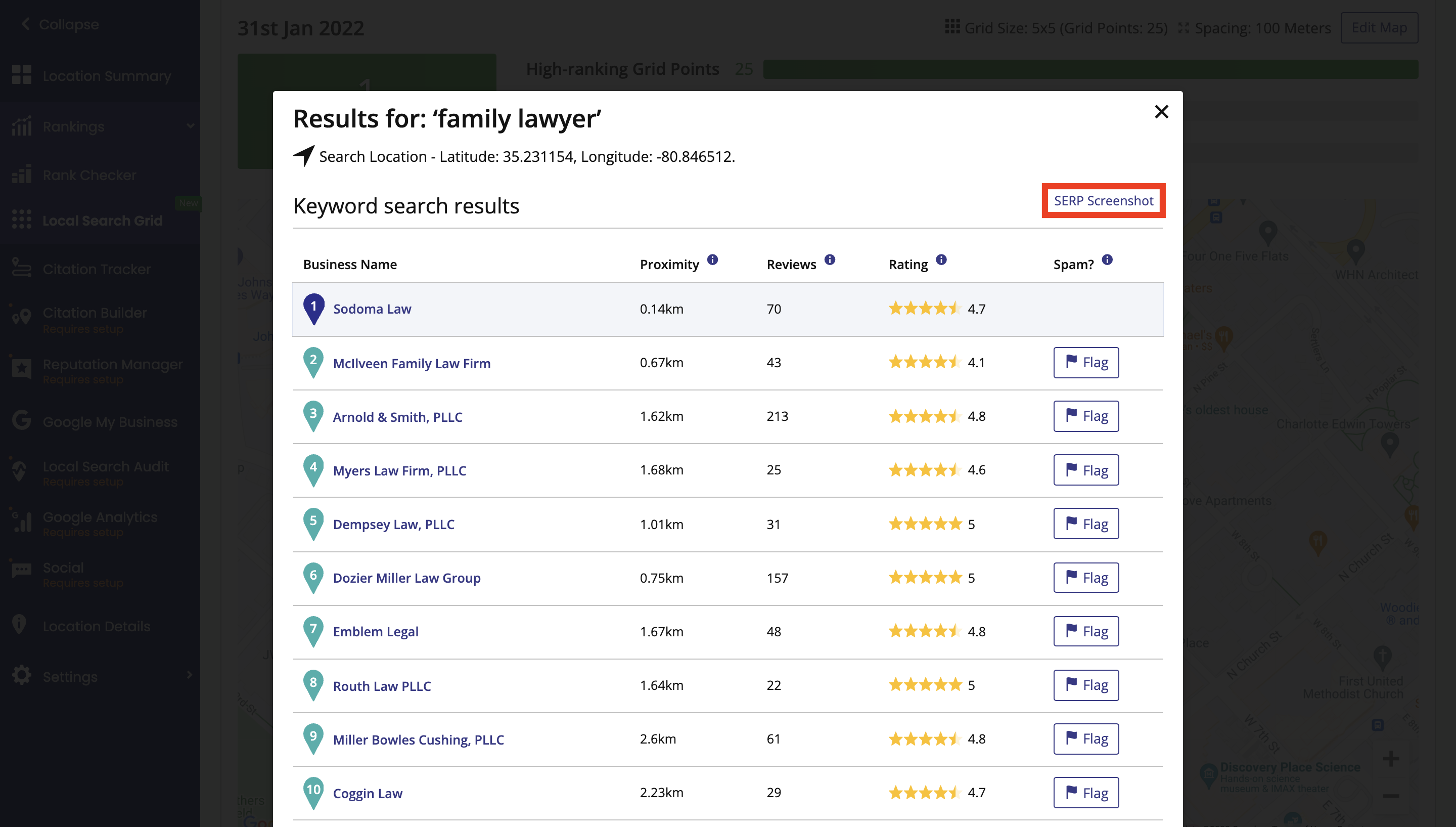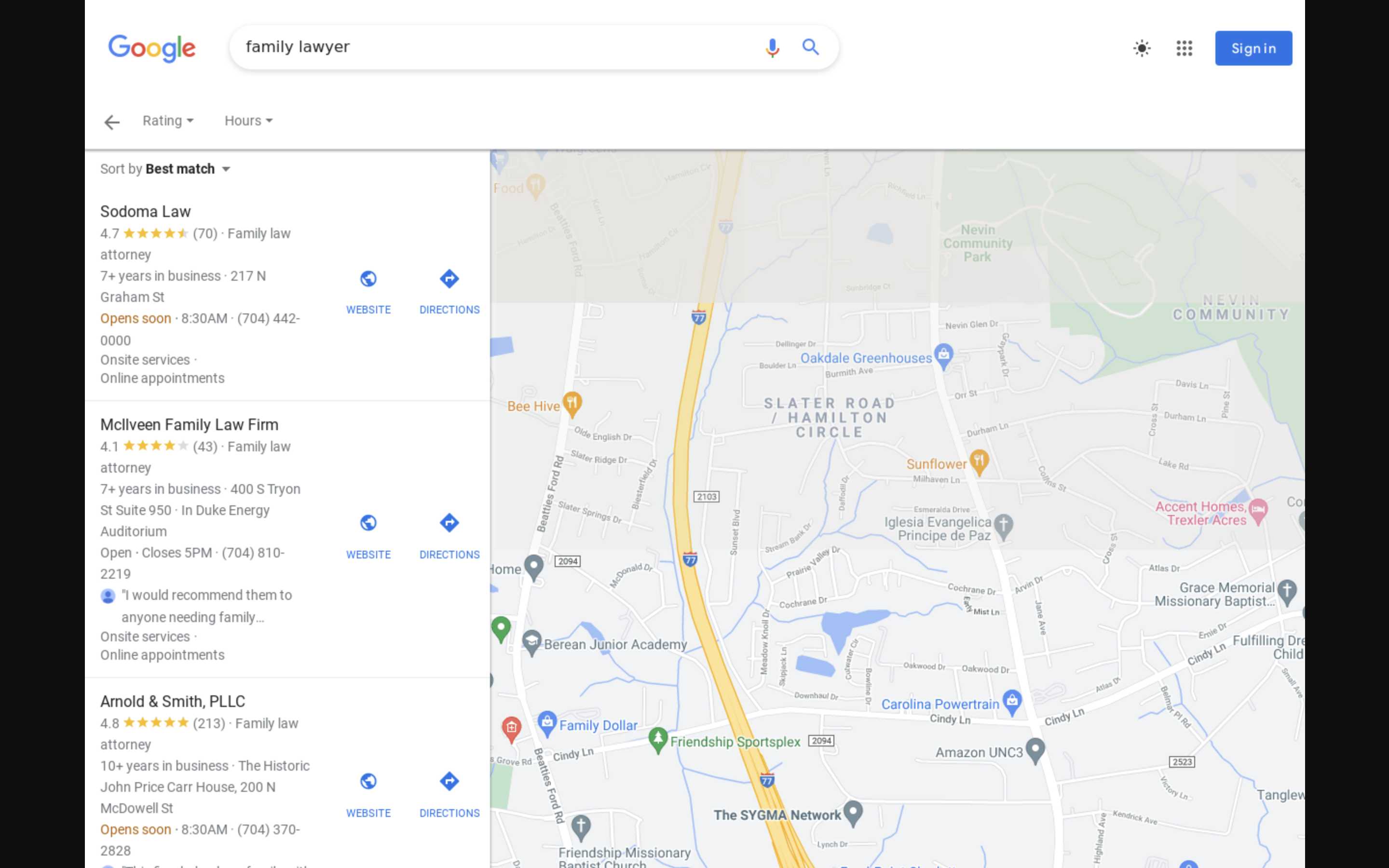 2. To see individual competitors' grid ranking results
Click the name of the competitor within the 'Overall' competitors table.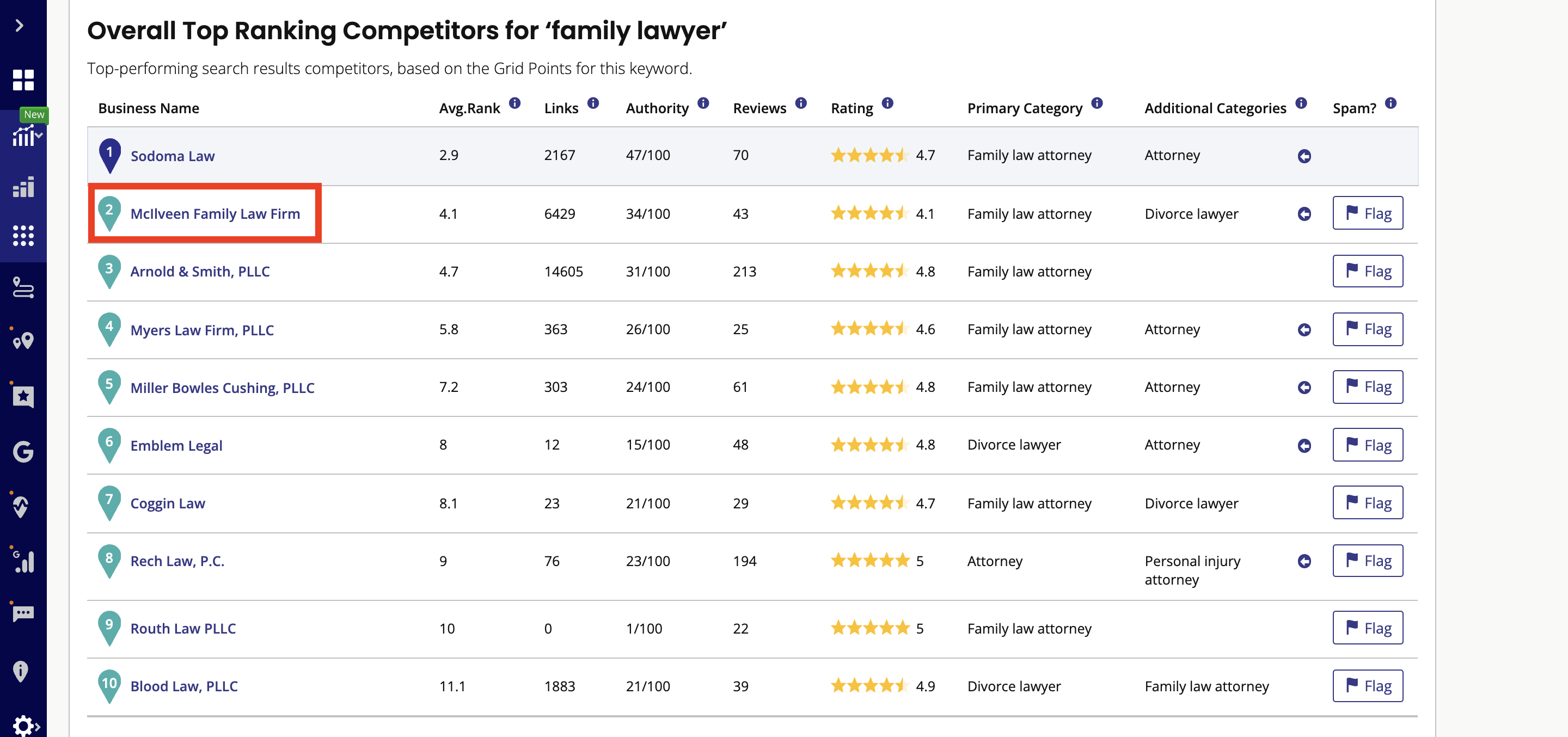 You will see a popup of a map and grid points with the competitor's ranking. Here you can see clearly how well a particular competitor is doing overall.
Enroll on the free How to Do Insightful Competitor Analysis for Local SEO course here>