There are a number of listings on the Agency Directory that have not yet been claimed by an agency. These are able to be claimed so that you can manage these within your BrightLocal account, and add additional information.
Before creating a new Agency Directory listing, we recommend searching the Agency Directory to see if there is an existing listing for your agency to avoid potentially confusing duplicate listings. You can do this using the search function here.
To claim an unclaimed existing listing on the Agency Directory, visit the agency listing page, and click 'Claim Your Listing'. You will then be taken to register for a BrightLocal account, or, if you are an existing BrightLocal user, to log in to your existing account.
After you have logged into your account, you will be taken to your 'Agency Directory Details' page to continue claiming this listing. You can also edit details at this stage.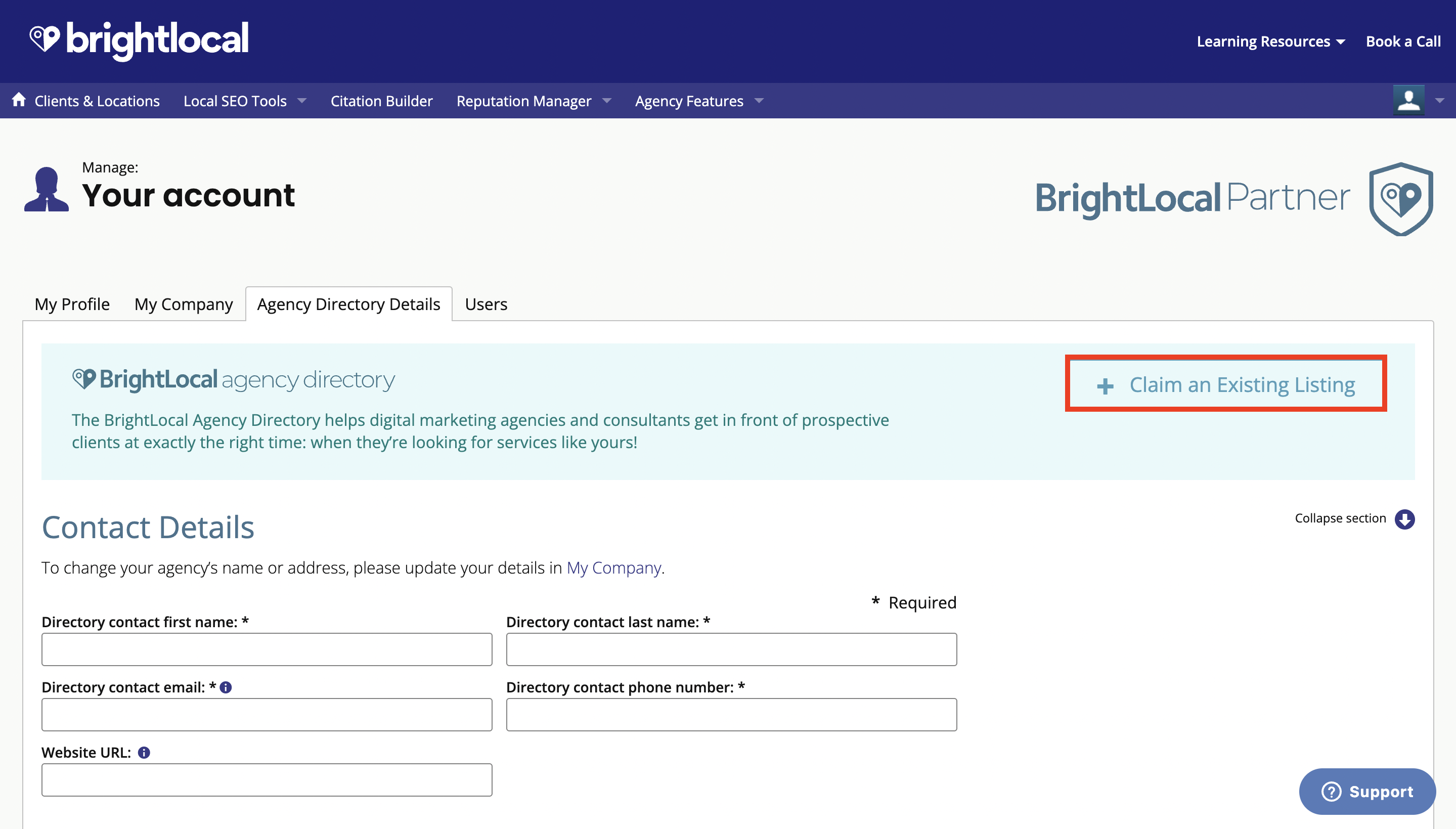 Claiming a listing requires verification from the BrightLocal team to ensure these are only claimed by legitimate agency employees.
If there is an existing listing, but you are not able to claim this directly from the listing, this may mean it has already been claimed. If you believe this is in error, please contact Support.