BrightLocal's Agency Directory helps trusted digital marketing agencies and consultants connect with potential local business clients nearby.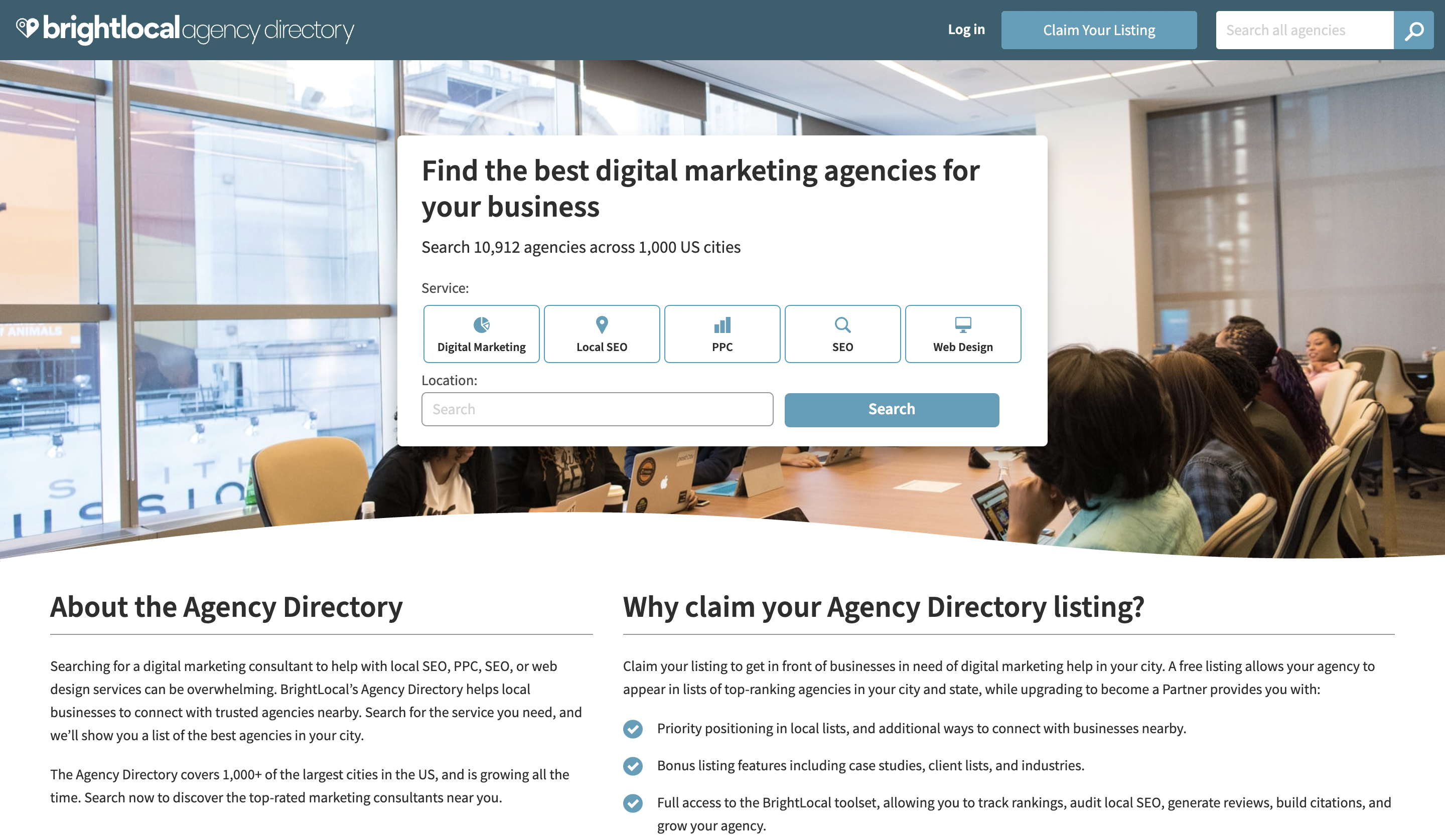 Digital marketers in the USA can claim a listing on the Agency Directory and get in front of businesses actively seeking marketing help, and generate new leads directly from your listing. On the Agency Directory, you can appear on local lists showing digital marketing agencies and consultants in one of 1,000+ US cities, and across the state. 
Digital marketers offering local SEO, PPC, SEO, web design, or other marketing services can claim a listing. Each listing can show information about your agency, including the services offered, your latest Google reviews, and ways for potential customers to reach you.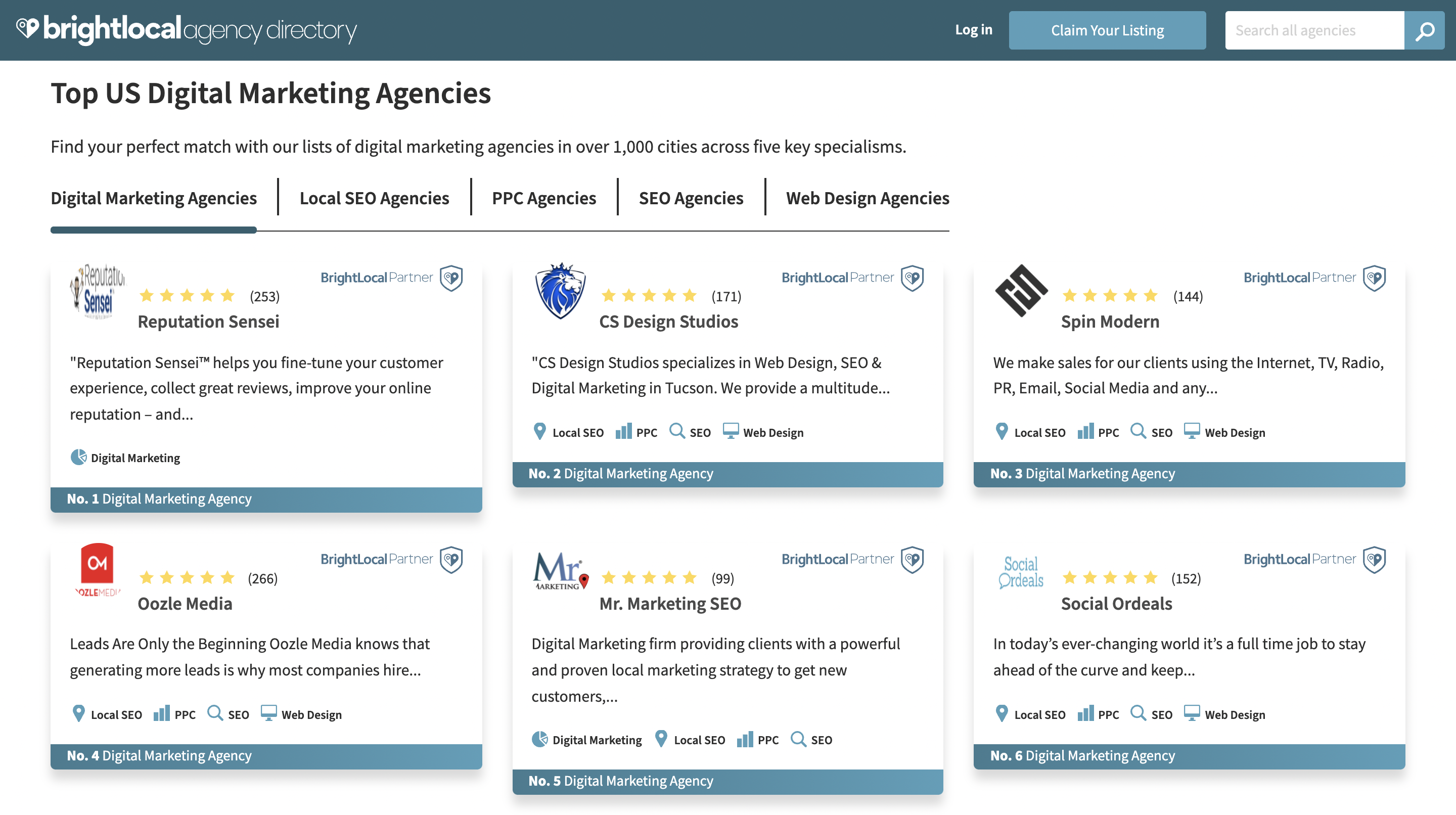 The Agency Directory is managed through your BrightLocal account. If you already have a BrightLocal account, click on your profile avatar and select 'Account Details' from the dropdown menu.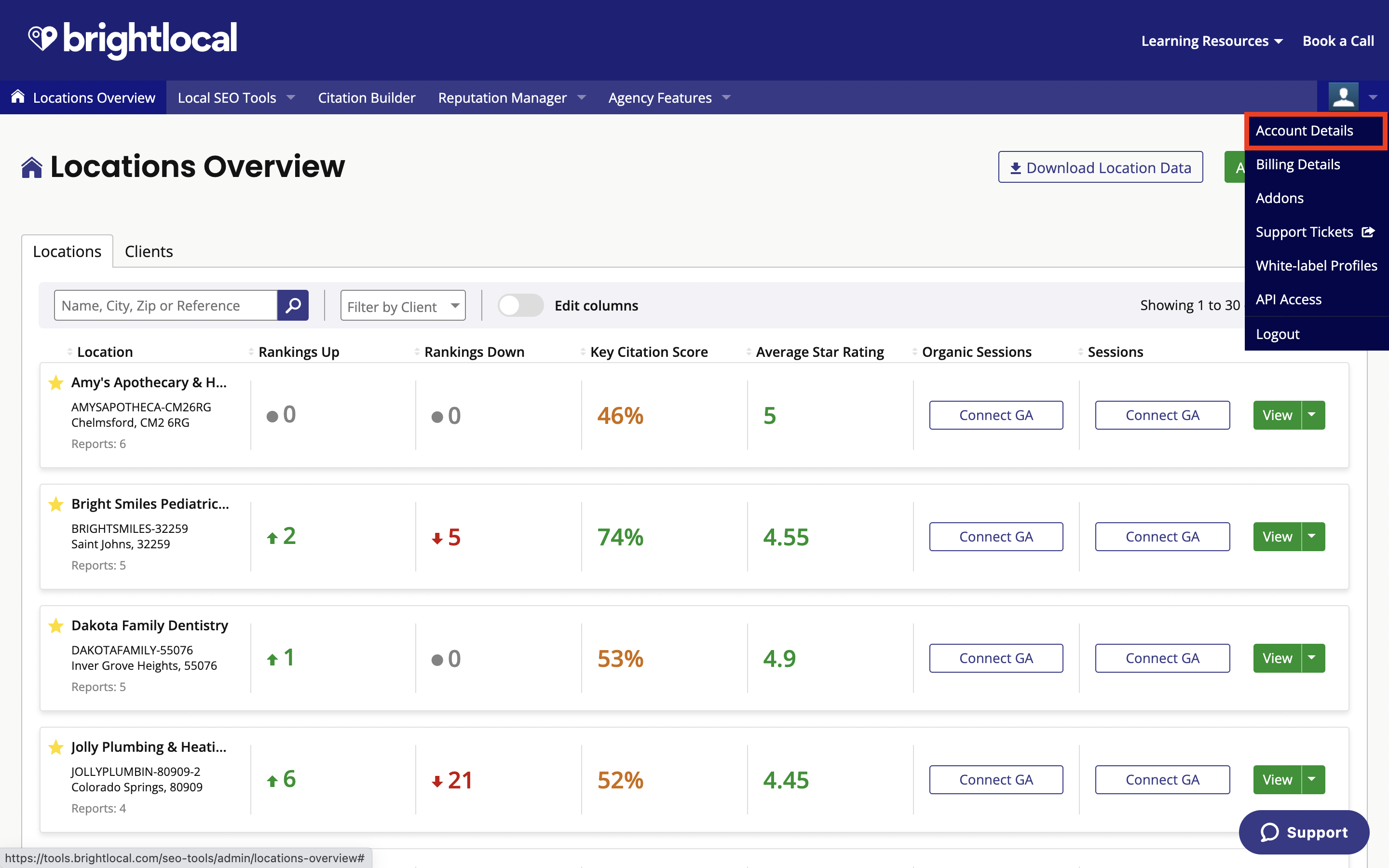 Open the 'Agency Directory Details' tab and fill in the details to claim your free listing.

And, BrightLocal customers* are entitled to bonus Partner features, including priority positioning in local lists, as well as additional listing functionality including a link through to your site, more regularly updated Google reviews, case studies, client lists, and industry specialisms. 
For the two different types of listing (free and Partner), we collect Google reviews on different timescales. If you have a free listing and shared your Google Business Profile (formerly known as Google My Business) link (or haven't connected your Google Business Profile in Agency Directory Details), we update Google reviews once per month. If you are a Partner and have connected your GMB, we collect these on a daily basis.
*Partner listings are only available for BrightLocal users on Multi-Business, SEO Pro, and Custom subscriptions. Free trialists can also enjoy these bonus features for the duration of their 2 week trial. 
Learn how to build and grow your digital marketing agency with expert Greg Gifford in this free course from BrightLocal Academy.