Agency Directory listings are managed within the BrightLocal platform and require a BrightLocal account to add a new listing or edit your details.
Before adding a new listing, first, check the Agency Directory to see if there isn't already a listing you can claim for your agency. You can do this using the search function here.

If no listing exists for your agency, click 'Add Your Agency'. Here you can sign up for a new BrightLocal account, or if you already are a BrightLocal user, sign in to your account.

You can add a new listing from the 'Agency Directory Details' section of your BrightLocal account. To access this click on your profile avatar in your BrightLocal account and select 'Account Details' from the dropdown.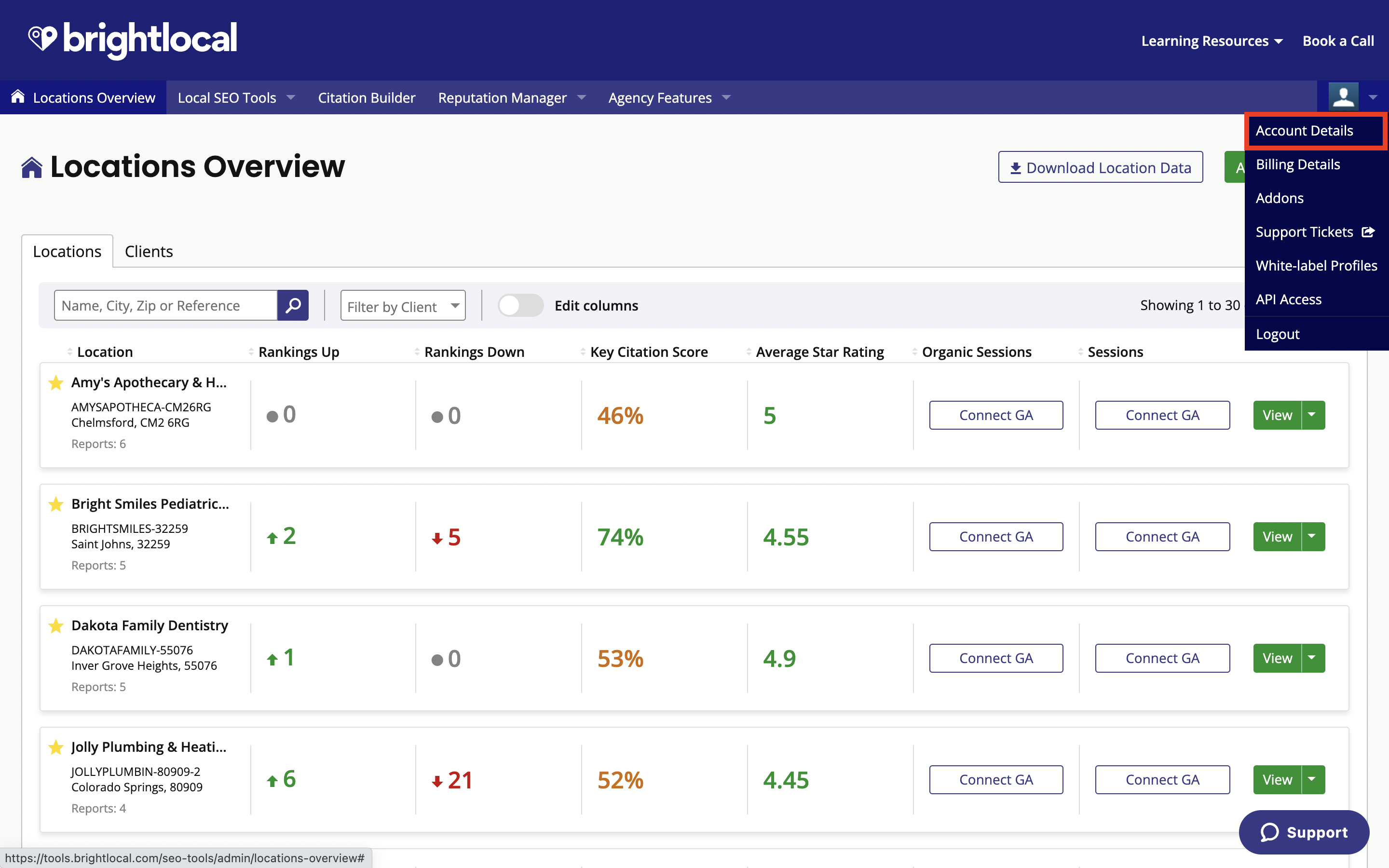 Open the 'Agency Directory Details' tab. Complete the fields, and click the 'Submit for Verification' button at the bottom of the page to create your listing.

All new listings will undergo verification to ensure they are eligible for a listing before this goes live. You will receive an email to confirm if your listing passed verification.