In each state and city, agencies can appear on lists for digital marketing, local SEO, PPC, SEO, and web design. These lists are ordered to show the highest quality agencies for a search first, based on reputation.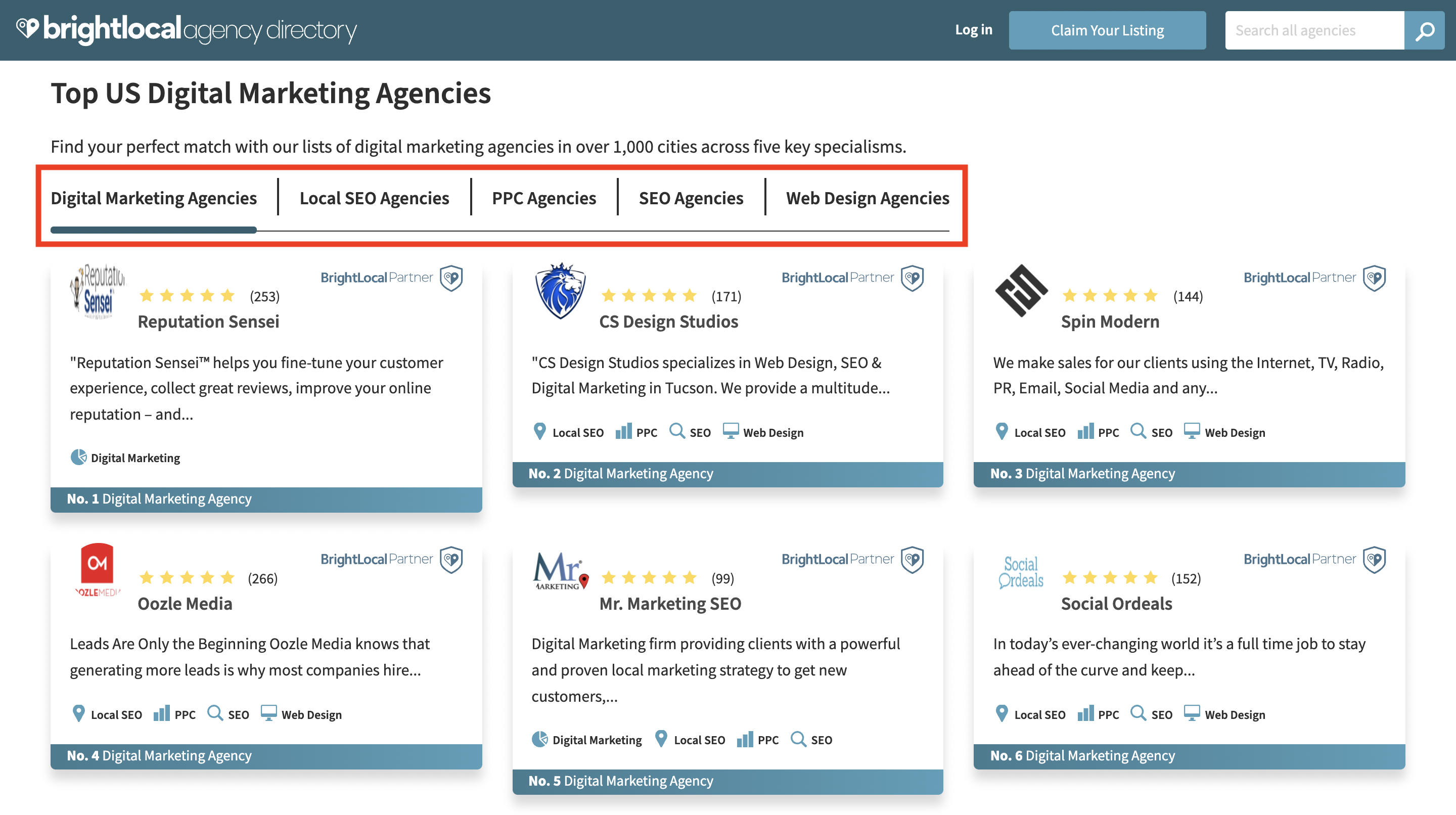 These lists are ordered based on:
Listing status (Partners first)

Review Score
Agencies with Partner status receive elevated ranking on these lists. Partner listings are only available for BrightLocal users on Multi-Business, SEO Pro, and Custom subscriptions. Free trialists can also enjoy these bonus features for the duration of their 2 week trial. Partner agencies are then ordered by reviews.
Lists are ordered based on an agency's Google reviews, as a metric we call 'Review Score'. This is calculated based on the agency's star rating on Google, combined with the number of reviews. For example, an agency with a 4.8 star rating and 100 reviews on Google will appear higher in lists than an agency with a 5 star rating but just one Google review.
To improve your position on the Agency Directory, we recommend growing your Google reviews.