If you see incorrect information on an agency's listing or believe it should not be on the Agency Directory, you can report the listing to the BrightLocal team.
At the bottom of the right column on each listing, you'll see an option to report a listing.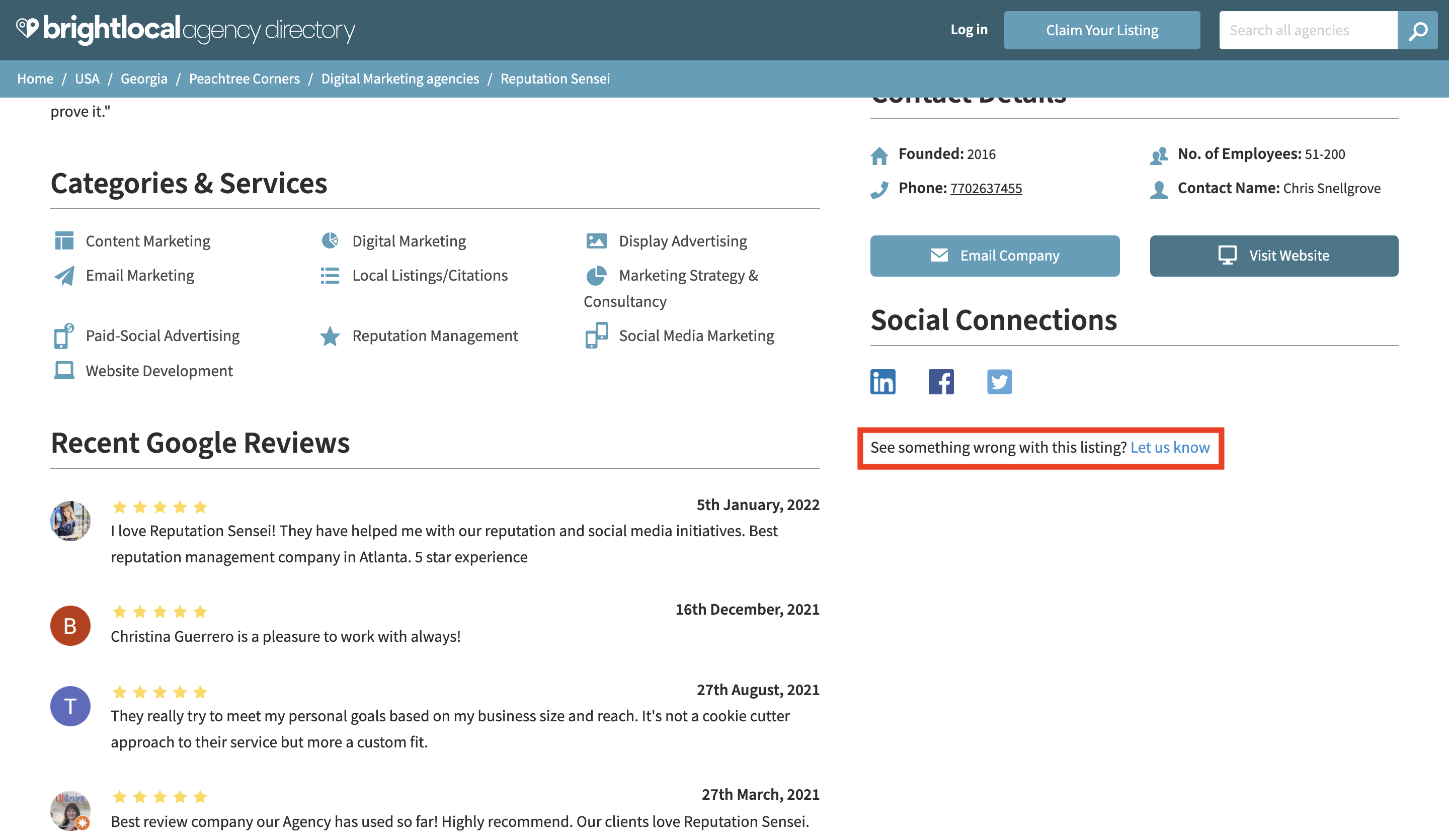 Click the link and complete the form that appears. A member of the BrightLocal Customer Success team will look into your report.