Yes, you can customize your report if needed. You can remove citations from the report or decide what shows as a Key Citation.
How to customize Key and Live Citations tab:
1) Select the checkboxes to the left of the directories you want to remove. (Or select the very top checkbox to select all directories in this table for removal.)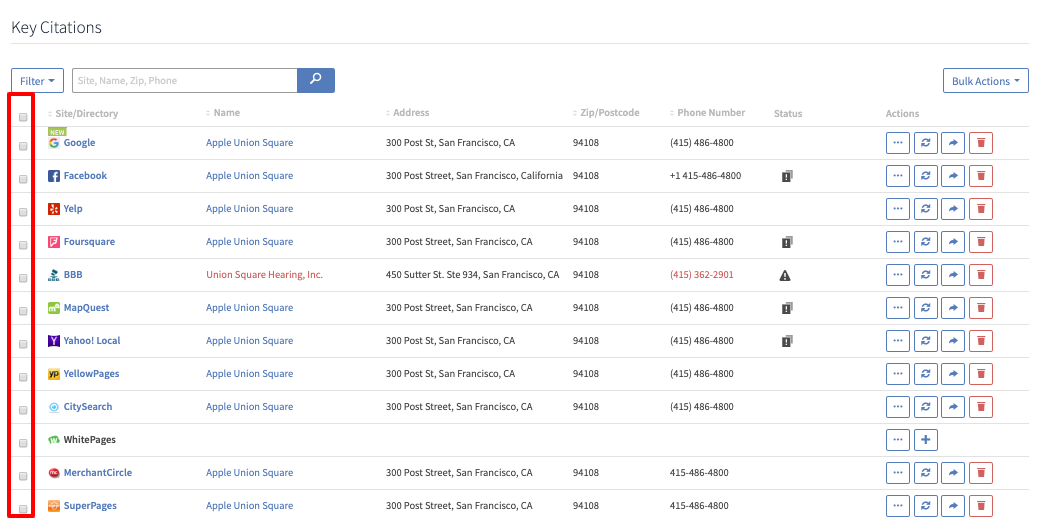 2) Click on the 'Bulk Actions' it the top right-hand corner.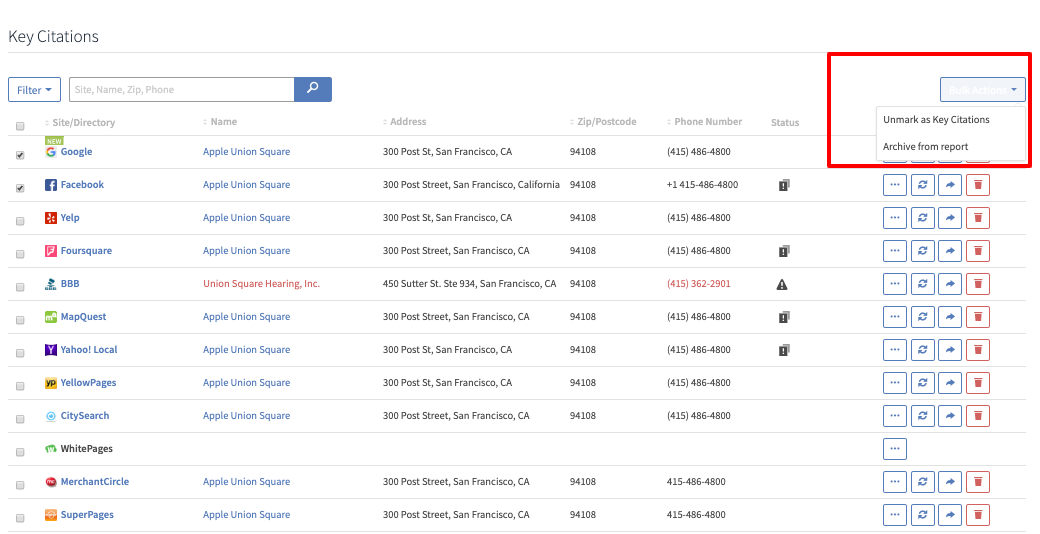 You'll see two options, Unmark as 'Key Citation' and 'Archive from the report'
Unmark/Mark as Key Citation
If you select this option then the citation will no longer show in the 'Key Citations' tab. You will only see this within the 'Live Citation' tab. This option is great if you decide that the citation is still worth noting but it's not one you want to focus on heavily. To reinstate it if you change your mind, simply find it within the 'Live Citation' tab and using the same Bulk Actions, you can 'Mark as a Key Citation'
Archive from Report
You can select this in any tab to archive a citation. If you select this, then your citation will move to the 'Archive table'. If a citation shows here then it will not show on your white-label reports (PDF or external URL reports) It will also not show in any summary stats. If you want to add it back, you can do this within the archive table, select the citation with the checkbox and click the button 'Unarchive'.