Yes — citations can be bulk-uploaded to the Citation Tracker report via a CSV file by simply following these steps:
1. Click the 'Live Citations' tab.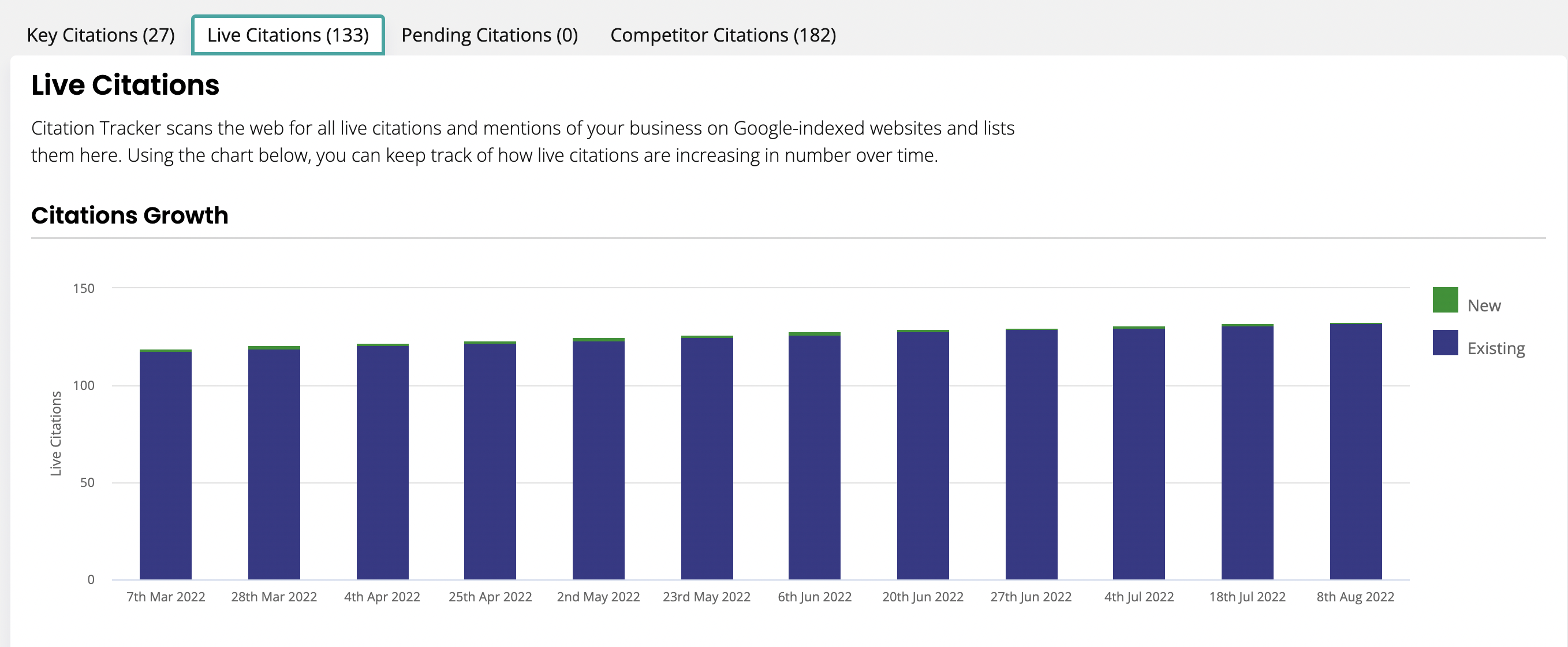 2. Click the 'Add Citation(s)' dropdown, then select 'Upload Multiple Citations' (shown in the red box below).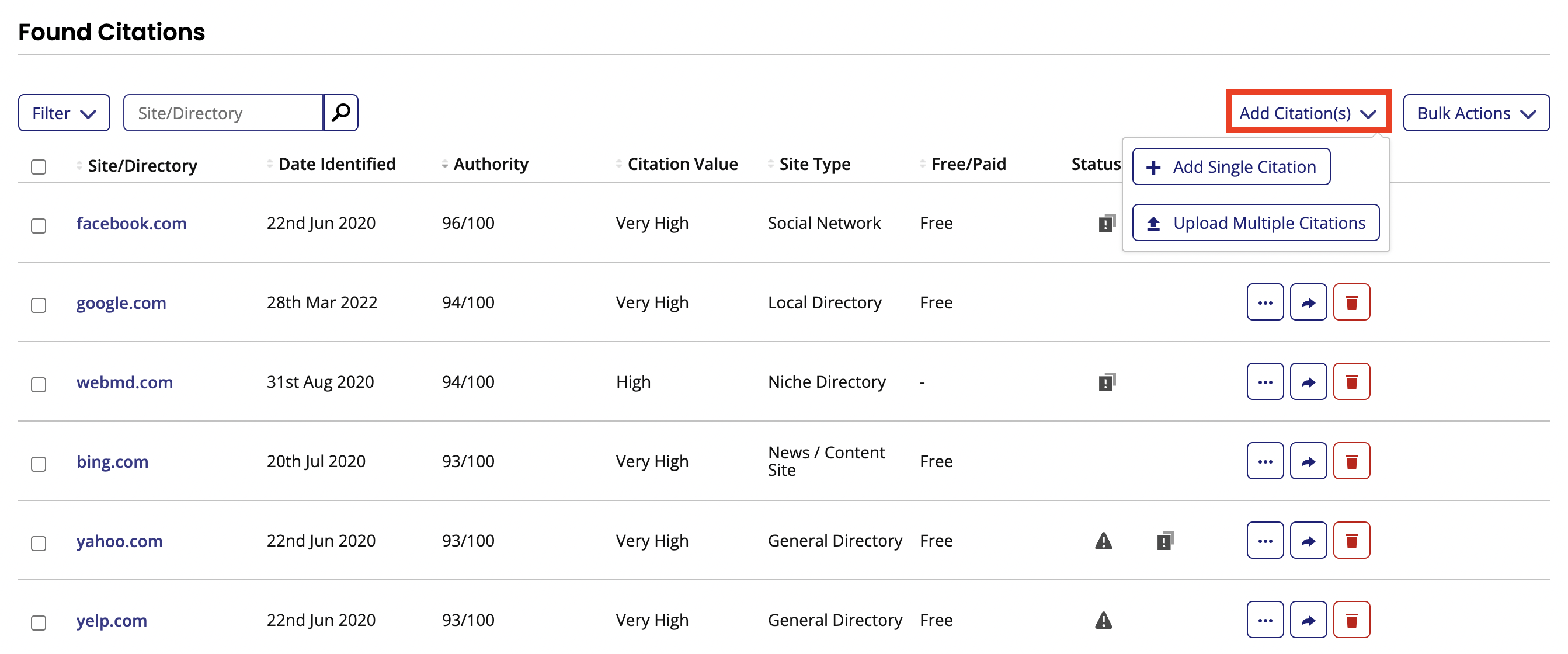 3. Under 'Setting up your CSV file' in the 'Upload Multiple Citations' popup (see screenshot below), you'll see a text link to download a sample CSV. Click this and open the CSV, which shows the correct format to use.
4. Complete the CSV with the citation data in the format requested — the information can be found at the bottom of the 'Upload Multiple Citations' popup.
5. In the 'Upload Multiple Citations' popup, click 'Choose file' and select the CSV file you'd like to upload.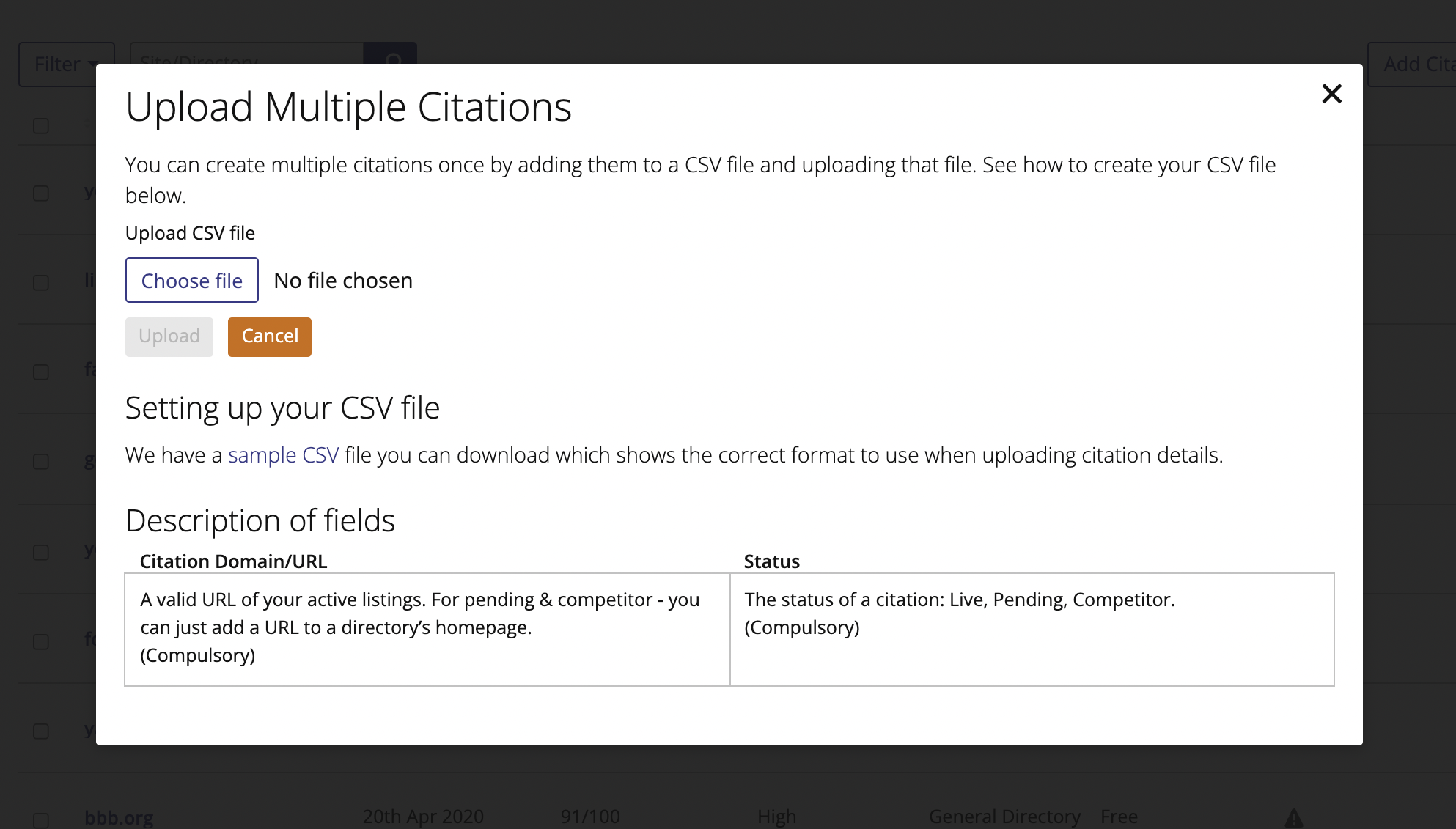 6. When the file has been selected, the 'Upload' button will turn from grey to green. Click this to upload the citations to Citation Tracker.
If you have over 100 locations, please contact our Enterprise team and we will gladly assist in setting up your account.