You can delete a report completely, however, and this can't be stressed enough, please note once you have deleted this report we cannot recover the data again.

Deleting a report will delete all the history for this location. If you are looking to 'archive' a particular report run date, rather than fully delete it, then you can do this here.
To permanently delete all report history please follow these instructions:
Log into your account and click on the

'

Local Search Rank Checker' page which can be found in the top menu under SEO Tools dropdown, as below: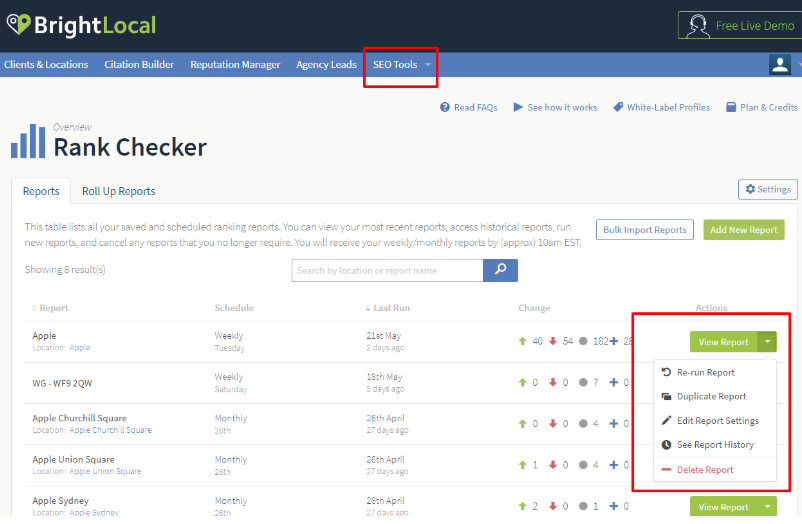 To permanently delete the report, click on the arrow button to the right-hand side of the report you'd like deleted.

Click the 'Delete report' option from the dropdown.