A white-label profile can be applied to any report — new or existing — while it is also possible to apply white-labeling on a Location level.
For new reports
When setting up a new report, simply click the 'Select white-label profile' dropdown menu, then select the previously created white-label profile that you'd like to use for your new report.

For existing reports
To edit the white-label profile of an existing report:
1. Open your chosen report.
2. Click the 'Actions' dropdown menu, then click 'Edit Report' (the second option from the top).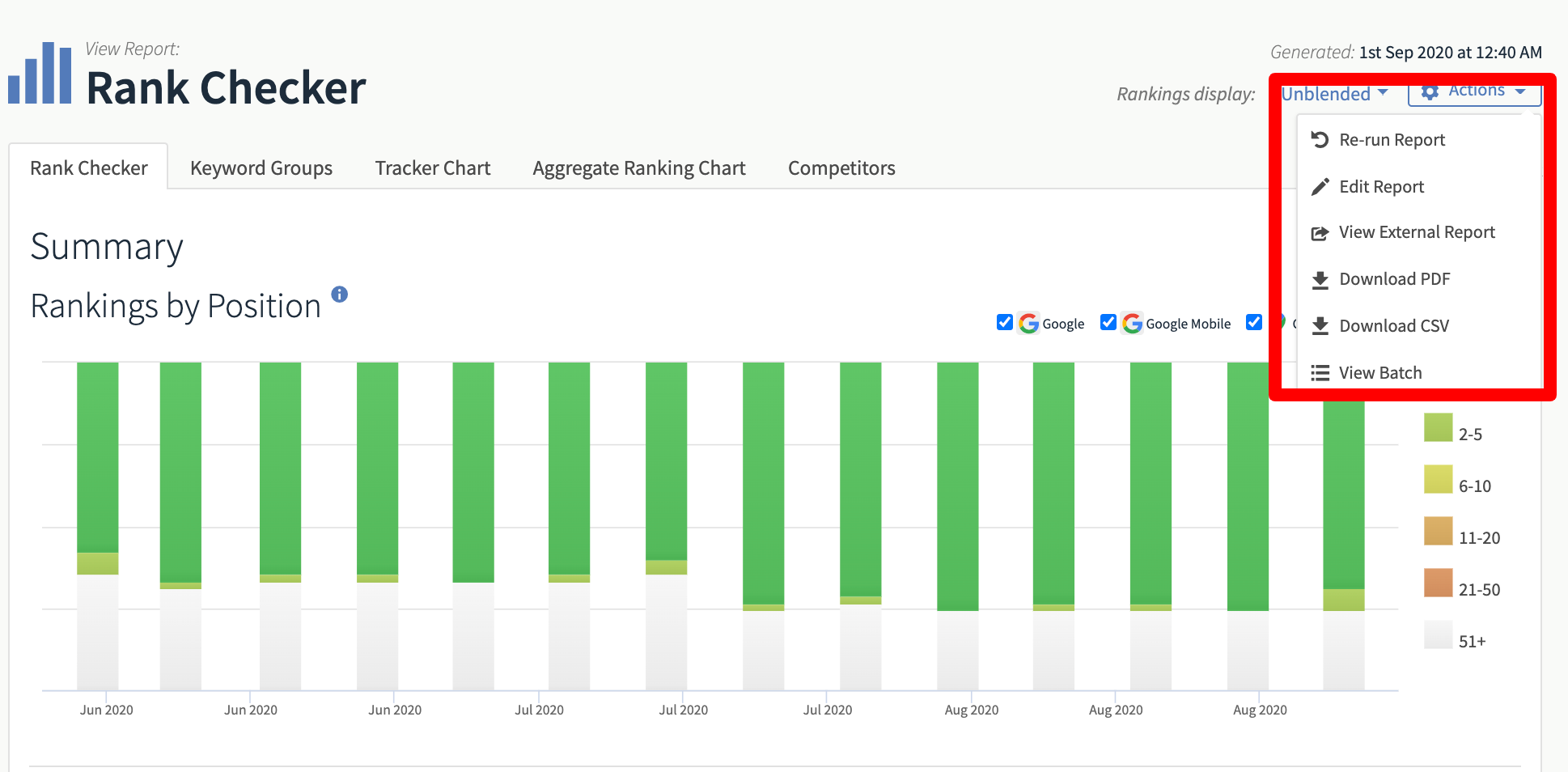 3. Under 'General Settings', click 'Select white-label profile' and choose the profile you'd like to apply to this report.
Applying white-labeling on a Location level
If your report is attached to a Location, you can control your white-label profile and what it shows within the settings. This is great if you want to show some reports, but not all, to your client.
1. Once you have opened the Location, click 'Settings' on the left-hand sidebar (shown by the red box below).
2. Here, you can decide which white-label profile is used across all of this location's reports, and which reports the external Location Dashboard URL will show.
3. Once you are happy, click the green 'Update Settings' button.
4. You can then access the external Location Dashboard by clicking the green 'Open URL' button on this page.