Yes — you can remove certain sections of the Local Search Audit reports.
Within the edit settings of the report, you'll find the 'Report Sections' (see below within the red box), which provides an overview of the different sections and modules within the Local Search Audit Report. Here, you can select which sections to include or exclude from a Local Search Audit report by just unchecking the boxes for sections that you wish to exclude.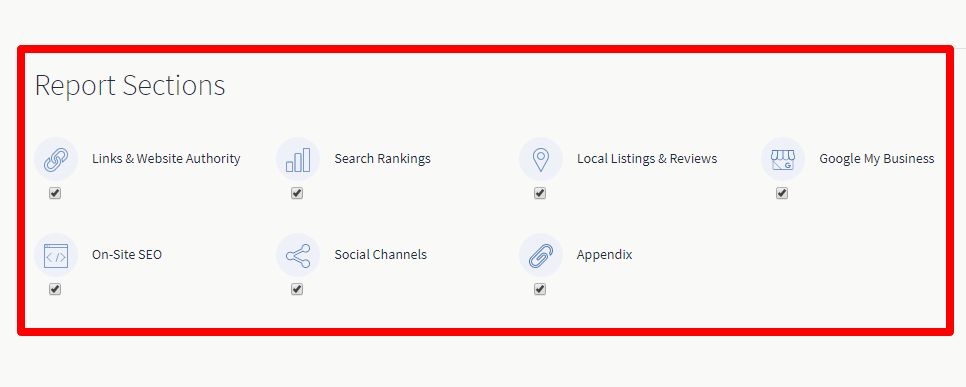 Please note: If you uncheck the 'On-Site SEO' section, the 'Appendix' section will also be excluded. The Appendix displays the raw page-level data that the On-Site SEO section summarises — i.e. you can't have one without the other.
Once you've chosen which sections you'd like to show on the finished report, just click 'Update Report'. You will need to then re-run the report as it will not pick up the report settings.