In the 'Google My Business' section (found on the Local Search Audit report), we pull in the details of the top 10 ranked businesses for the search location and the keyword* you've added to the report settings.
The location and keyword will show at the top of this section (see within the red box below):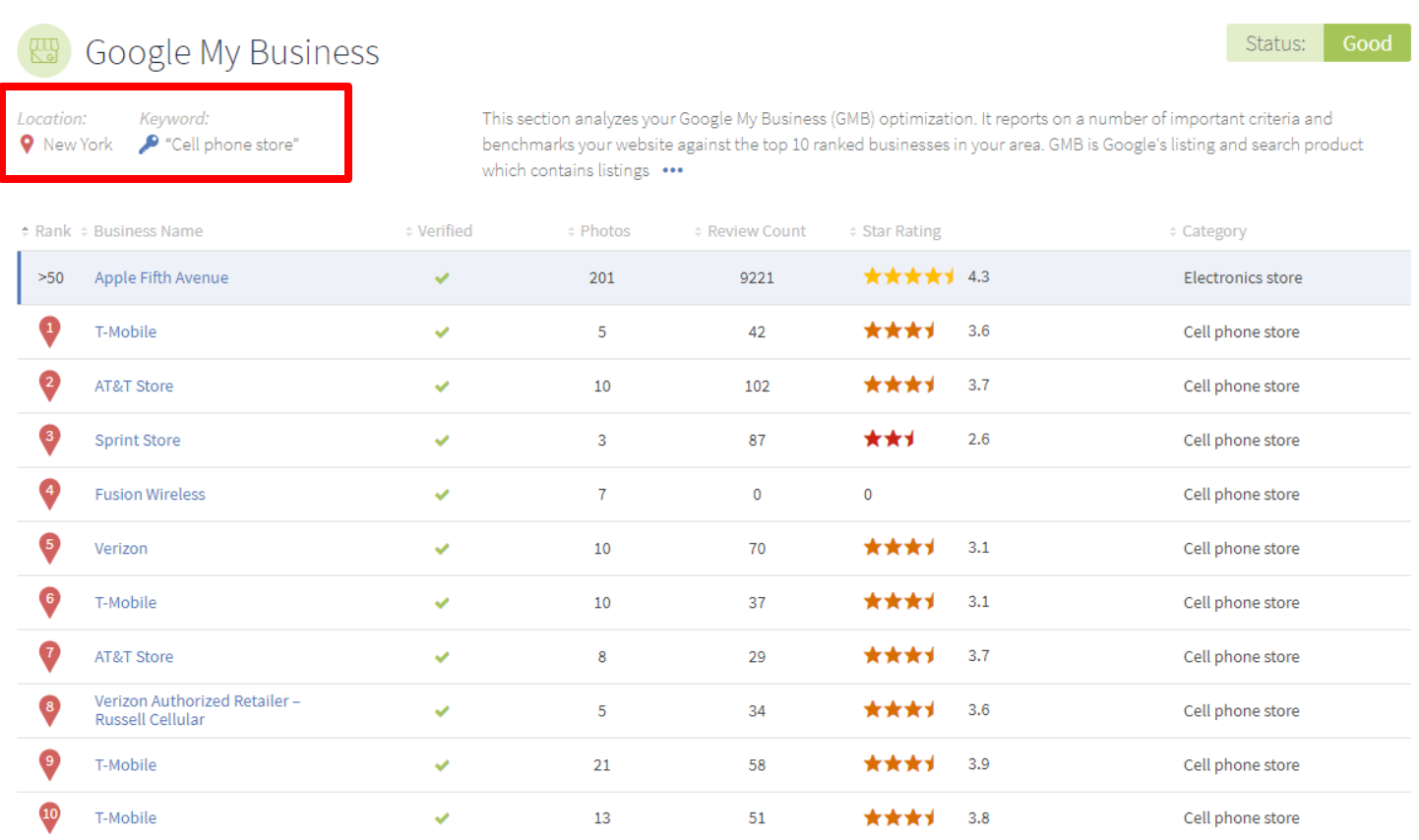 * Please note: If you've added more than one keyword, this will be the first one that was entered.
You can use this information to compare your business location to other similar businesses in the area.
To discover more about Local Search Audits, take a look at our detailed guides.