Yes, you can easily change the search terms on your Google Business Profile Audit report.
In the report, click 'Edit Report' in the 'Actions' button dropdown.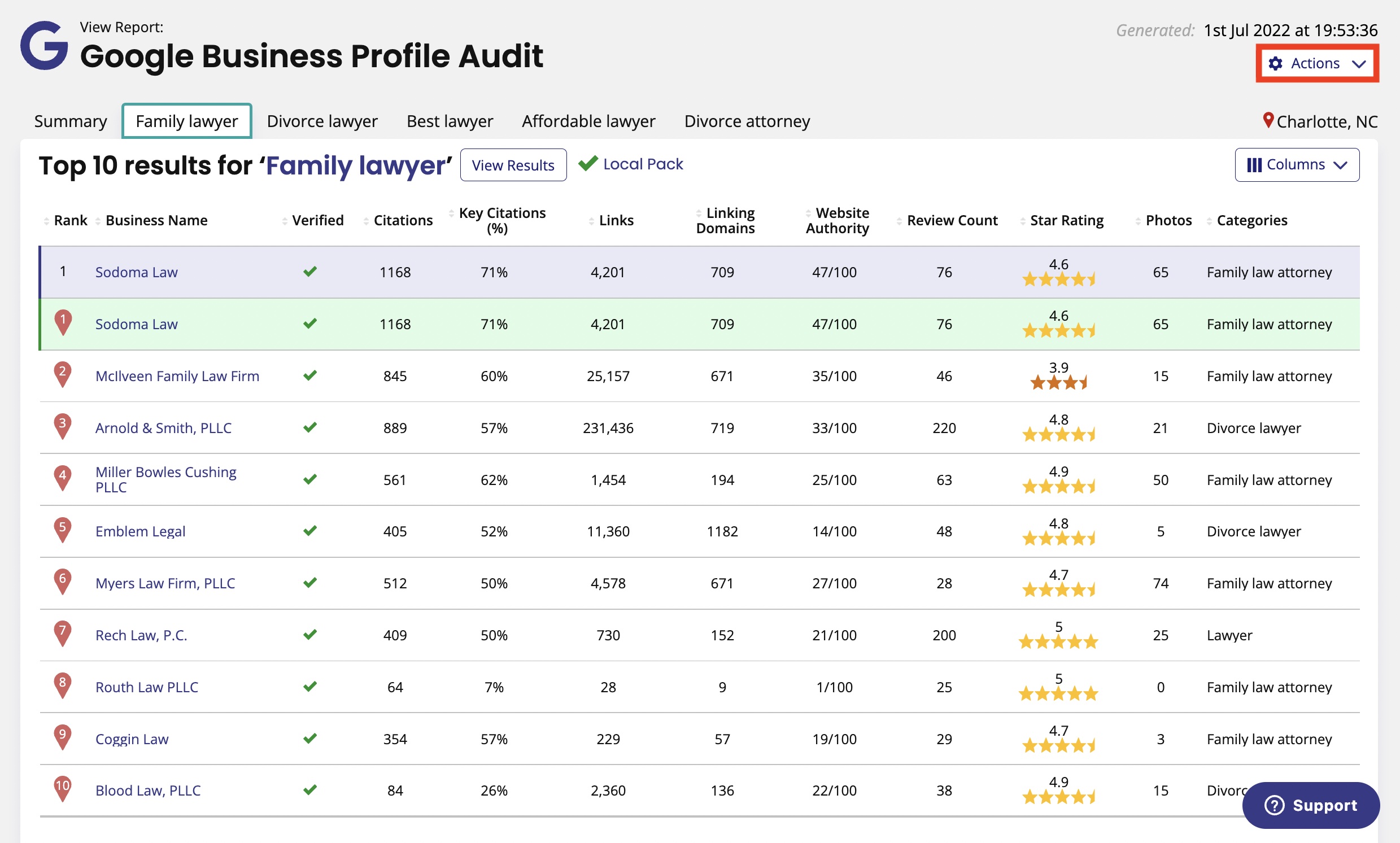 Scroll down to the section called 'Enter your search terms' and add or change the search terms that you want to track. You can add a maximum of 5.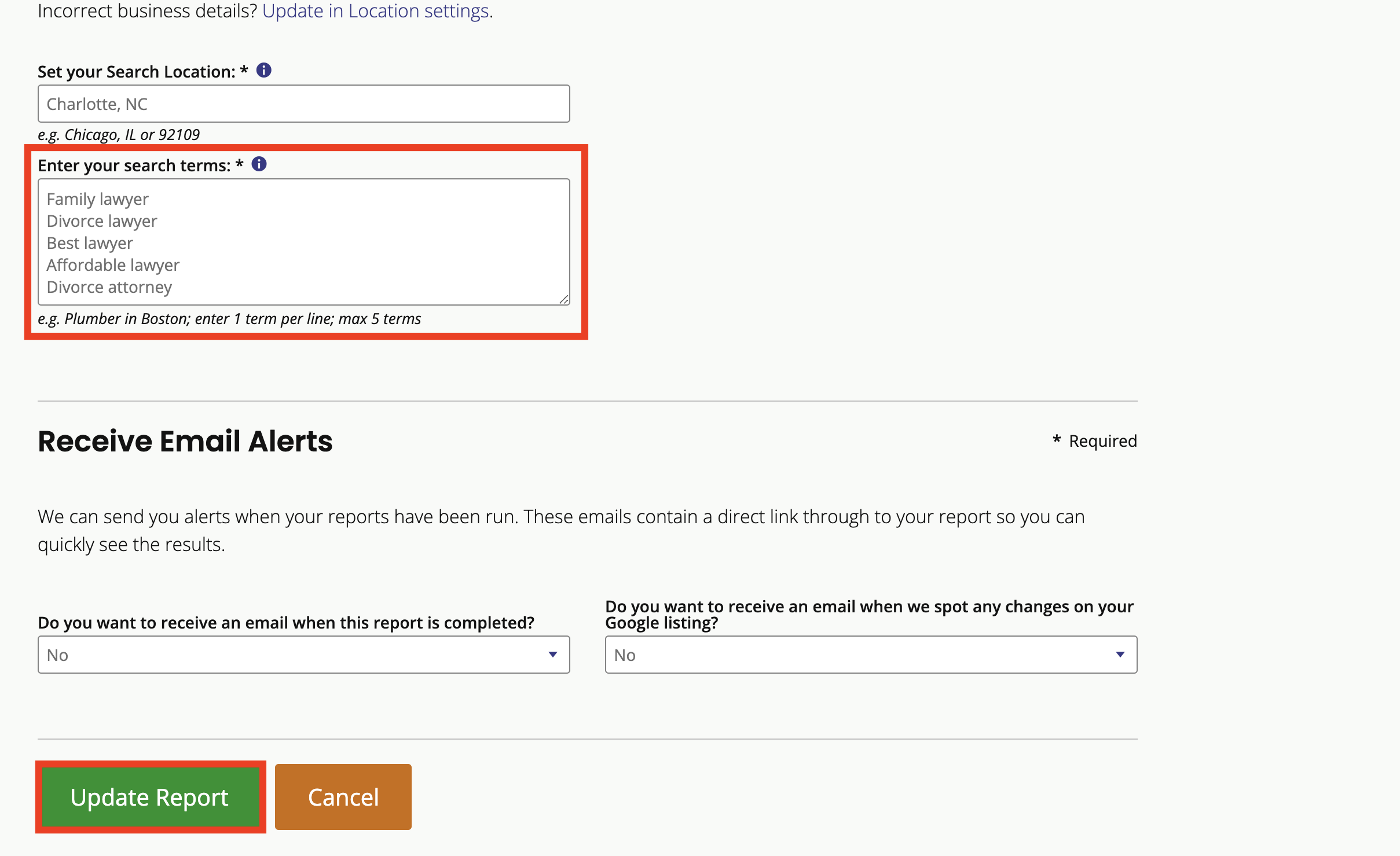 To find out how to edit the report further, take a look at our handy guide.
Please note: You can only have a maximum of five search terms.