To allow clients to run their own review generation campaigns, three checks need to be in place: 
A review generation campaign is set up

A Reputation Manager report is available on the external location dashboard

Client Access is enabled for that Reputation Manager report
1. Is a review generation campaign set up?
Before clients can run campaigns, you need to make sure that a campaign is set up for them to run. Once set up, they can run that campaign as many times as they prefer.
Head over to your Get Started page of the location you would want your client to run campaigns for and make sure that:

A template is selected

At least one review site is selected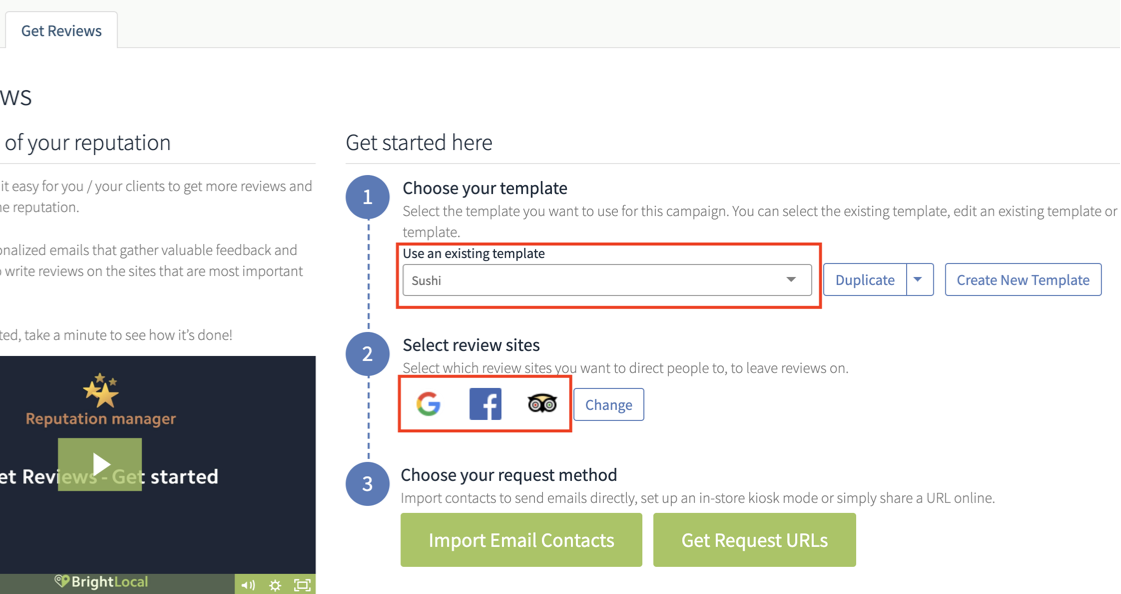 Is Reputation Manager report available on external location dashboard?
Head over to your dashboard settings. Make sure location dashboard is available on an external URL and Reputation Manager reports are available on that external URL.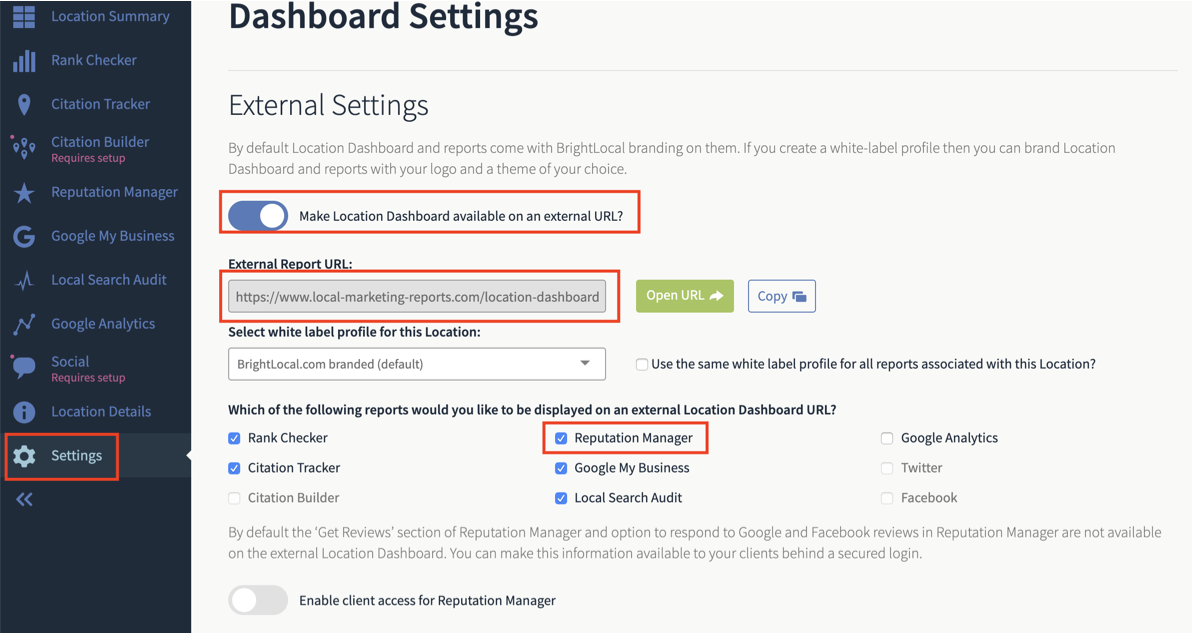 Is Client Access enabled for Reputation Manager?
While in dashboard settings, make sure Client Access is enabled and a password is set.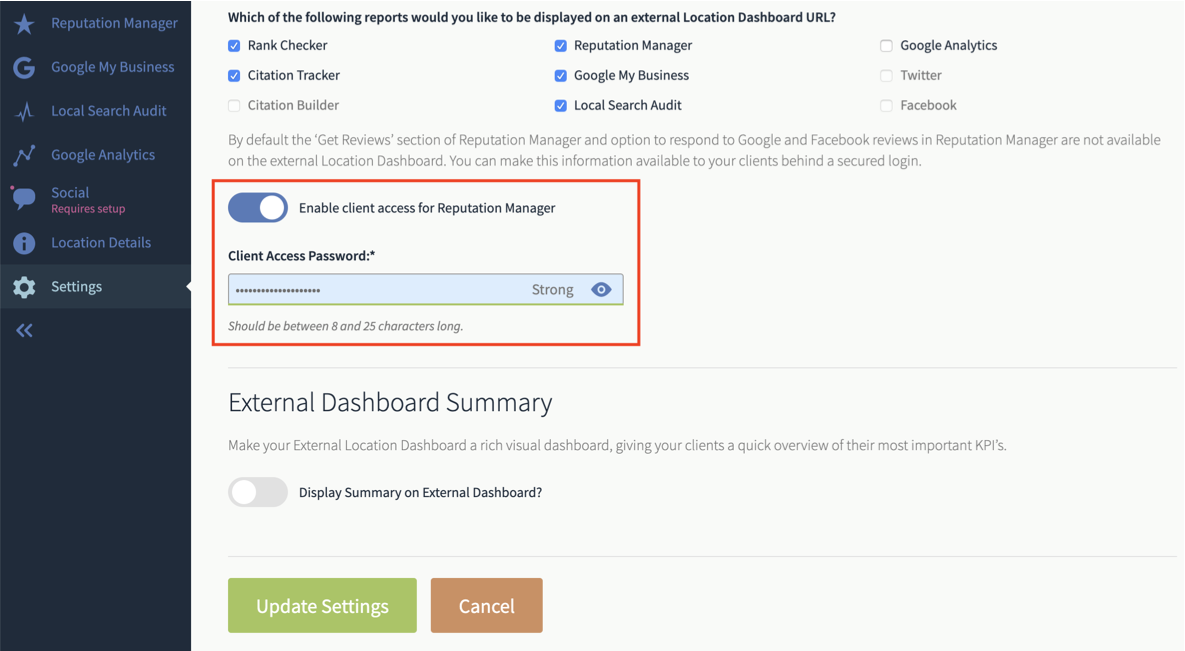 When your clients visit their Reputation Manager report on white-labelled location dashboard, they will see a 'Get Reviews' tab. 
When clicked, your clients will be asked to log in — if they aren't already.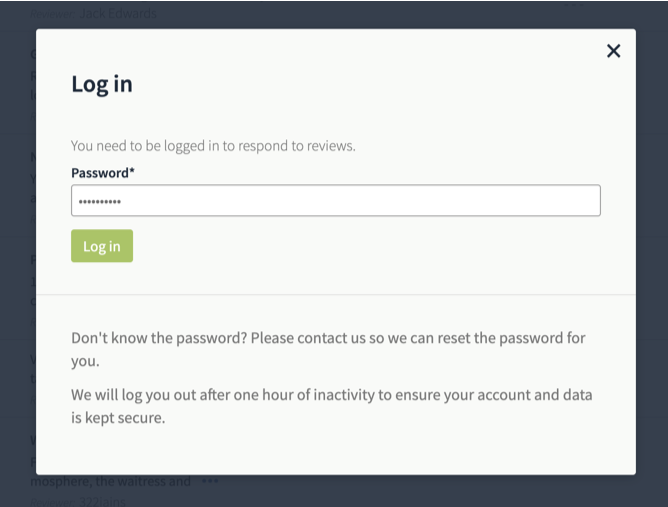 Once logged in, they will see customer feedback on any previously run campaigns and an option to 'Get more reviews'.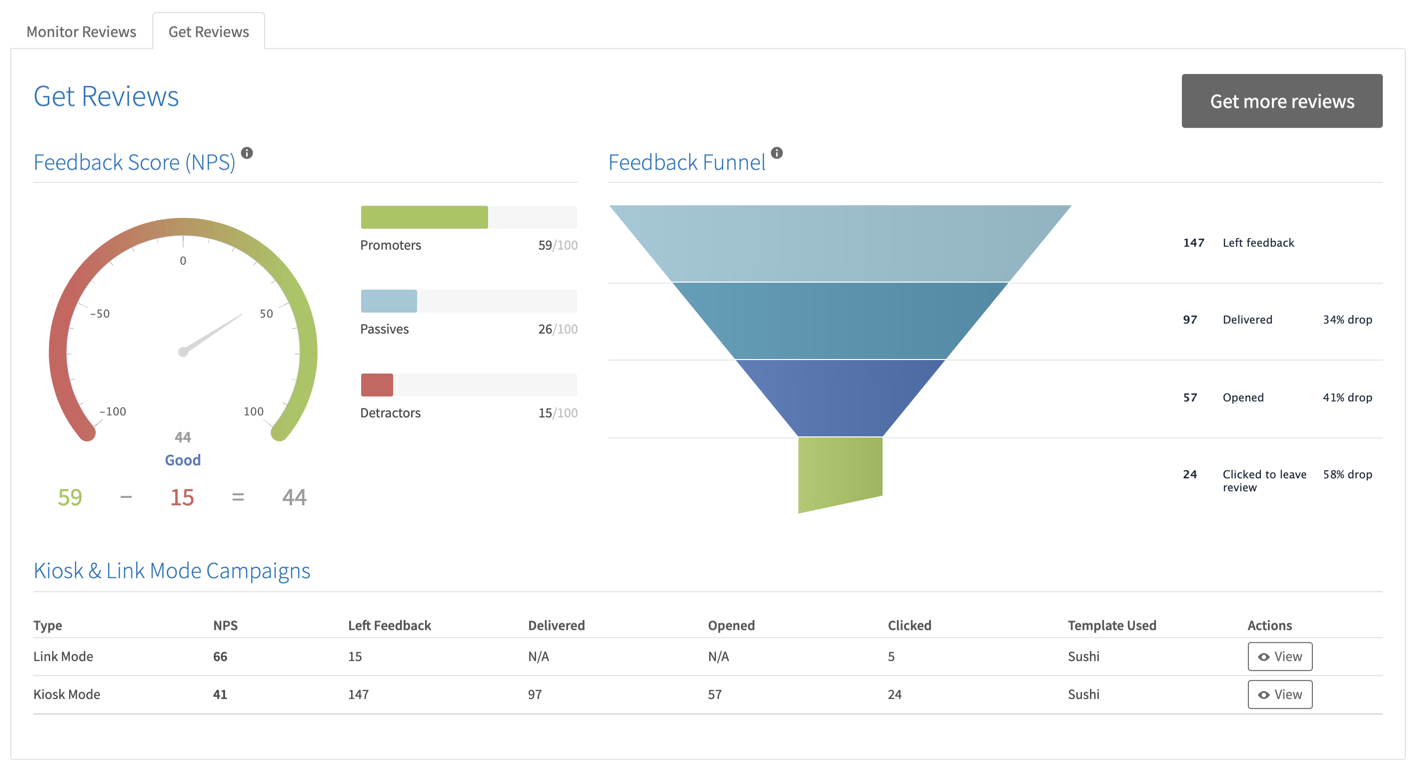 If this is the first campaign, then they will see three options to generate reviews; via email, via Kiosk Mode, and via Link Mode.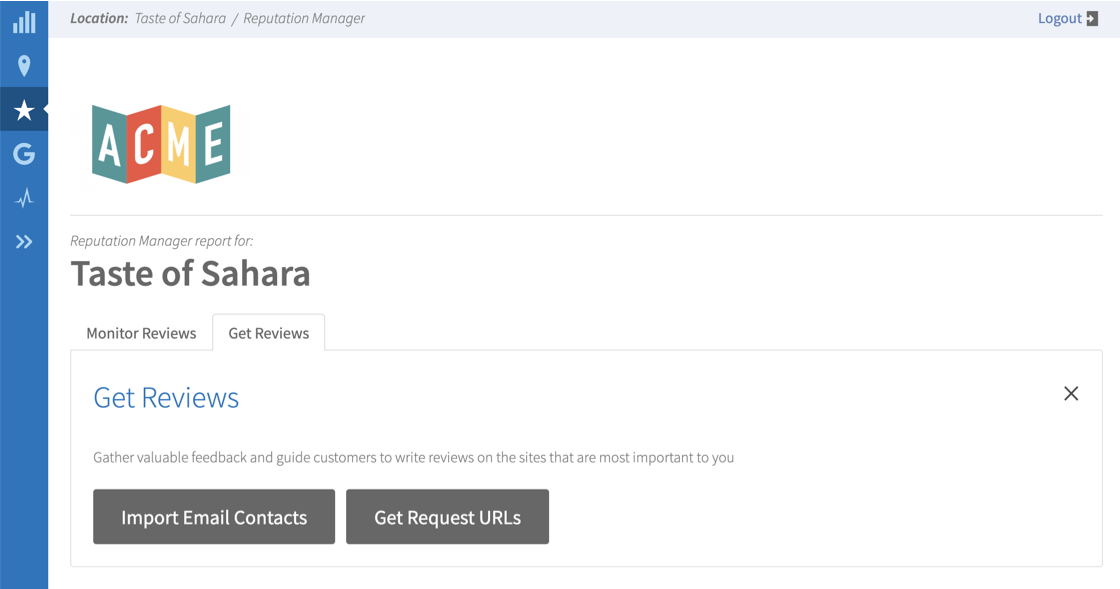 Running email campaigns
To run email campaigns, clients simply have to click 'Import Email Contacts' to start the process.
They will be asked to upload email contacts and will then be able to run the email campaign once have agreed to the 'Terms and Conditions'.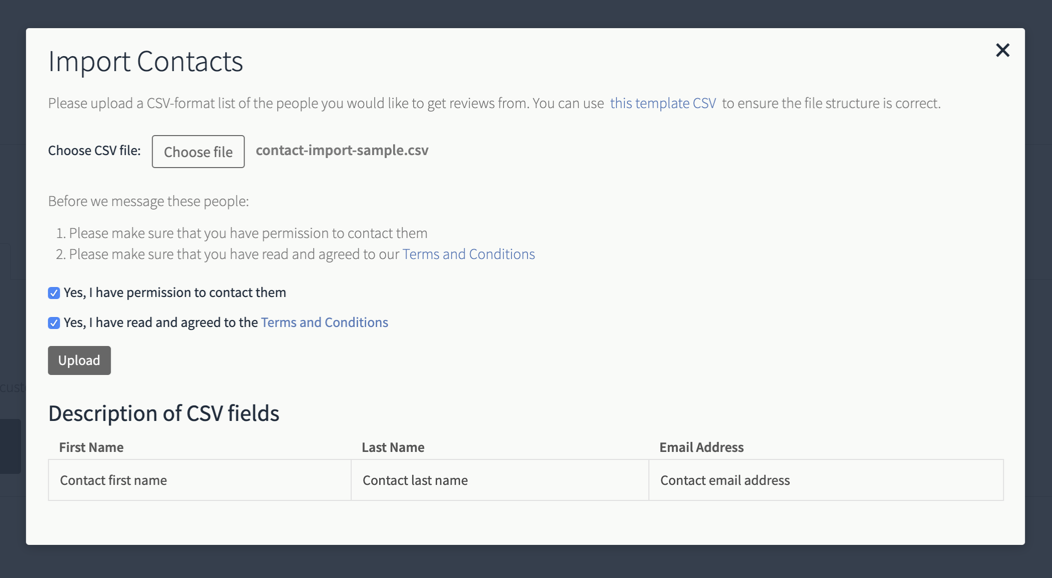 Running Kiosk or Link Mode campaigns
To run Kiosk or Link Mode campaigns, clients simply have to click 'Get Request URLs'. This will reveal a popup where they will see URLs for both the Kiosk Mode and Link Mode and will then be able to share them with their customers as necessary.