To allow your clients to reply to Facebook and Google reviews, the following three checks need to be in place:
Facebook and Google profiles must be connected to the Reputation Manager report

Reputation Manager report needs to be available on the external Location Dashboard

Client Access for Reputation Manager should be enabled for that Location
How to check if Facebook and Google profiles are connected to a Reputation Manager report
Head over to your Reputation Manager report and check if Facebook and Google connections are active — if they are not, the Facebook and Google logos (shown below within the red box) will be grayed out.
Both you and your clients will be able to respond to reviews for profiles that are connected.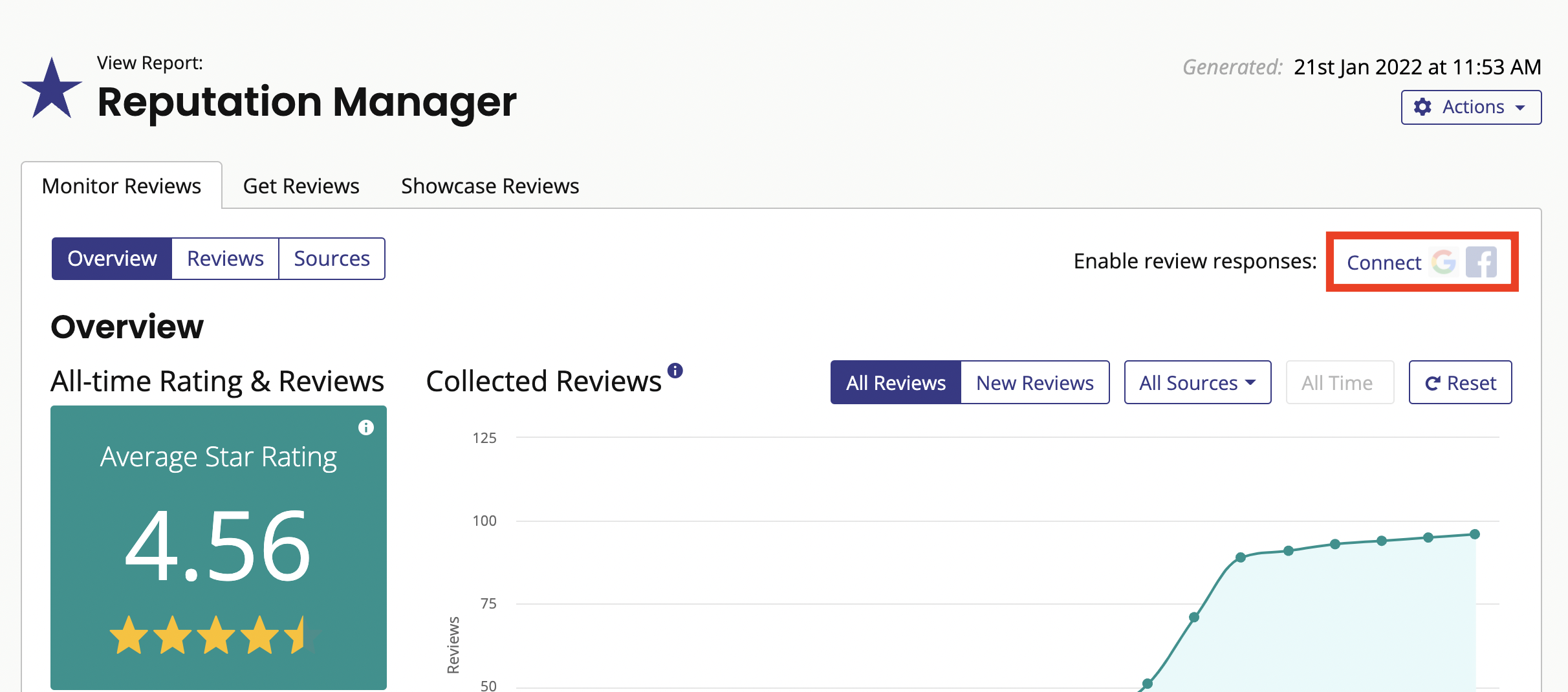 Follow the instructions within the report on how to connect to Facebook and Google if the profiles are not already connected.
Please note: Your clients are not able to connect their Facebook and Google profiles to their Reputation Manager reports from within the external dashboard. This is only possible from within the BrightLocal platform.
Is the

Reputation Manager report available on the external Location Dashboard?
Head over to your dashboard settings to make sure Location Dashboard is available on an external URL. You also need to ensure that Reputation Manager reports are available on this external URL.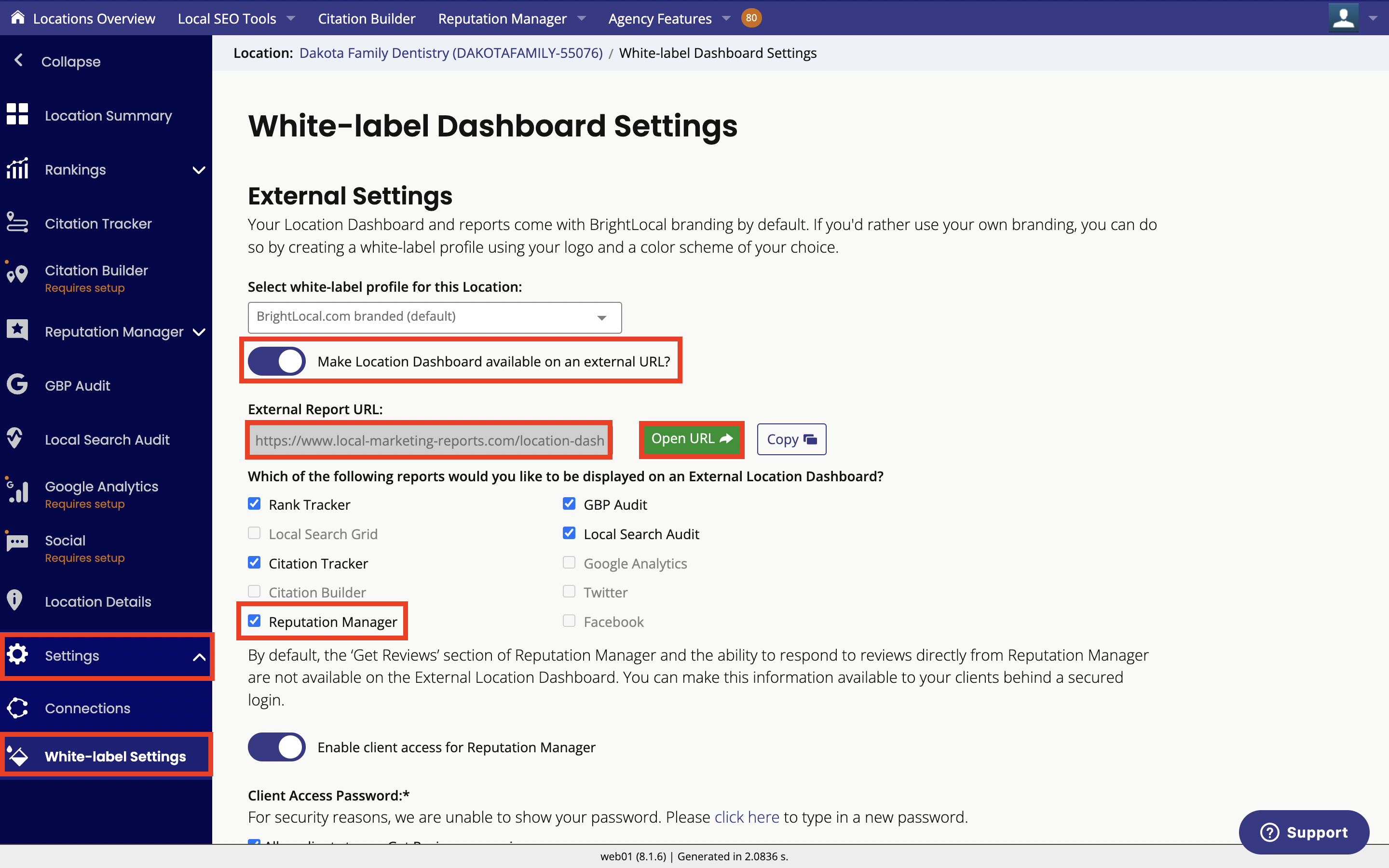 Is Client Access enabled for Reputation Manager?
While in dashboard settings, make sure that Client Access is enabled, and that a password has been set.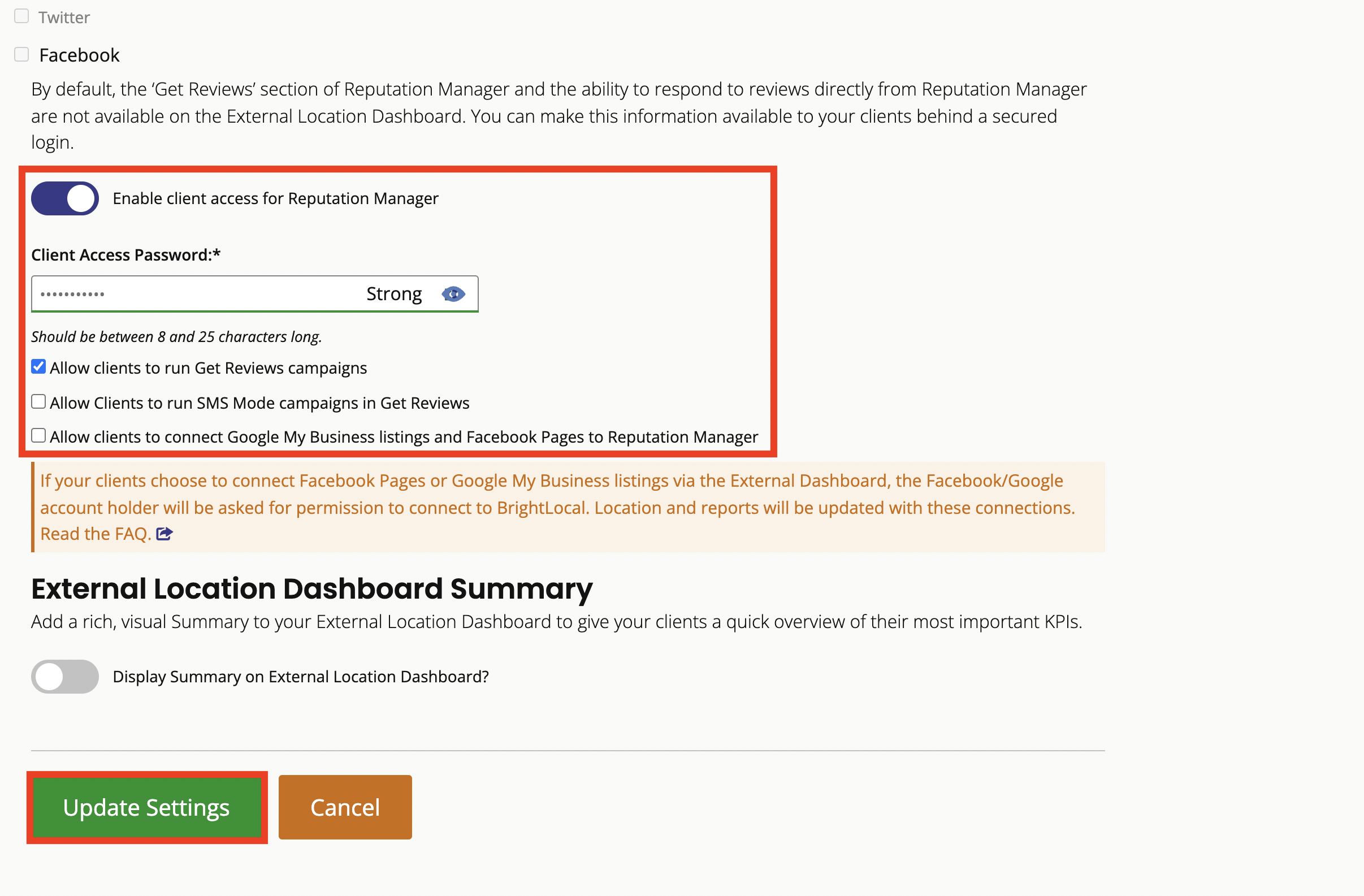 When your clients visit their Reputation Manager report on the white-labeled Location Dashboard, they will see the option to reply to reviews next to their connected Facebook and Google profiles.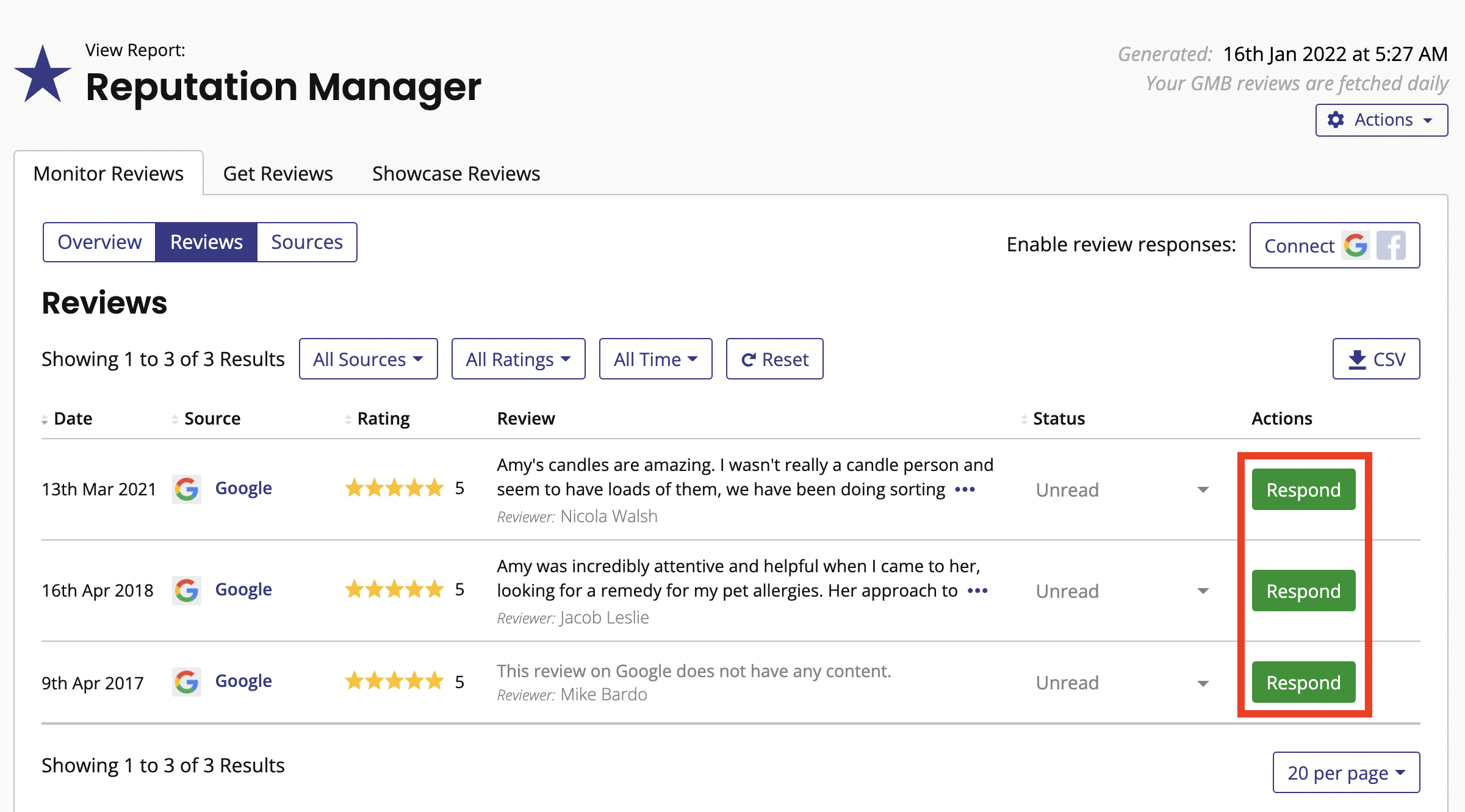 Clicking the green 'Respond' button (shown above within the red box) will reveal a popup asking your client to log in (if they aren't already).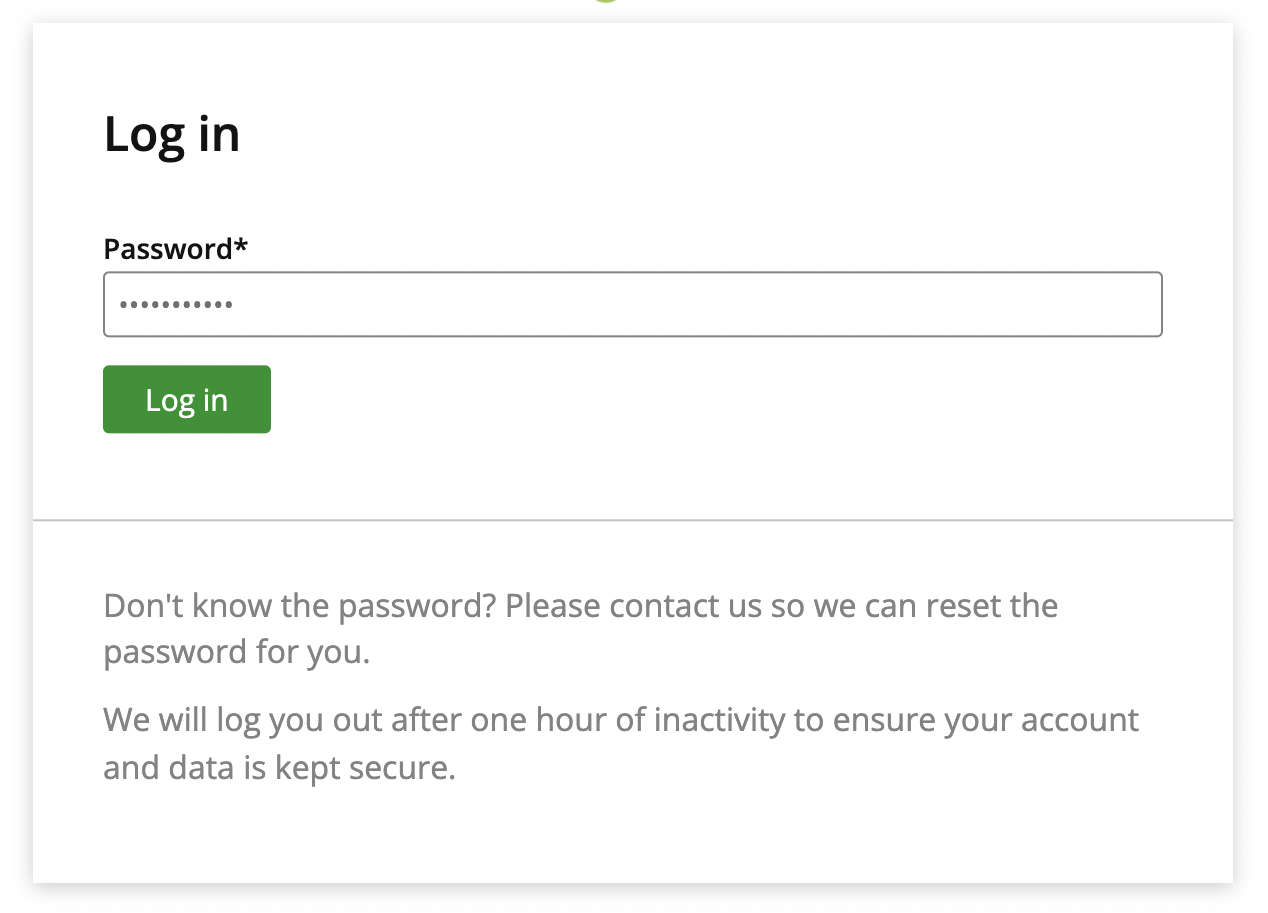 Once logged in, they can type their reply into the popup and then submit it by pressing the green 'Submit' button.