To change a Client Access password, simply head over to 'Dashboard Settings'.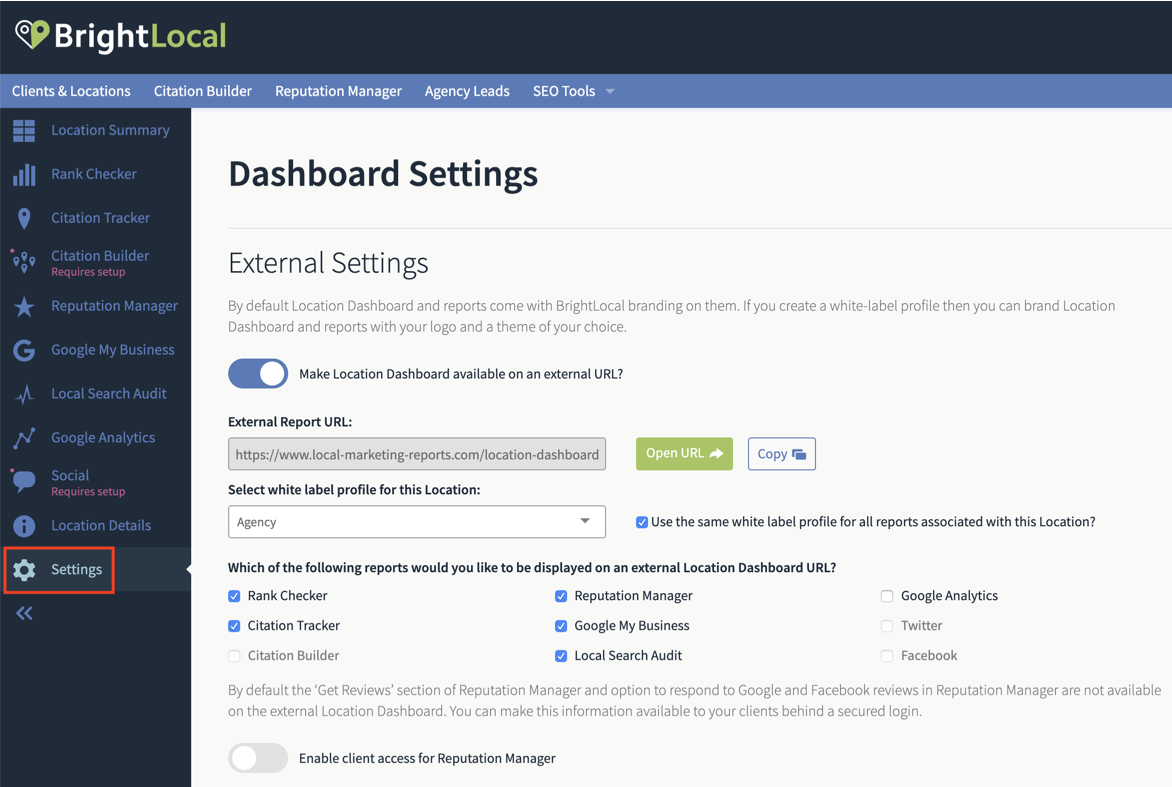 In Dashboard Settings, click on the link you can see below (within the red box) to disable Client Access for Reputation Manager.

Type in a new password, then click 'Update Settings' to save the password.
Please note: For security reasons, we are unable to display a Client Access password. Therefore, the easiest option is to set a new password if you cannot remember it.