To change a Client Access password, head over to dashboard settings.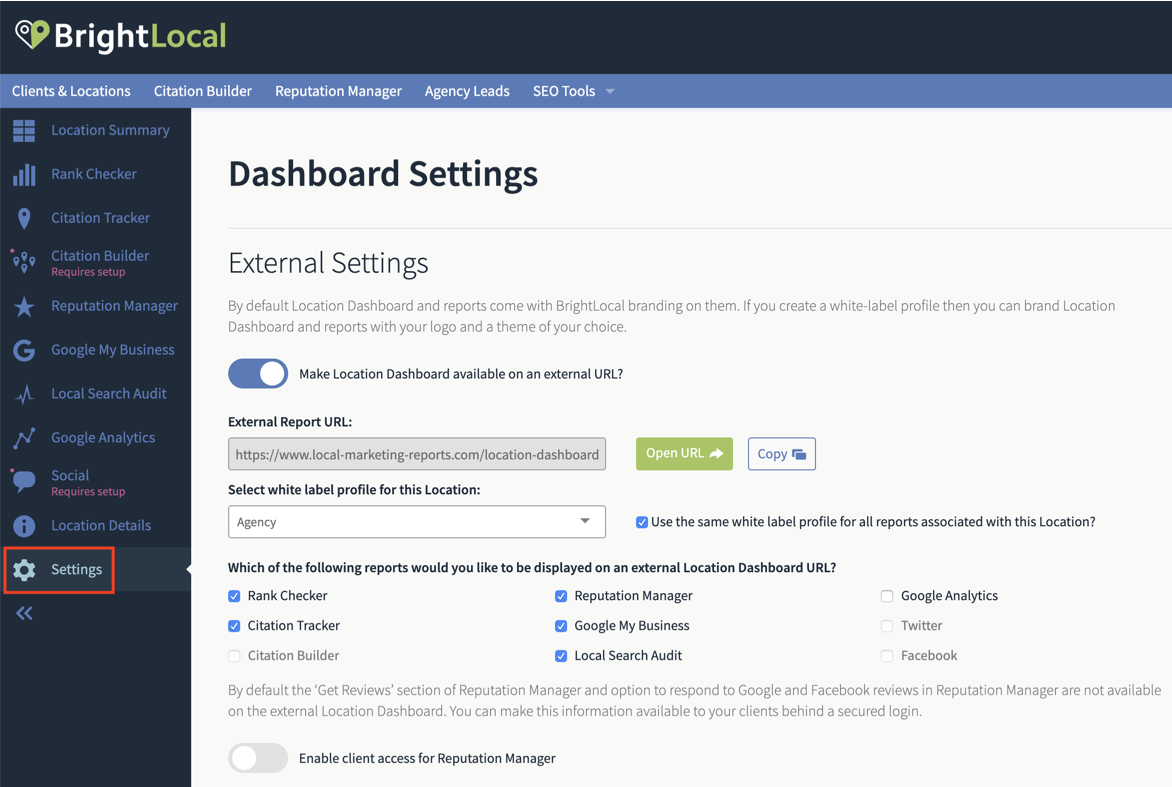 In dashboard settings, click on the link you see below the disable Client Access for Reputation Manager.

Type in a new password and click 'Update Settings' to save the password.
For security reasons, we are unable to show a Client Access password. So if you cannot remember the password, the easiest option is to set a new password.