To find your Account Details follow these steps:
On the top right-hand side of the navigation bar, you'll see a user icon, click this to see the drop-down option for 'Account Details'.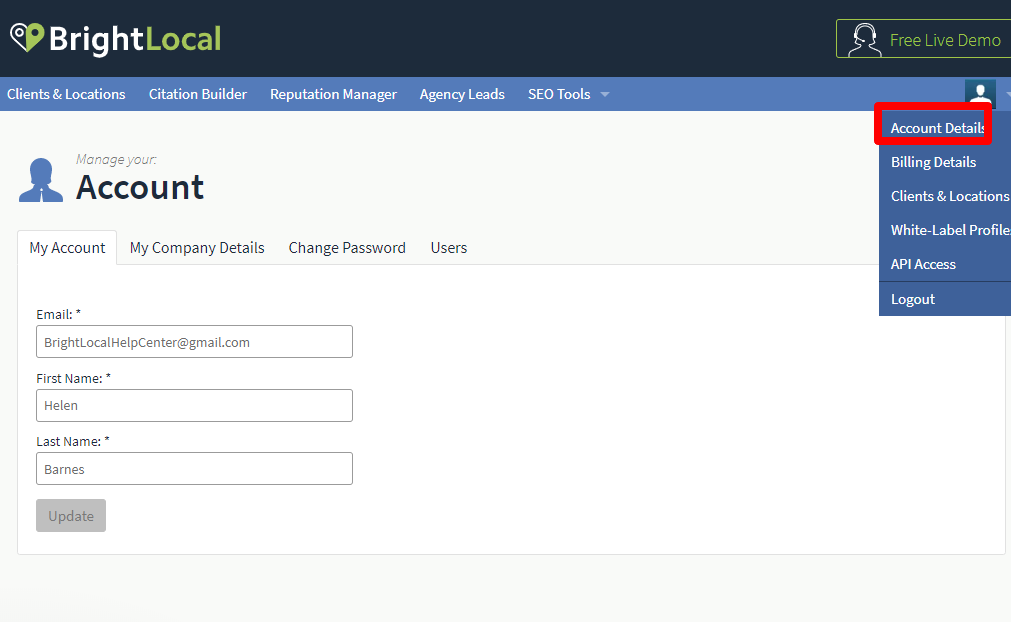 Under the first tab 'My Account' you'll find the option to update your email and name.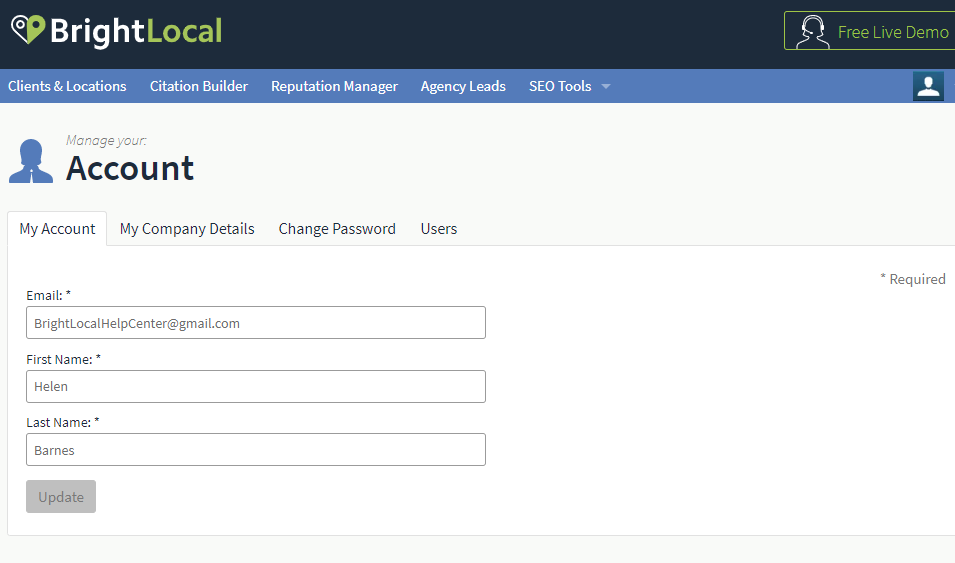 The next tab is 'My Company Details' where you can update your company's details.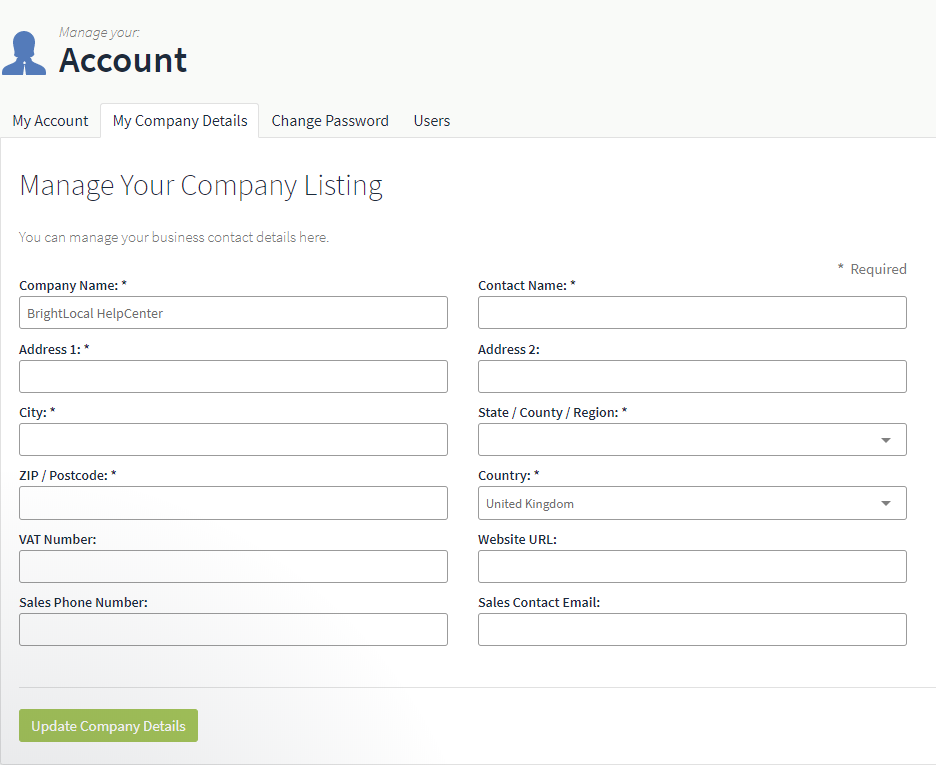 'Change Password' allows you to change your password (not any other user on the account).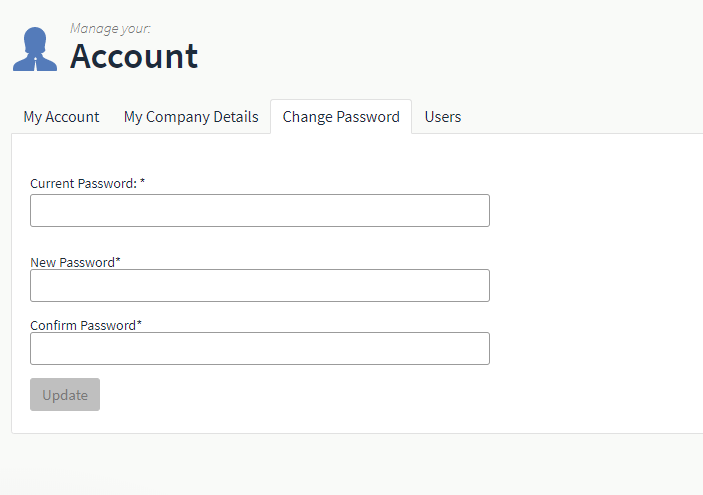 Under the 'Users' tab, you can invite/add new users. There is no limit on how many users you can have and you are not charged more per user.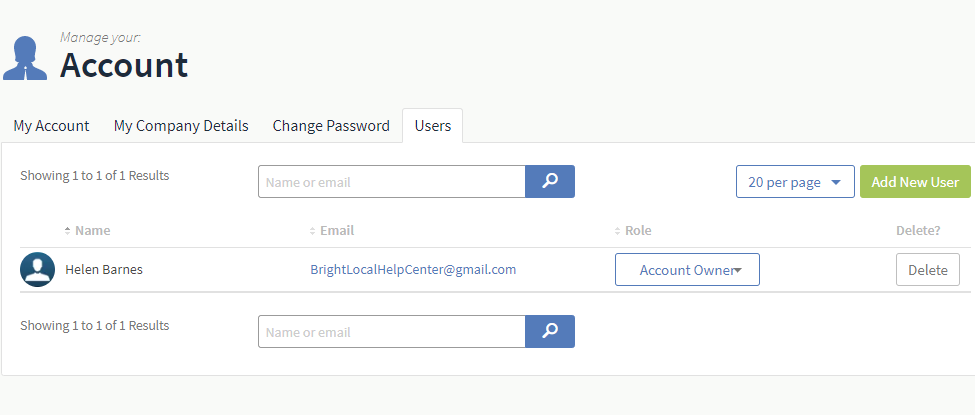 To find out more about users, read this FAQ.