In this guide, we will show you how to find your leads within the platform, and how to understand the 'Agency Leads' section.
Click the Agency Leads button in the top menu bar (shown below within the red box). If you have any new leads, a small green number icon will let you know how many you have.

Agency Leads
In the 'Agency Leads' tab, we show the:
Total number of leads

Those that are new

Those that have been contacted

Those that have been archived

Those that have been won
We also display how many new leads were gained last month, this month, and the average number gained per month.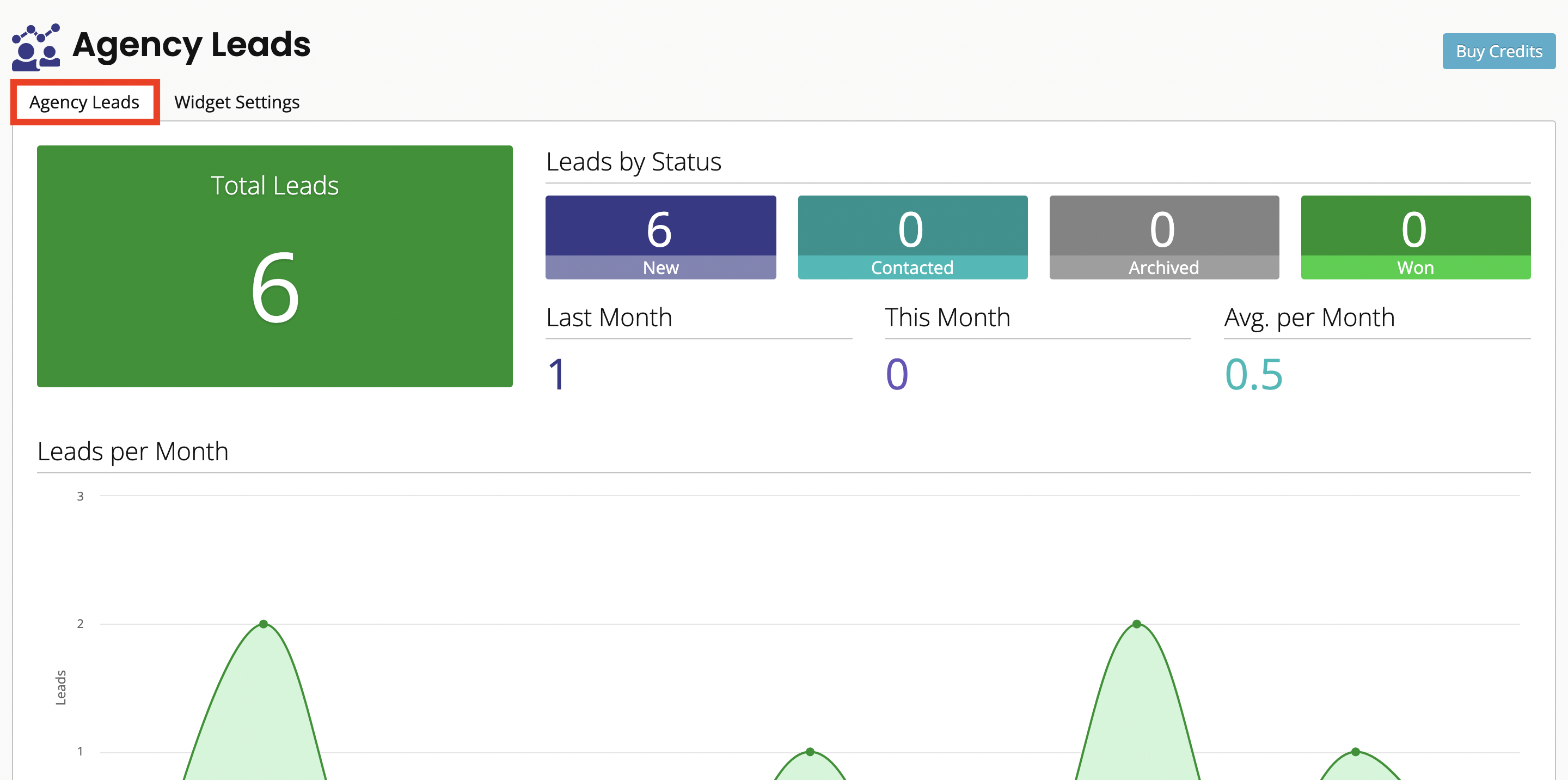 Underneath this section is the 'Leads per Month' graph, which provides a monthly total of how many leads that have been generated. You can hover over the dots on the graph to see the exactly number of leads. One year's worth of data is stored here.

Beneath the graph, we show a list of all the leads with their respective information, as follows:
Contact name

Email

Date

Phone number

Status
You can use the dropdown menu in the 'Status' column to mark the leads as either new, archived, won or contacted.
If required, you can also filter, search, and download the data in CSV format.