If you're the account owner, you can view and update your billing details, as well as view receipts for payments and transactions, in the 'Billing Details' section of your BrightLocal account.
Please note that standard users cannot access 'Billing Details'.
Viewing payment methods
Access your payment information by clicking on the profile icon in the top right-hand corner of any page in your BrightLocal dashboard, then selecting 'Billing Details' from the dropdown menu (shown below in the red box).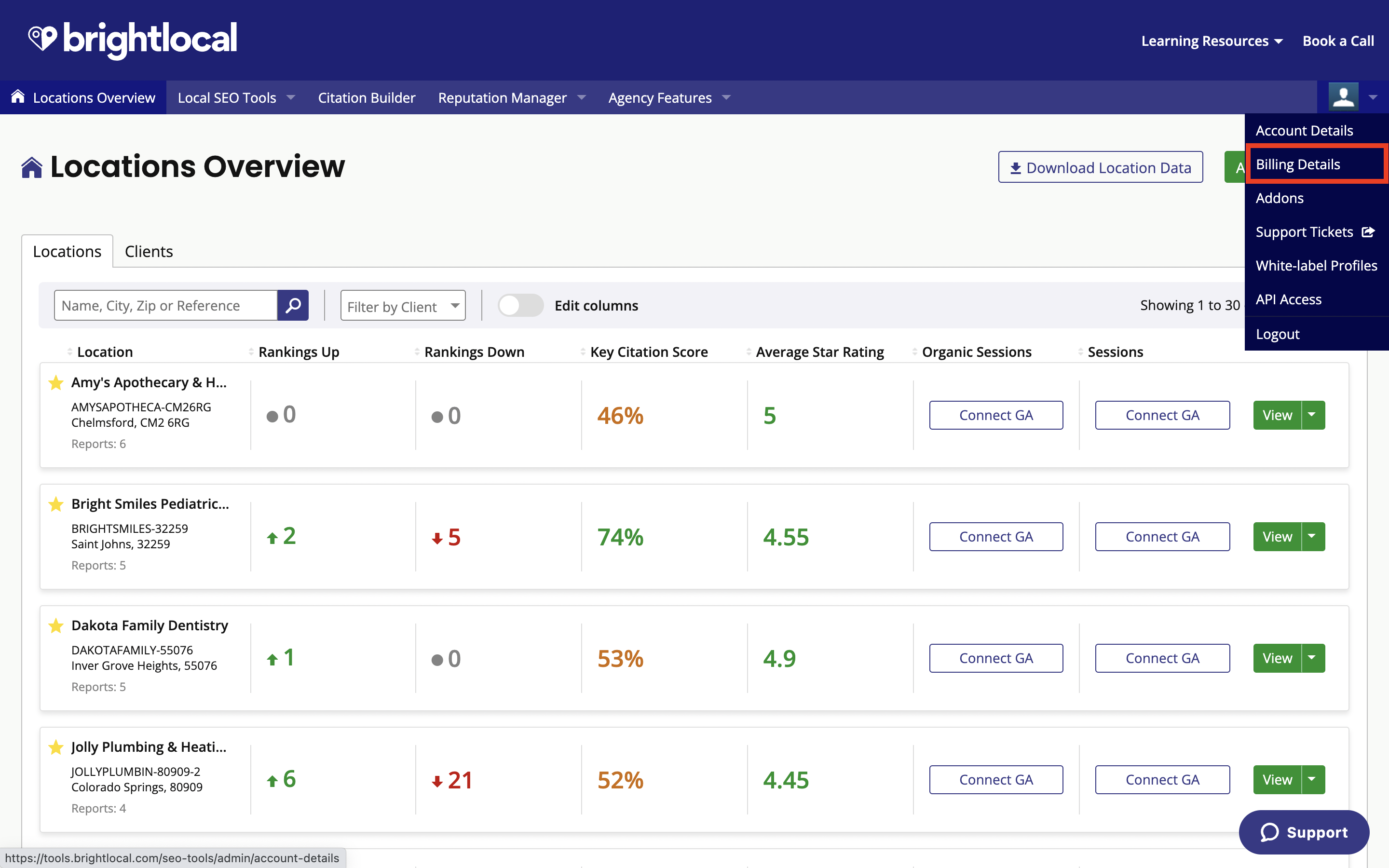 In the 'Billing Details' section you can:
See your current subscription plan and addons

See all available addons

See your payment history and payment receipts

Update or add new credit card details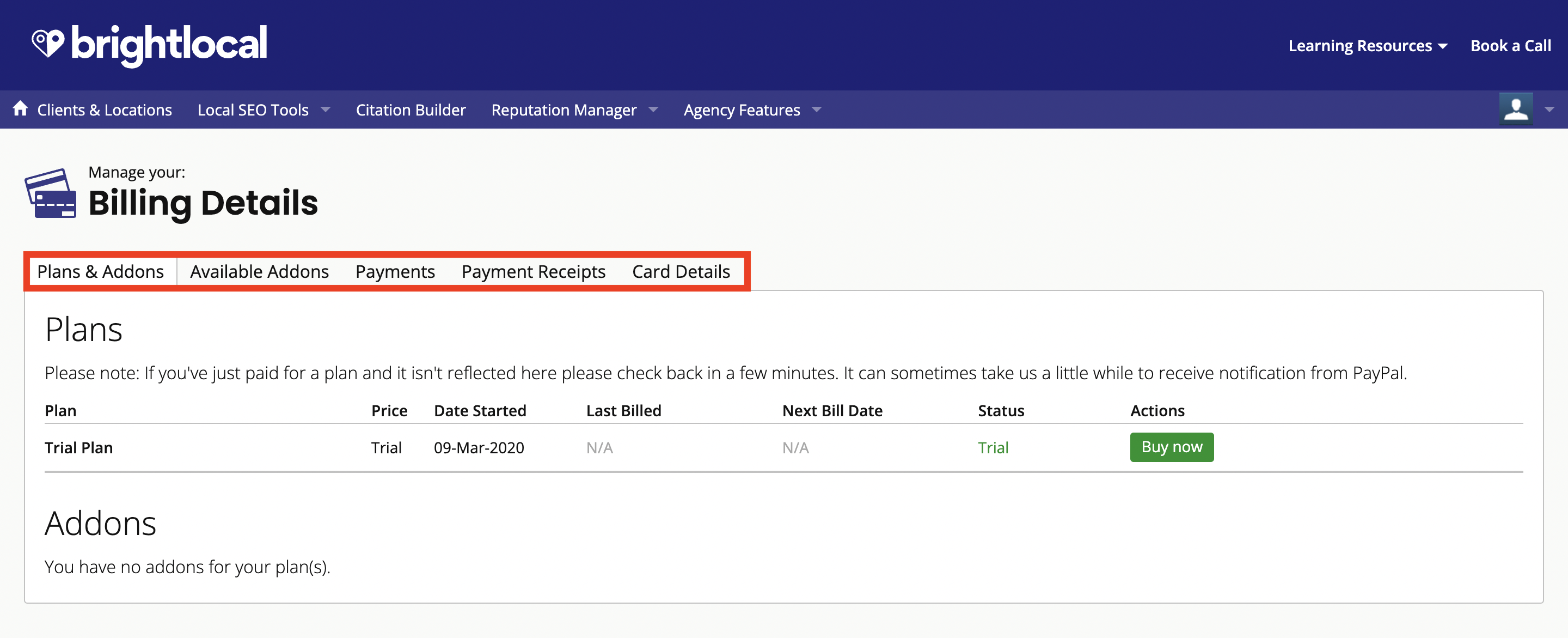 Editing payment methods
To edit your card details — for example, if your card has expired — or to add or delete card details linked to your account, click on the 'Card Details' tab on the right of the red box above.
The new card details can then be added and submitted.
Your account safely stores the card for monthly subscription payments as well as any one-off transactions such as Citation Builder campaigns.
For PayPal transactions, we don't store details of your PayPal account within BrightLocal, so please log in to your PayPal account where you can view and edit these details.