Head for the 'Billing Details' section of your BrightLocal account to easily view receipts for payments and transactions.
Please note that only account owners can access 'Billing Details'. Standard users cannot.
Click on the profile icon in the top right-hand corner of any page in your BrightLocal dashboard, and select 'Billing Details' from the drop-down menu — indicated below by the red box.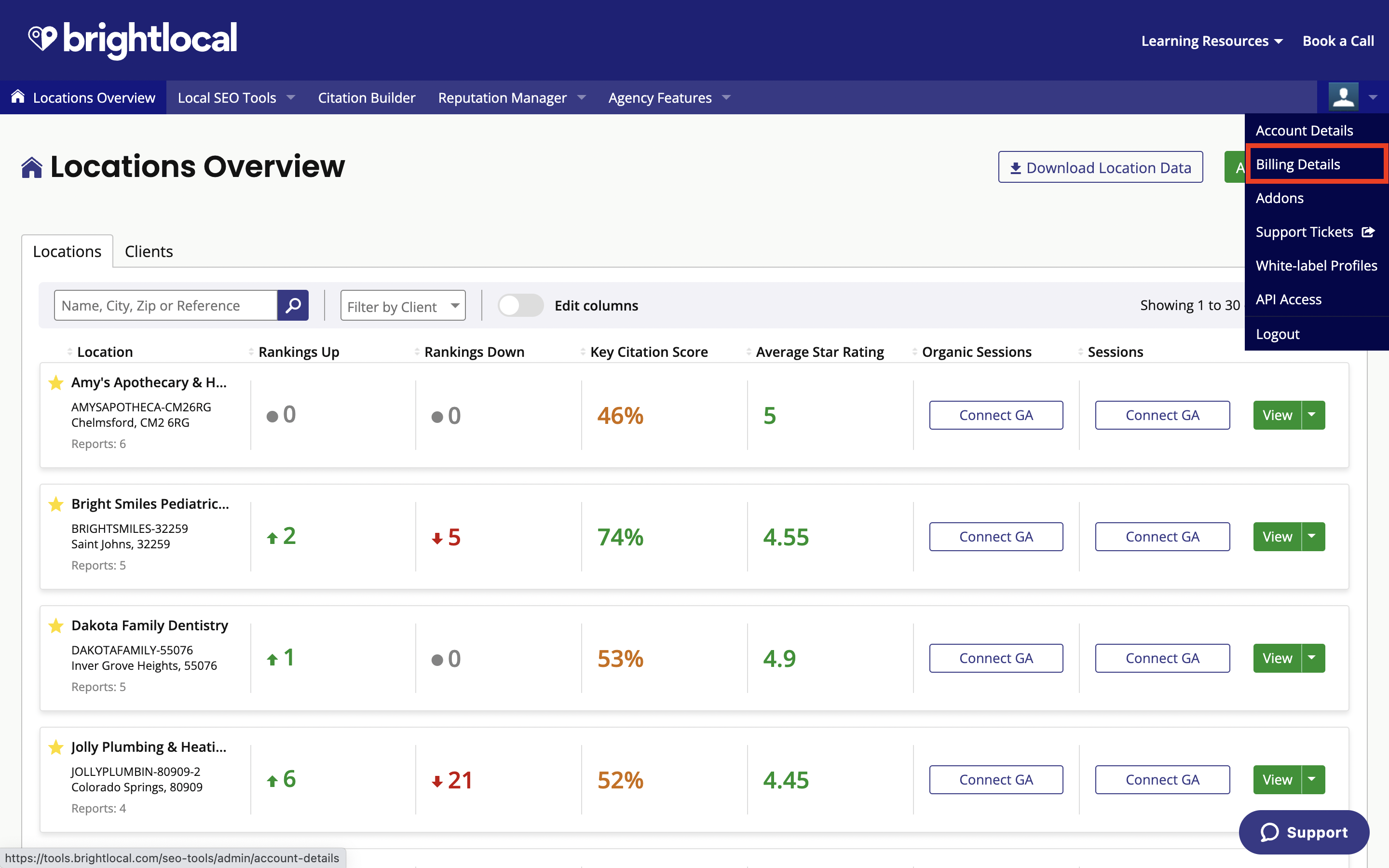 To view receipts from a specific month, just click on the 'Payment Receipts' tab (shown below in the larger red box), and then click the green 'View' button for the month of your choice.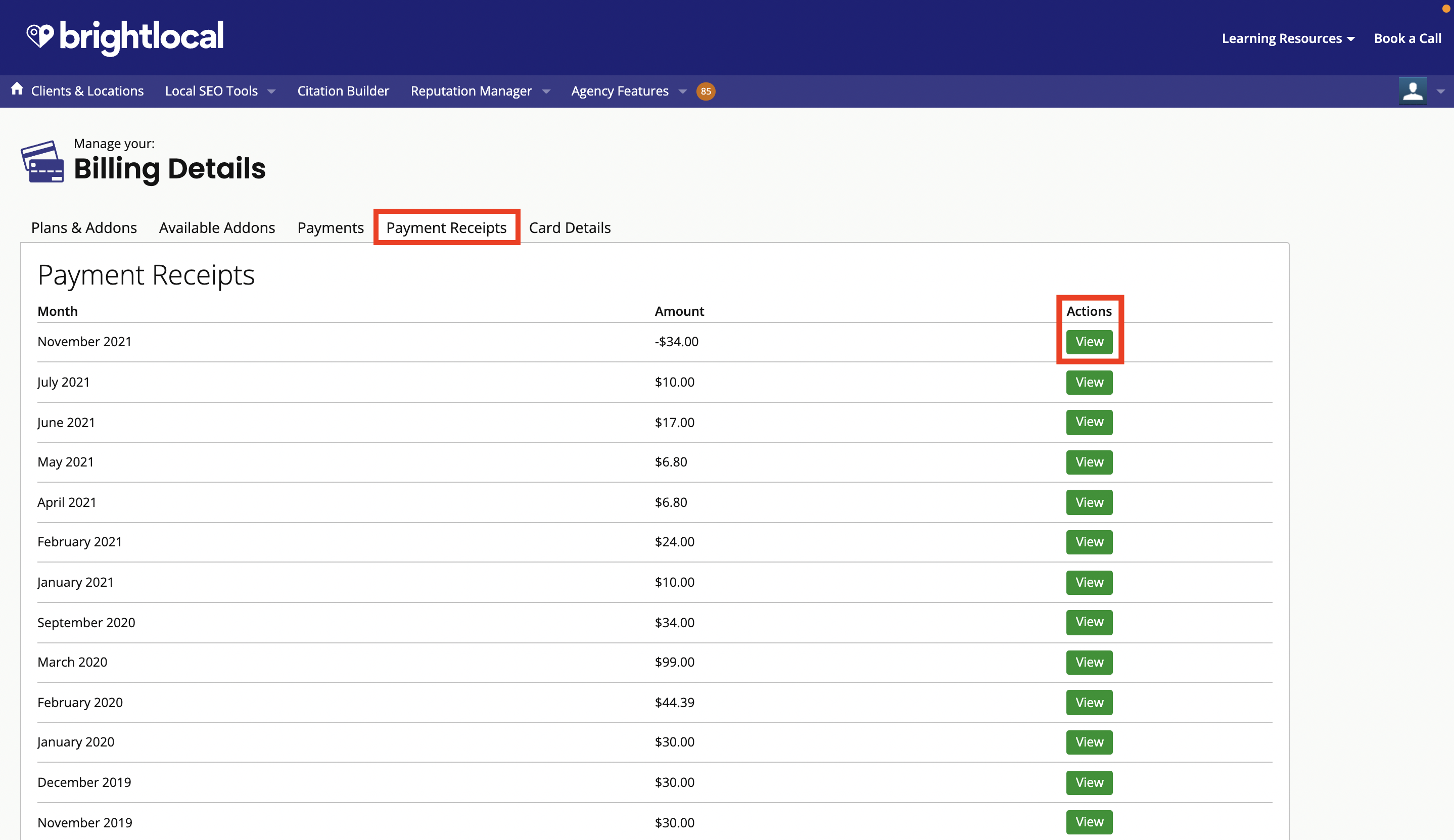 Receipts can then be downloaded or printed for your records.