Our Google Business Profile Audit tool has an extremely useful feature, whereby you can benchmark your business against 'competitors' — these can be found by clicking any of the keyword tabs associated with the report. See the red box below for an example of this: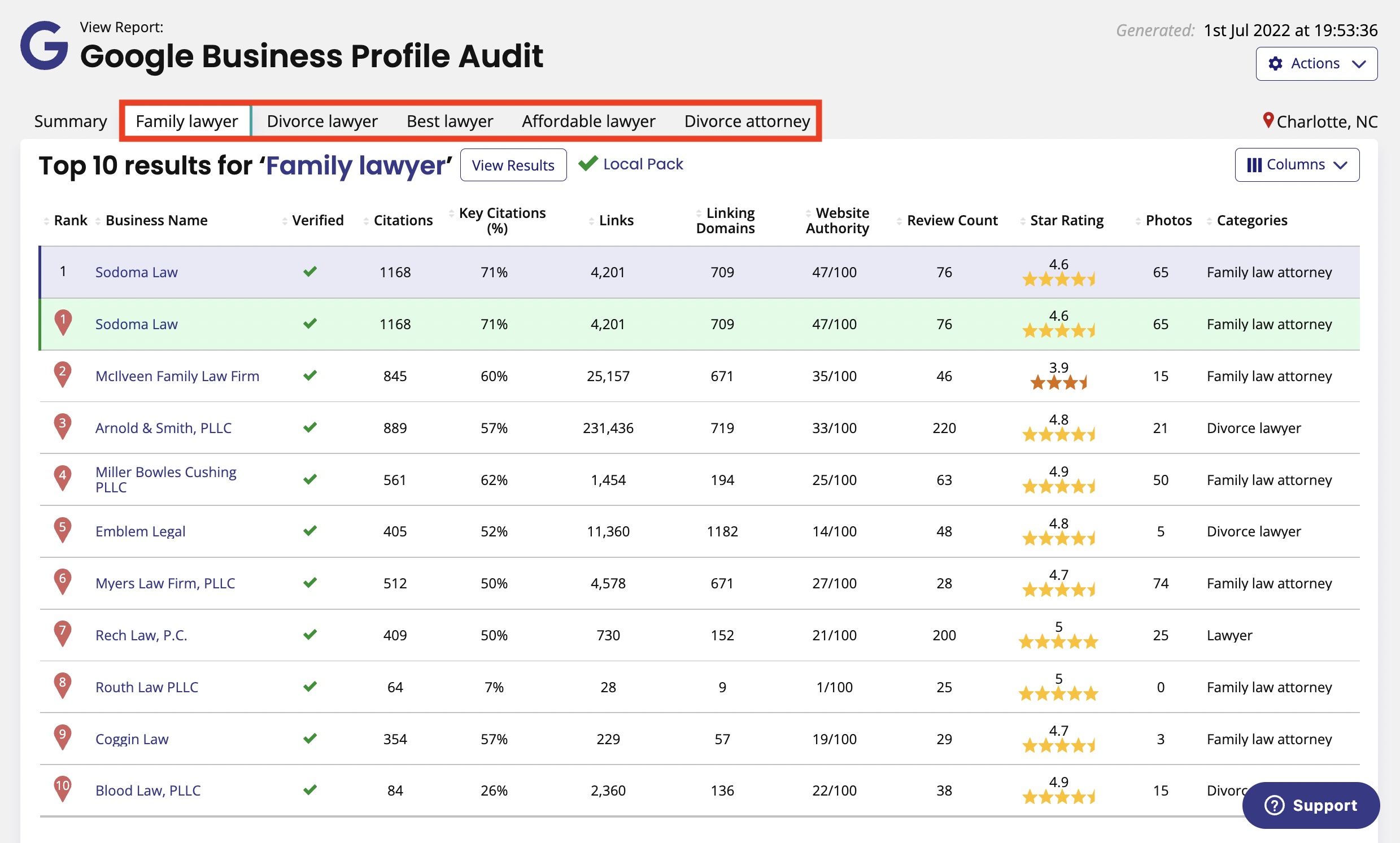 You can also edit, add or delete the keywords by clicking 'Actions' in the top right-hand corner of the report, then selecting 'Edit Report' from the dropdown menu.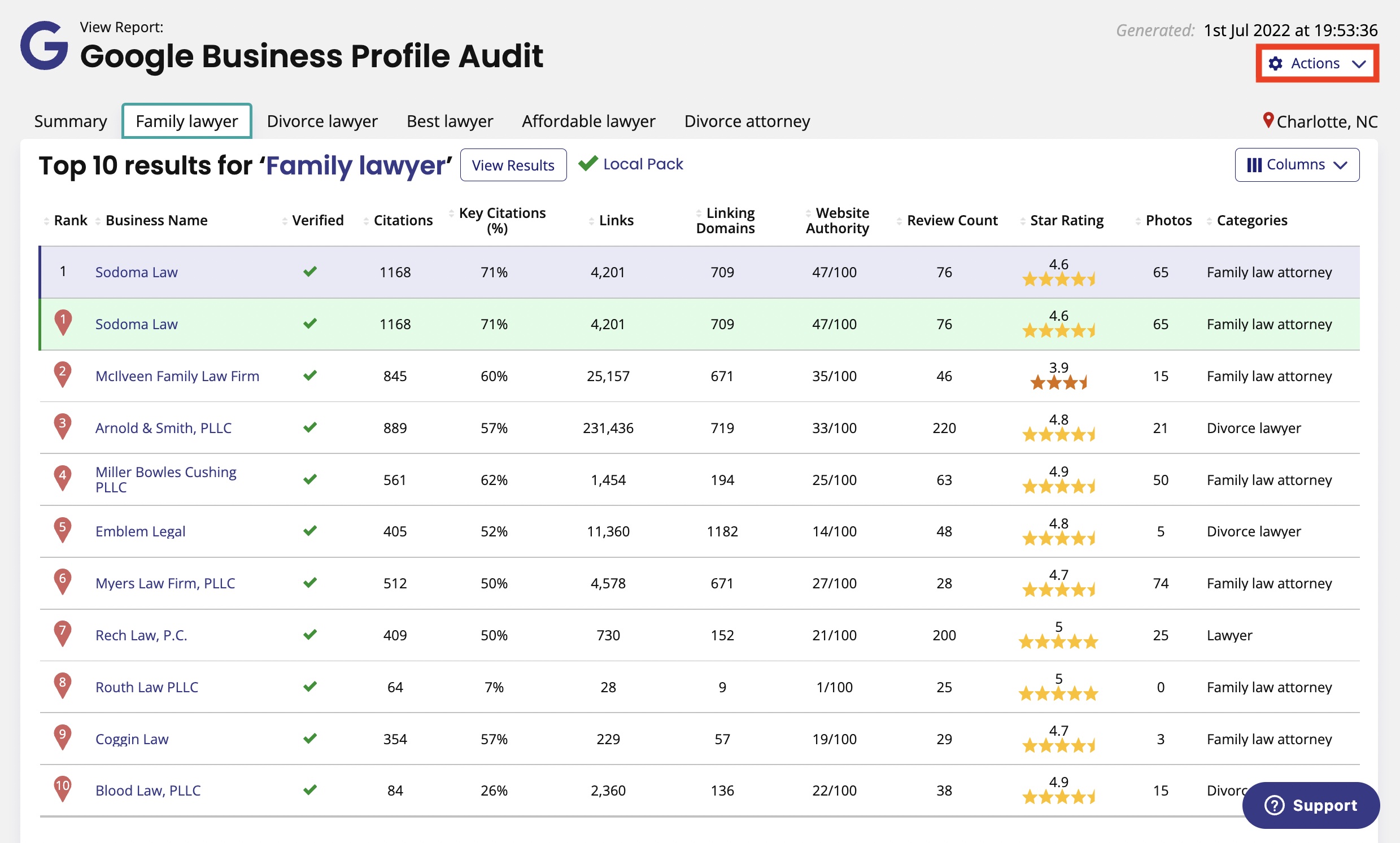 From there, you can scroll down to the section titled 'Enter your search terms', and make any desired changes. Click the green 'Update Report' button at the bottom of the page to save your changes.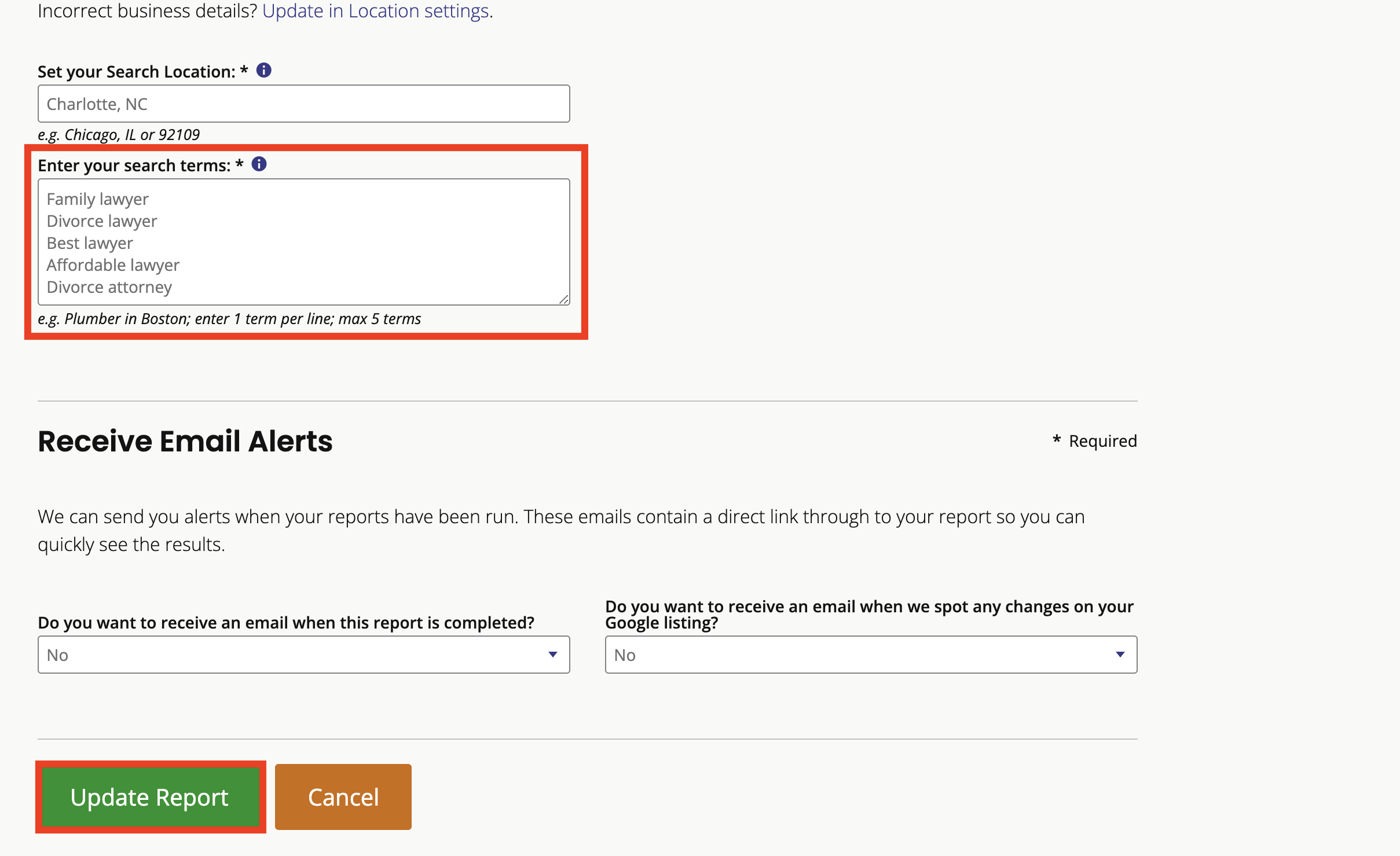 The associated businesses pulled in by the keywords and identified as 'competitors' are compiled based on the locality (for example, the same town / city), as well as the Business Category found on their corresponding Google Business Profile — an example of this is shown below: