If you haven't set up your first Client, refer to this helpful guide for assistance: How do I add or edit a client within BrightLocal?
To assign locations to a Client, simply follow these steps:
1. Click the 'Clients' tab from your 'Locations Overview' (shown below within the red box).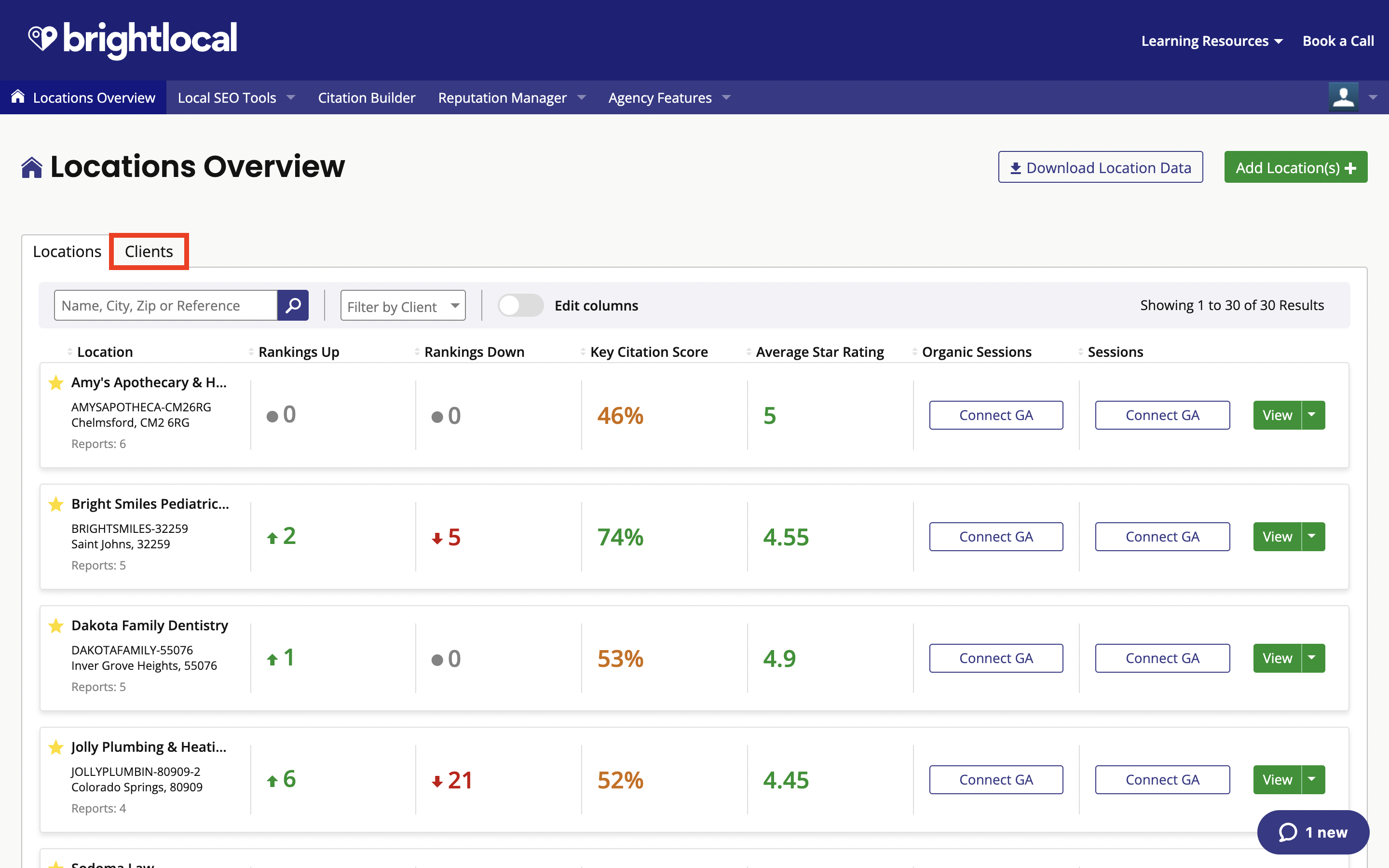 2. Click the arrow to the right of the green 'View Locations' button, then select 'Assign Location' from the dropdown.

If you have already assigned one or more Locations to this Client, they will be listed under 'Assigned Locations'. Any Locations that have not yet been assigned to this Client will be listed under 'Other Locations'.
3. Check the boxes in the 'Assign' column to select which Locations you would like to assign to this Client.
You can search for specific locations by name, city, or 'Unique Location Reference'. This is helpful if you have a large number of Locations.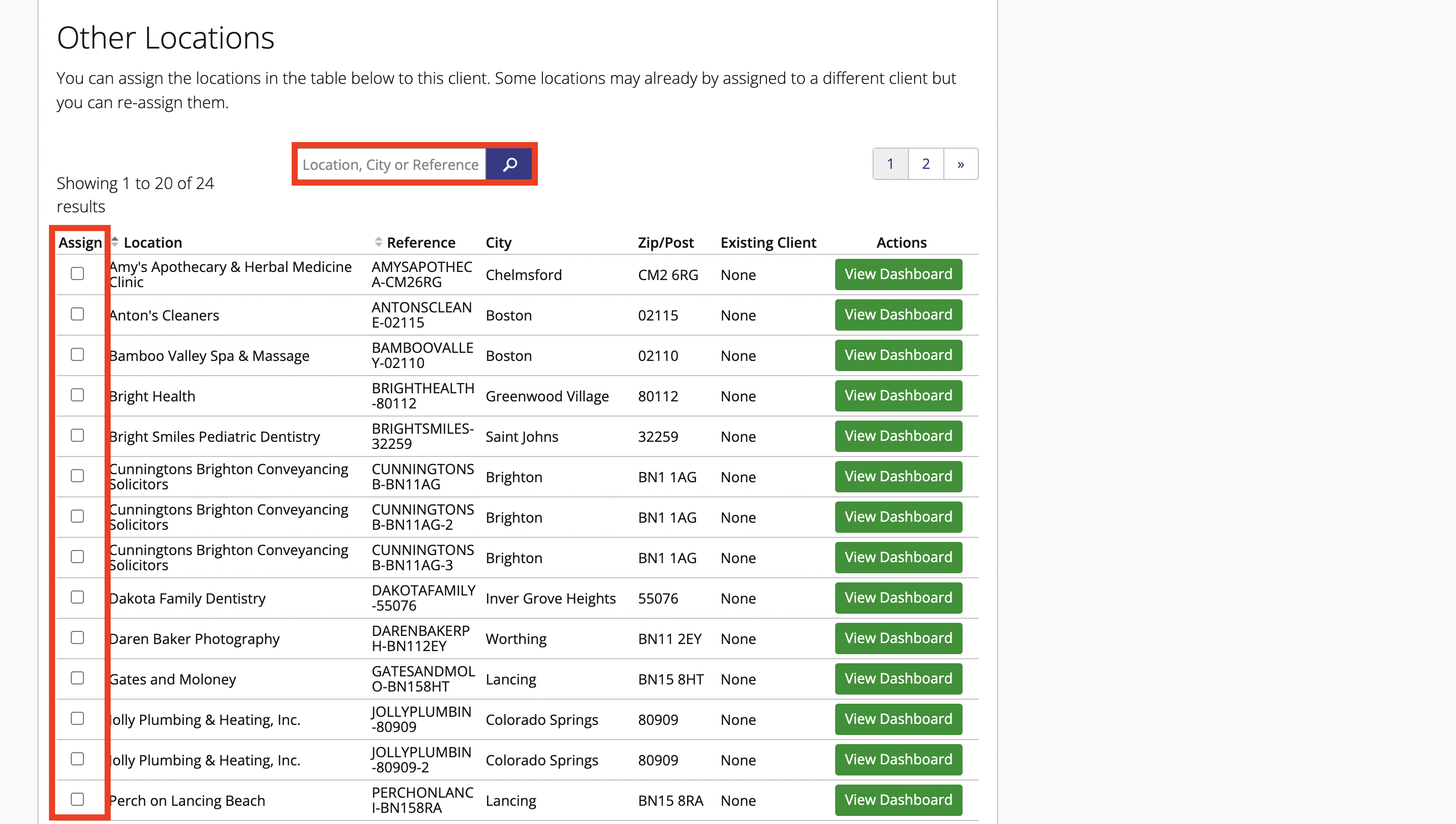 4. When you have finished selecting Locations, click the green 'Assign Locations' button at the bottom of the page to save your settings.