Here's a quick rundown of what you need to do once your citation submissions have been completed by our team.
Actions Required
As our agents complete the citation submissions that you requested in your campaign they will notify you of any actions that you need to take to help verify some of the listings. These will appear in the 'Actions Required' section at the top of your report.
Click the 'See Notes' button next to each action and a popup will appear including detailed notes and information.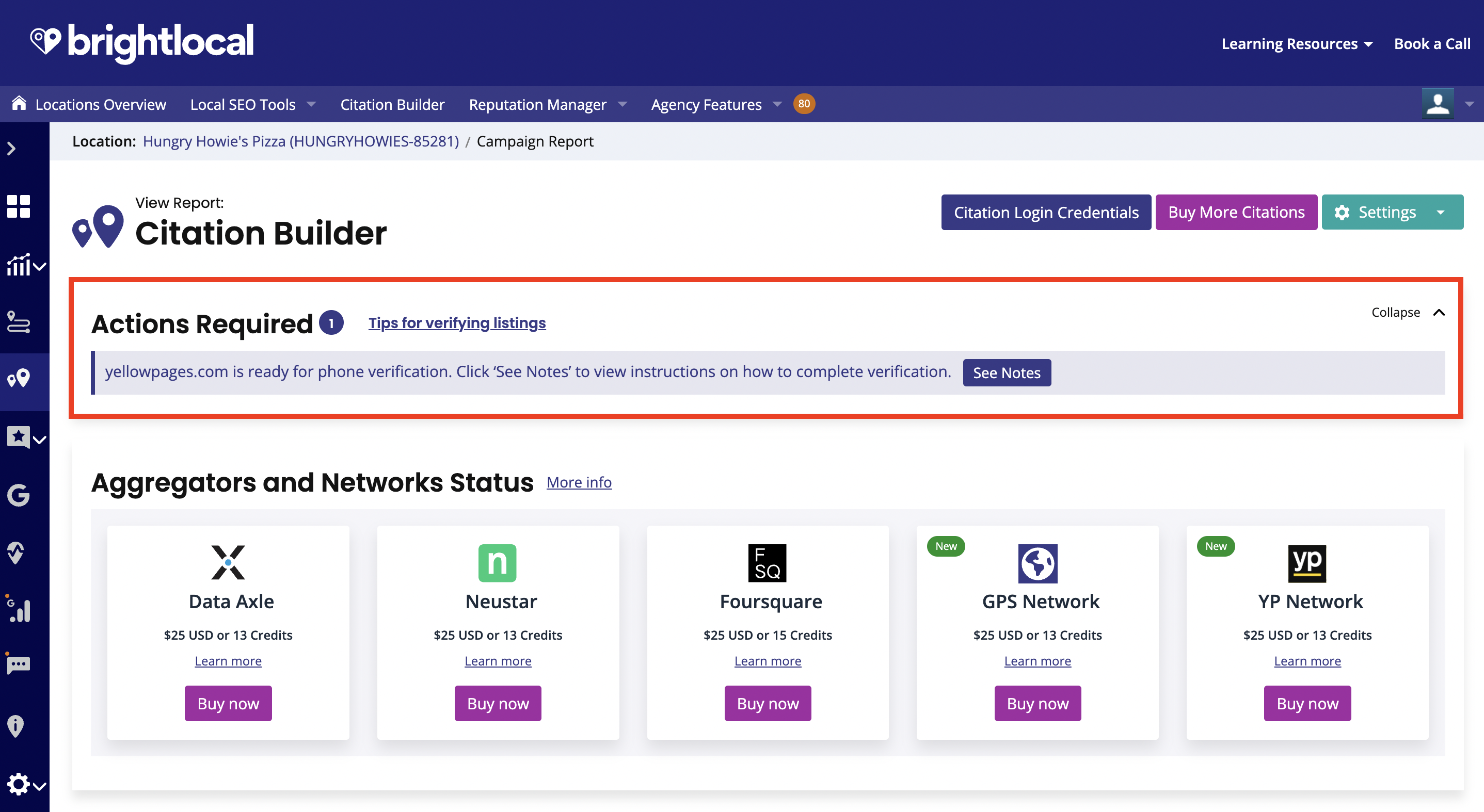 Follow the instructions in the popup, using the login credentials provided. When you have completed the action, click the 'Archive Action Alert' button at the bottom to show it's been completed.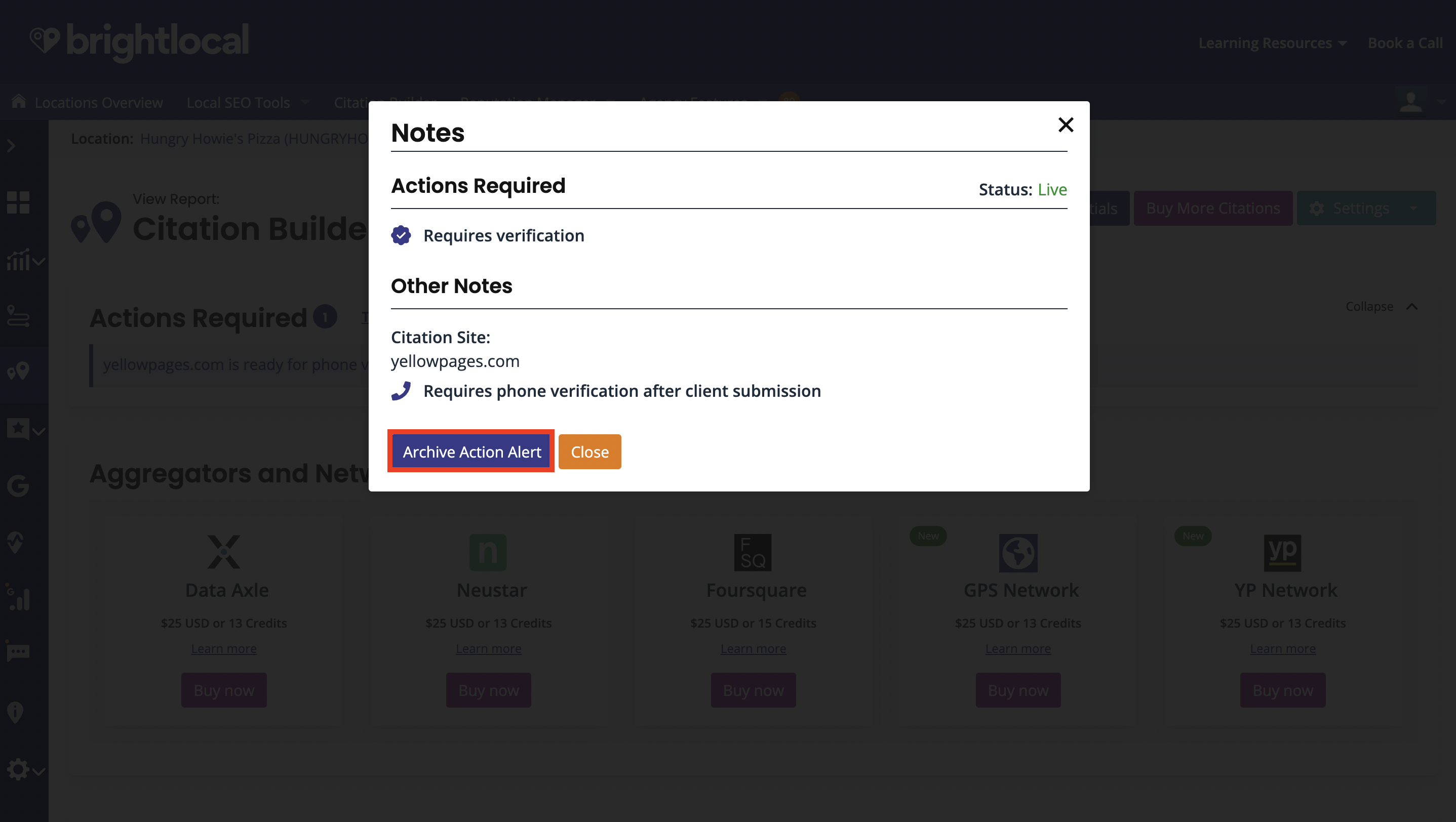 At any time, if you need to reinstate/add an alert, click on 'See Notes' next to the citation in the table.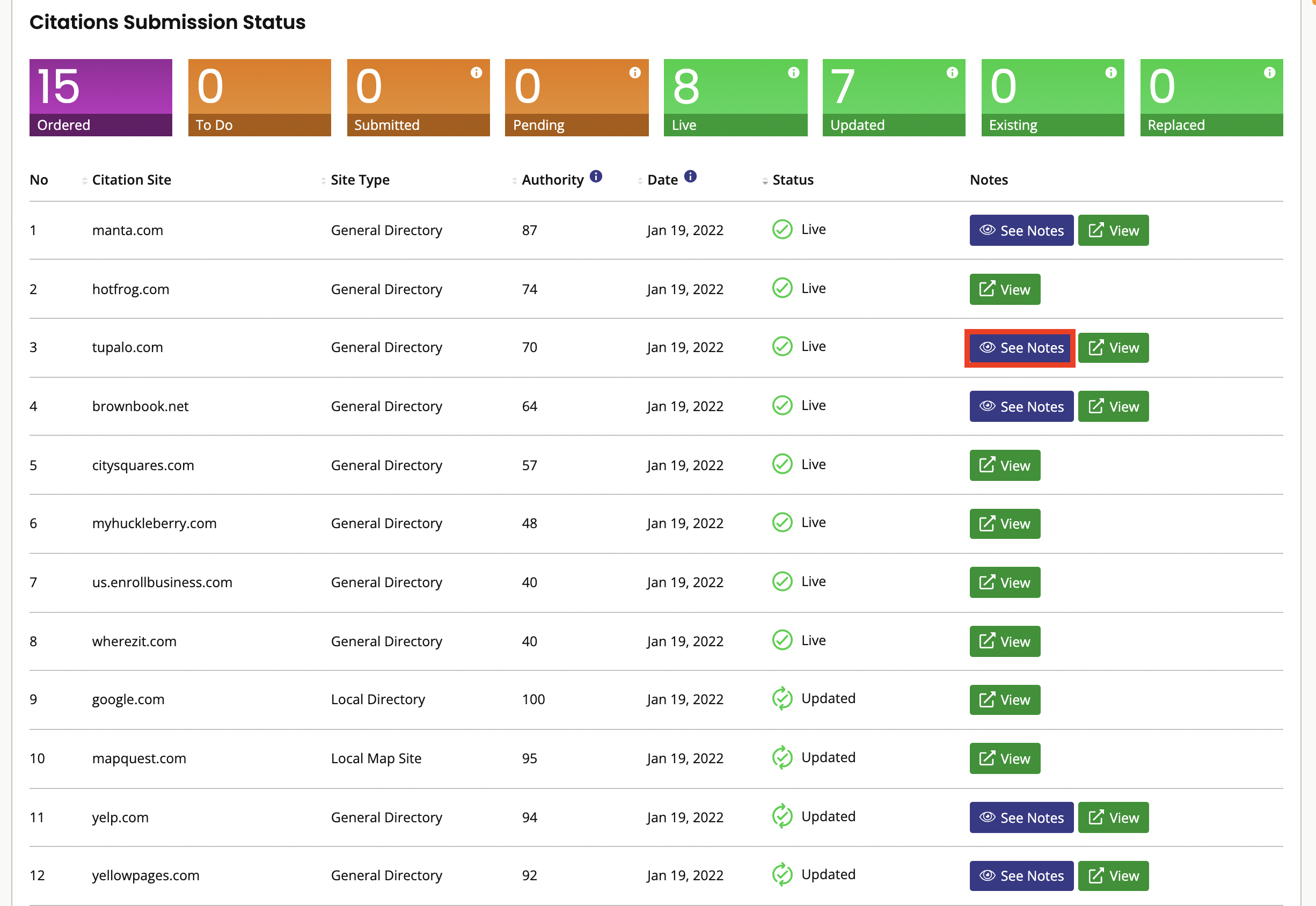 Then click 'Mark As An Alert'.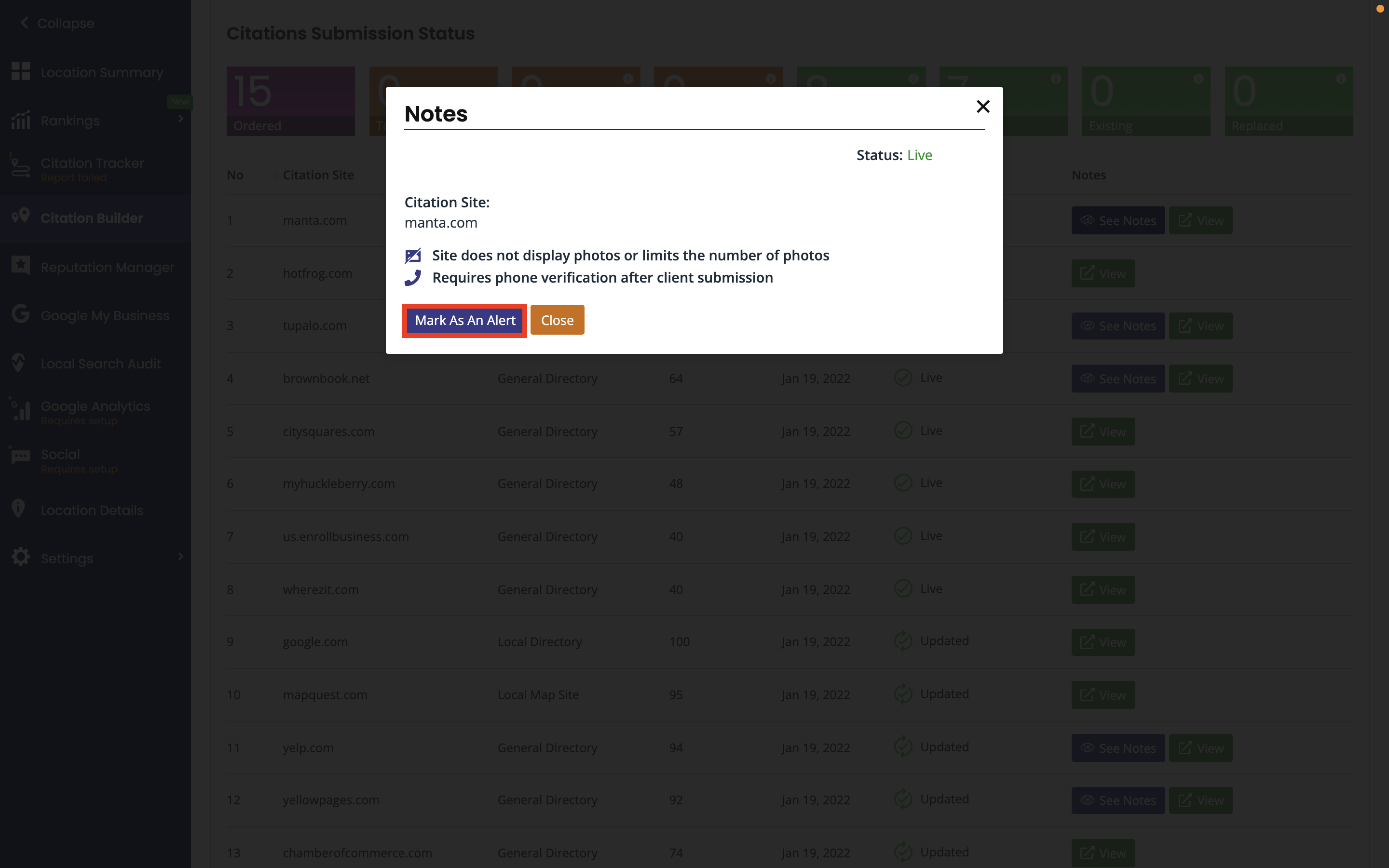 Actions Column: Add Links and See Notes
Your campaign will be marked as complete when 70% of the citations are made live or updated.
If you want to ensure that 100% of your citations are made live, you'll need to add the links to the missing citations yourself.
The 'Add Link' button in the 'Actions' column means that we have submitted the citation to the site but that the last time we checked the listing hadn't gone live yet.

If you find that the listing has gone live on the citation site, you can add a link by clicking on the 'Add Link' button, pasting the URL and hitting 'Add URL'.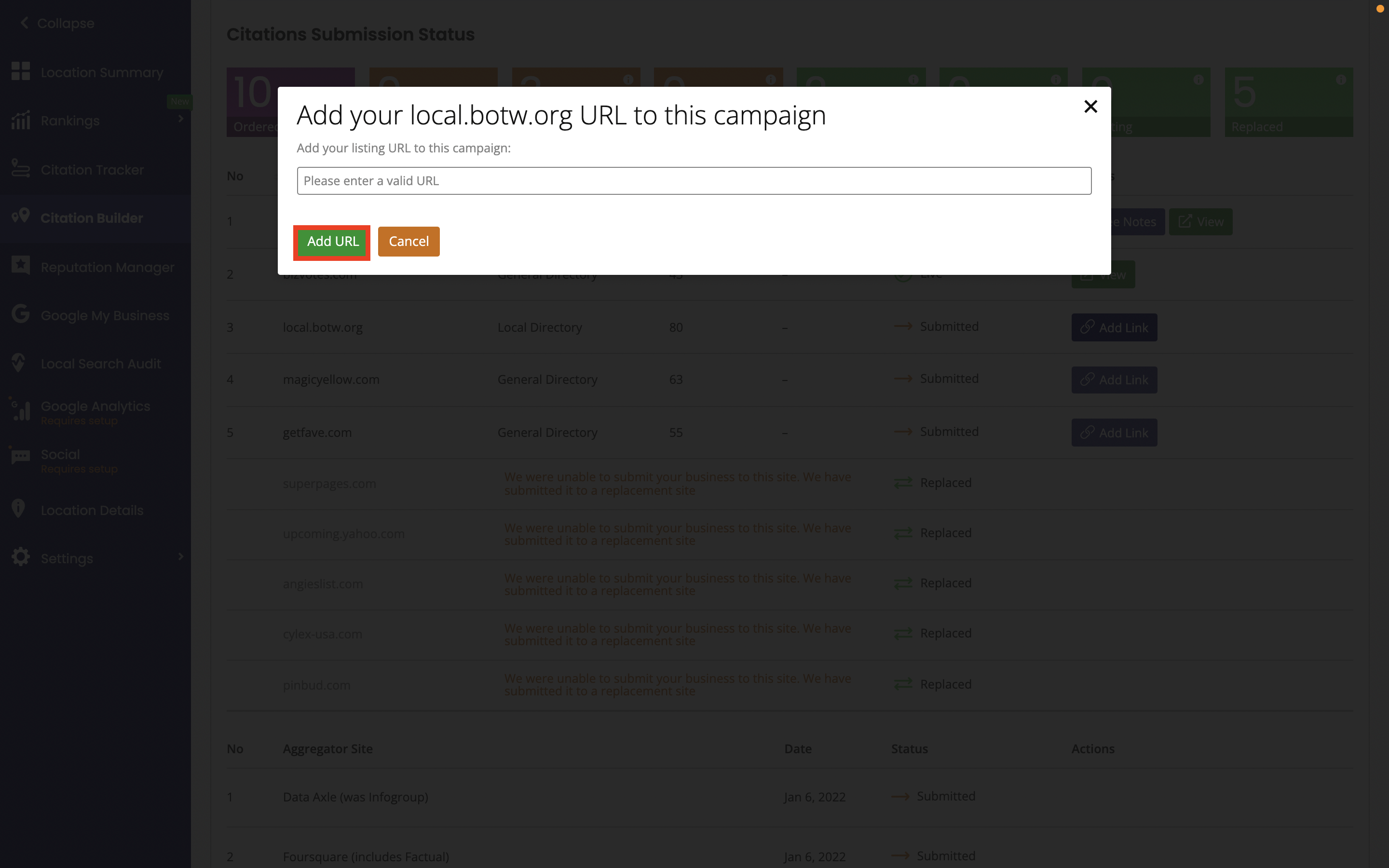 The status of the listing will automatically be updated and a 'View' button will appear which you can now click to see the listing live.
Once your campaign is complete our team will not review your report again and update it with new links, so you will need to keep checking these until all of the missing links have been added.
Our submission agents will often leave notes next to some citations to provide feedback or additional information. It's a good idea to check through all of these to make sure there's nothing that you need to do here too.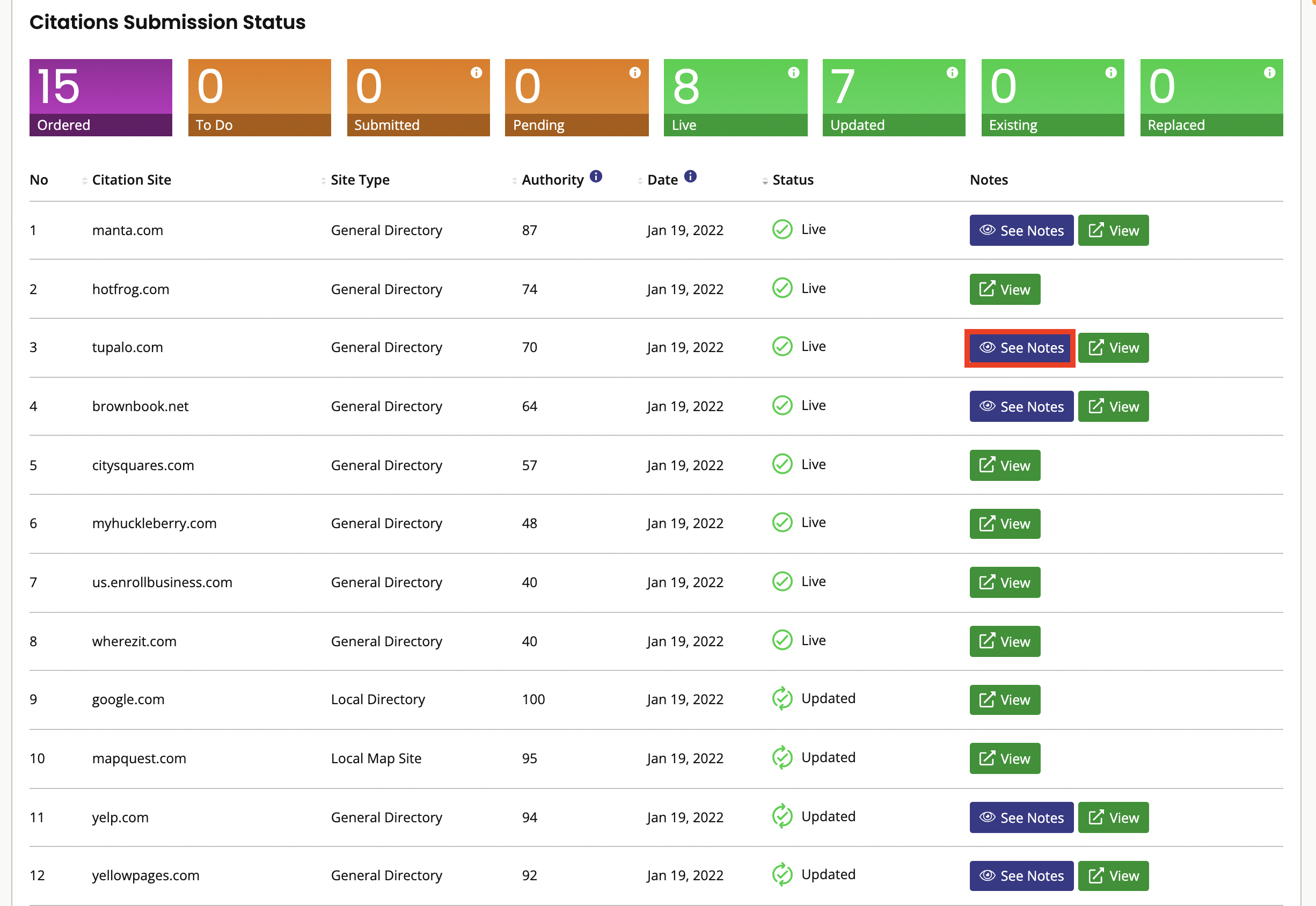 To view the notes, click on the 'See Notes' button, and a popup message will appear.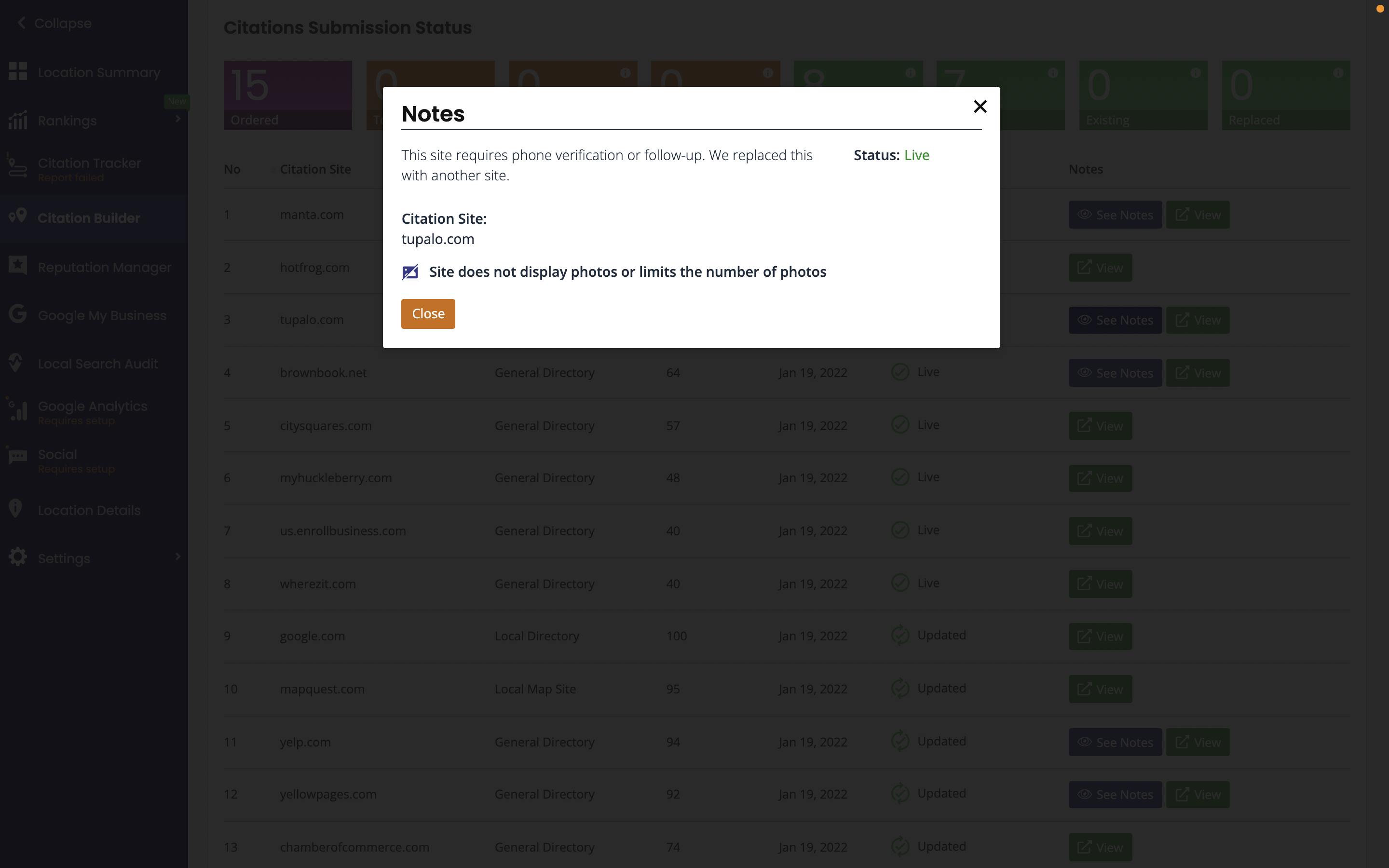 Simply follow the instructions in the notes or click the 'Give Live Feedback' button to leave feedback or to ask our team a question.