To connect Facebook the user making the connection must have 'Admin' or 'Editor' level permissions for this page. If the user who makes the connection has their permissions changed, or removed at any time, the connection will be broken.
Start by logging in to BrightLocal and going to the 'Locations Overview' dashboard.
Find the Location you want to connect and click 'View'.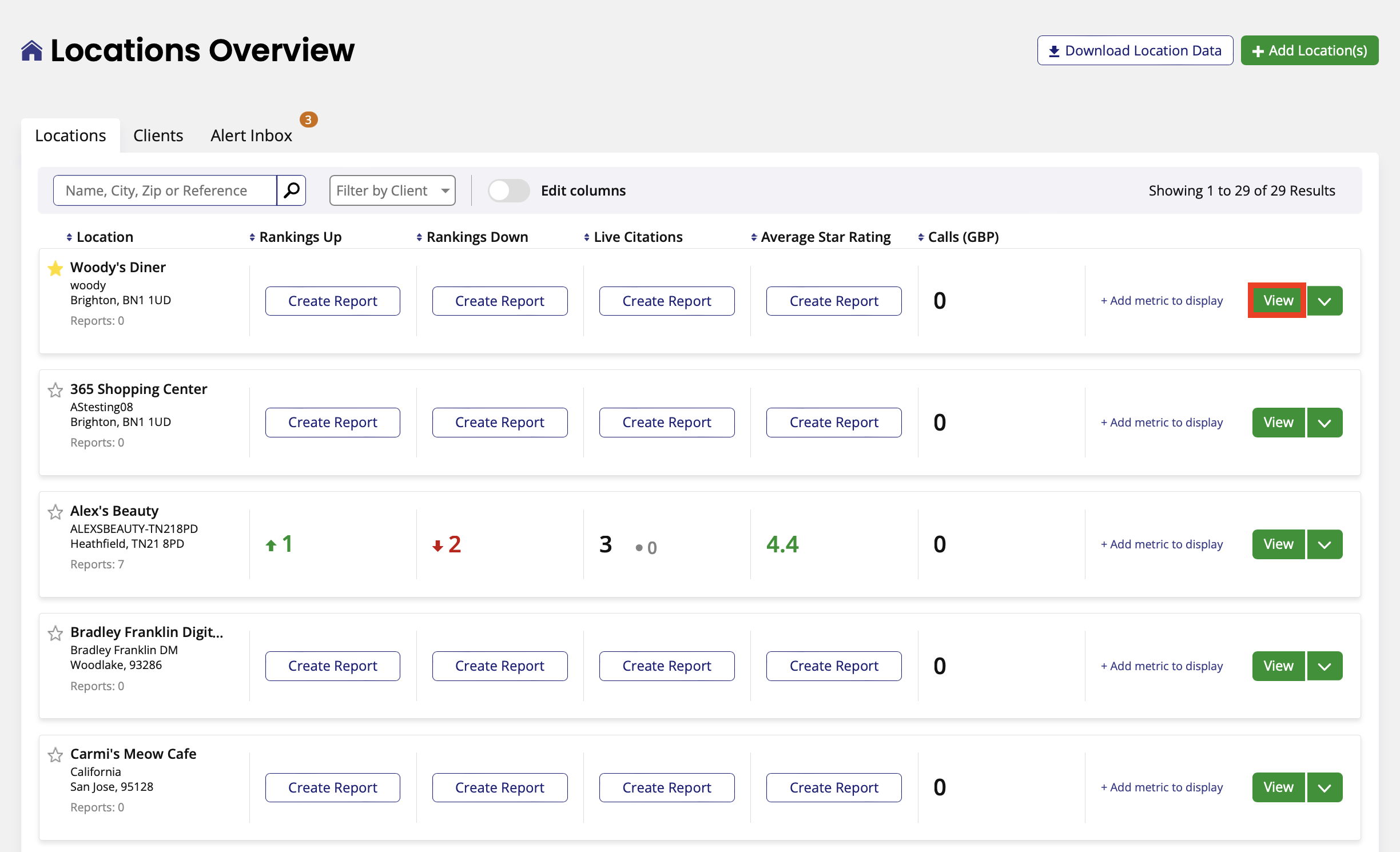 On the next page, click 'Location Manager' and then 'Connections' from the dropdown.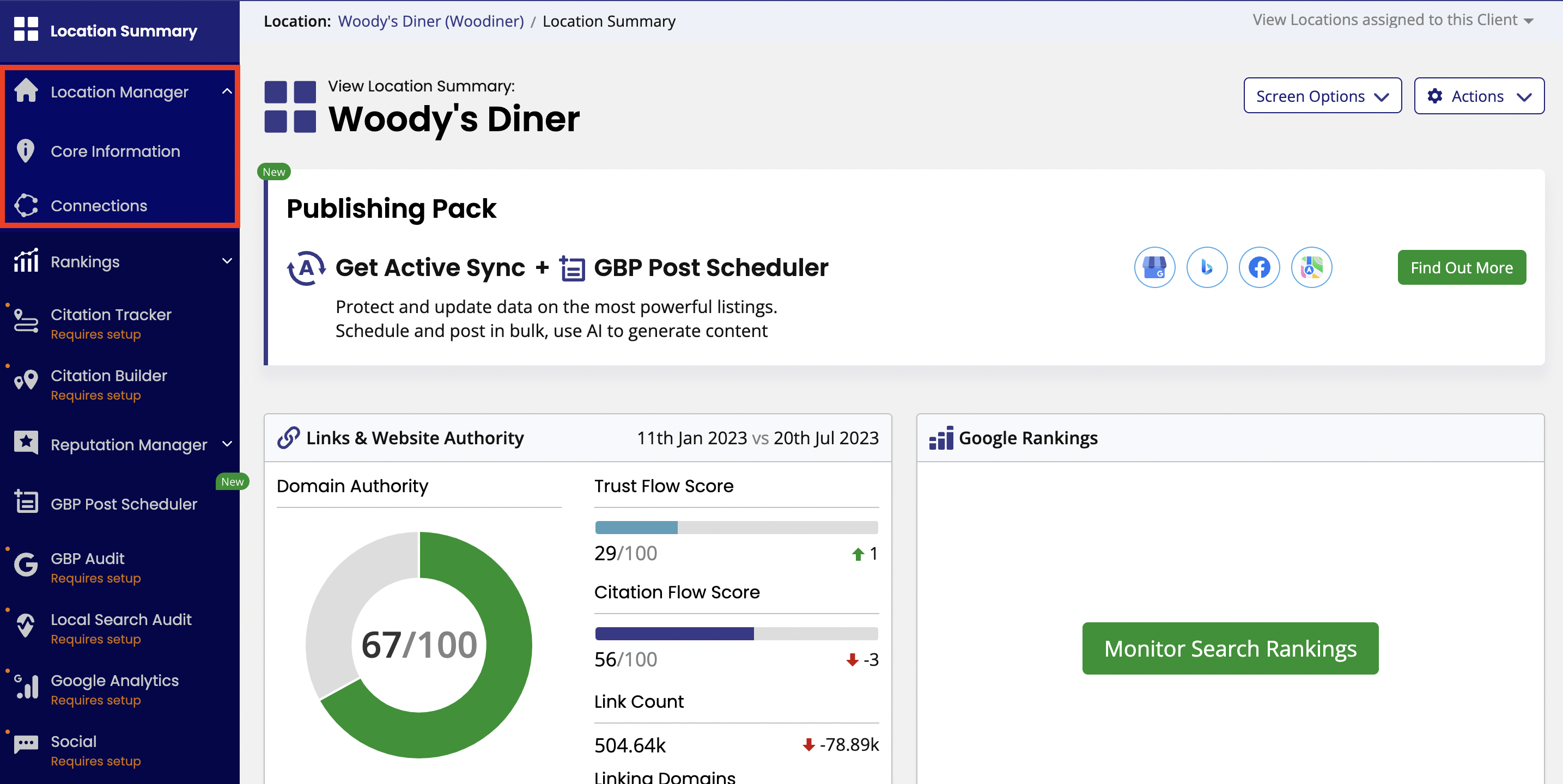 Click the 'Connect' button in the Facebook card.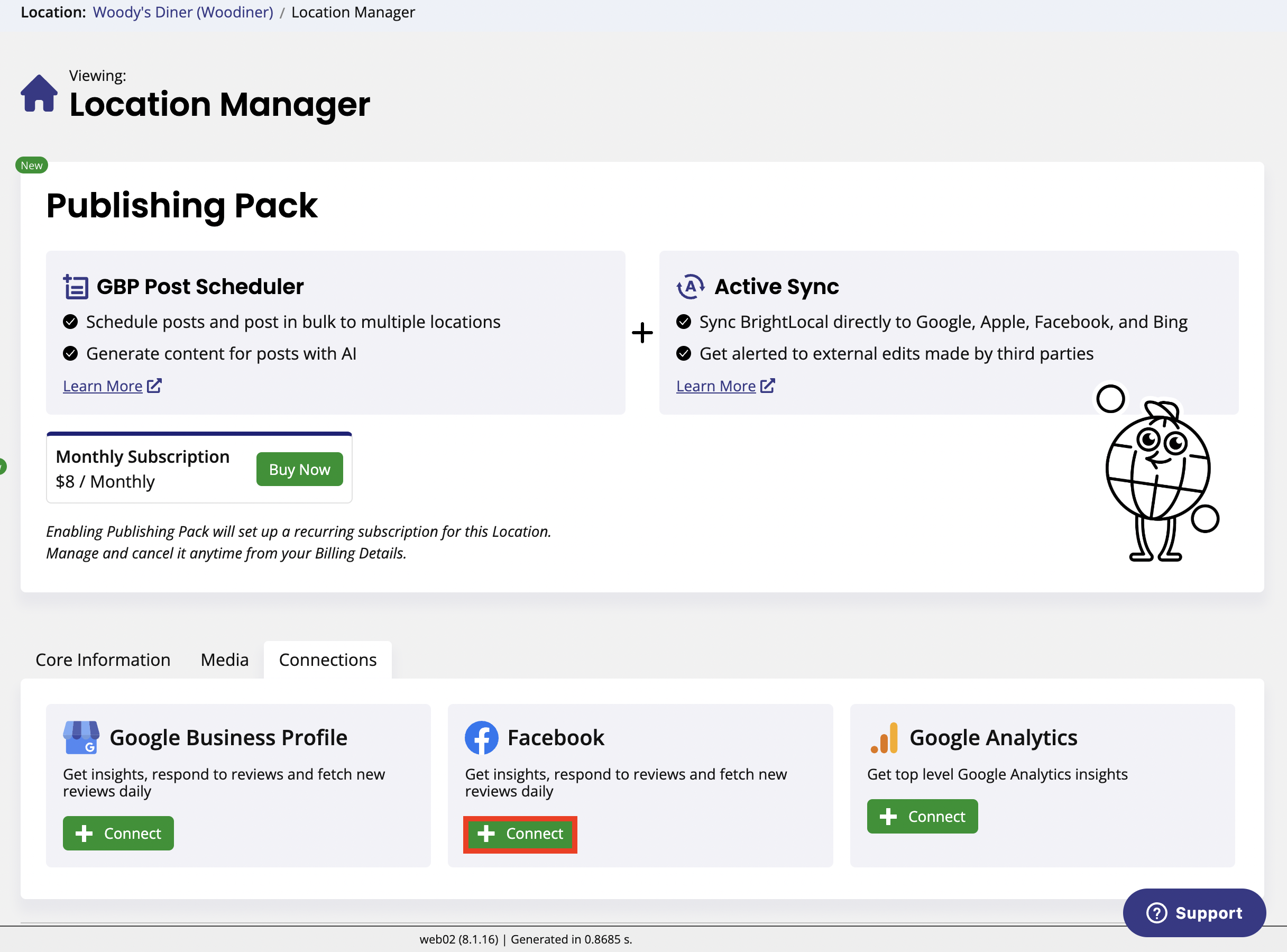 Log in to Facebook, this should only take a few seconds.
Facebook authorization will open in a new tab, click 'Continue as .....'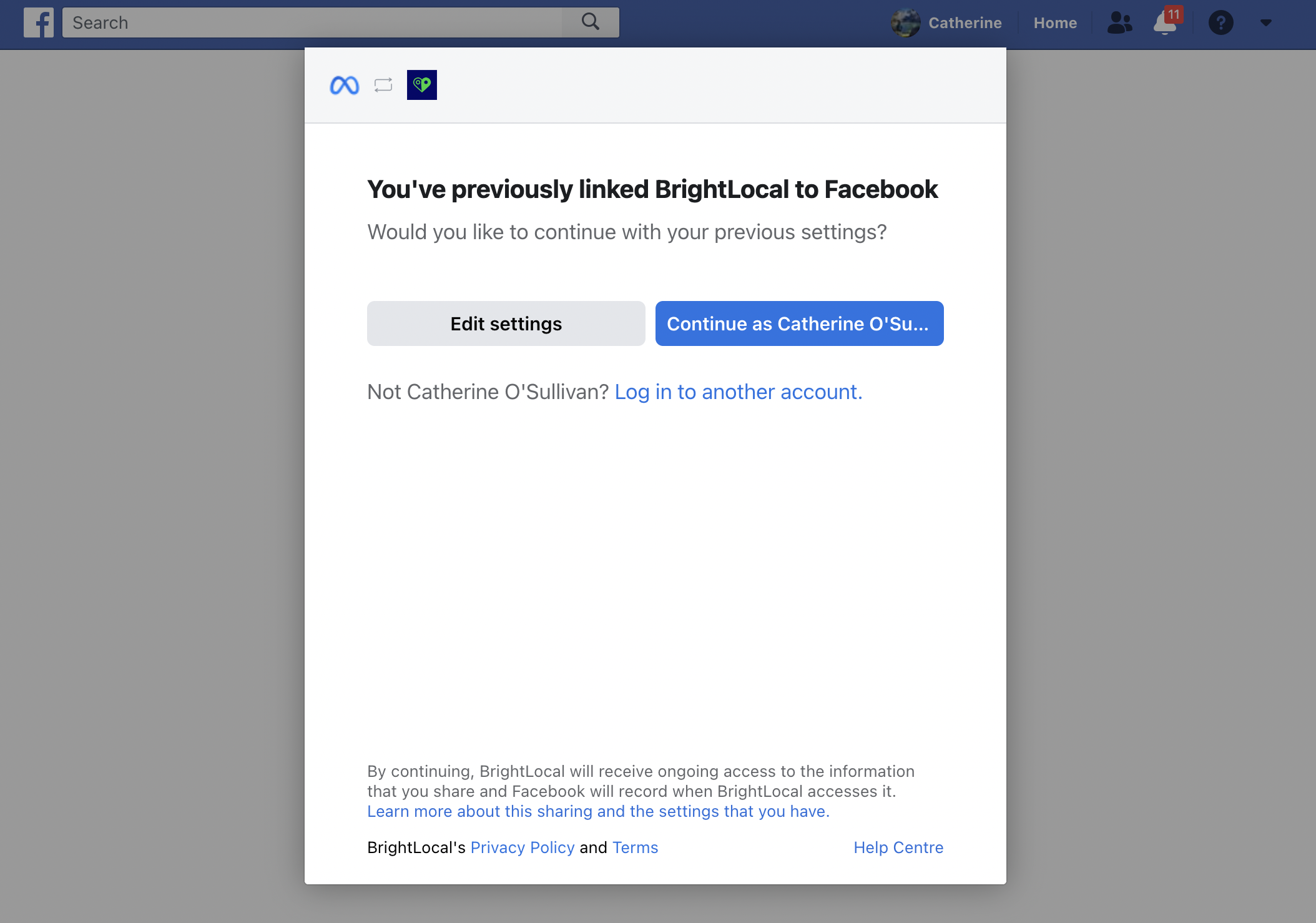 You'll now see all the Facebook business pages that you manage. The address will be shown in the right hand column. Select which page to connect to BrightLocal.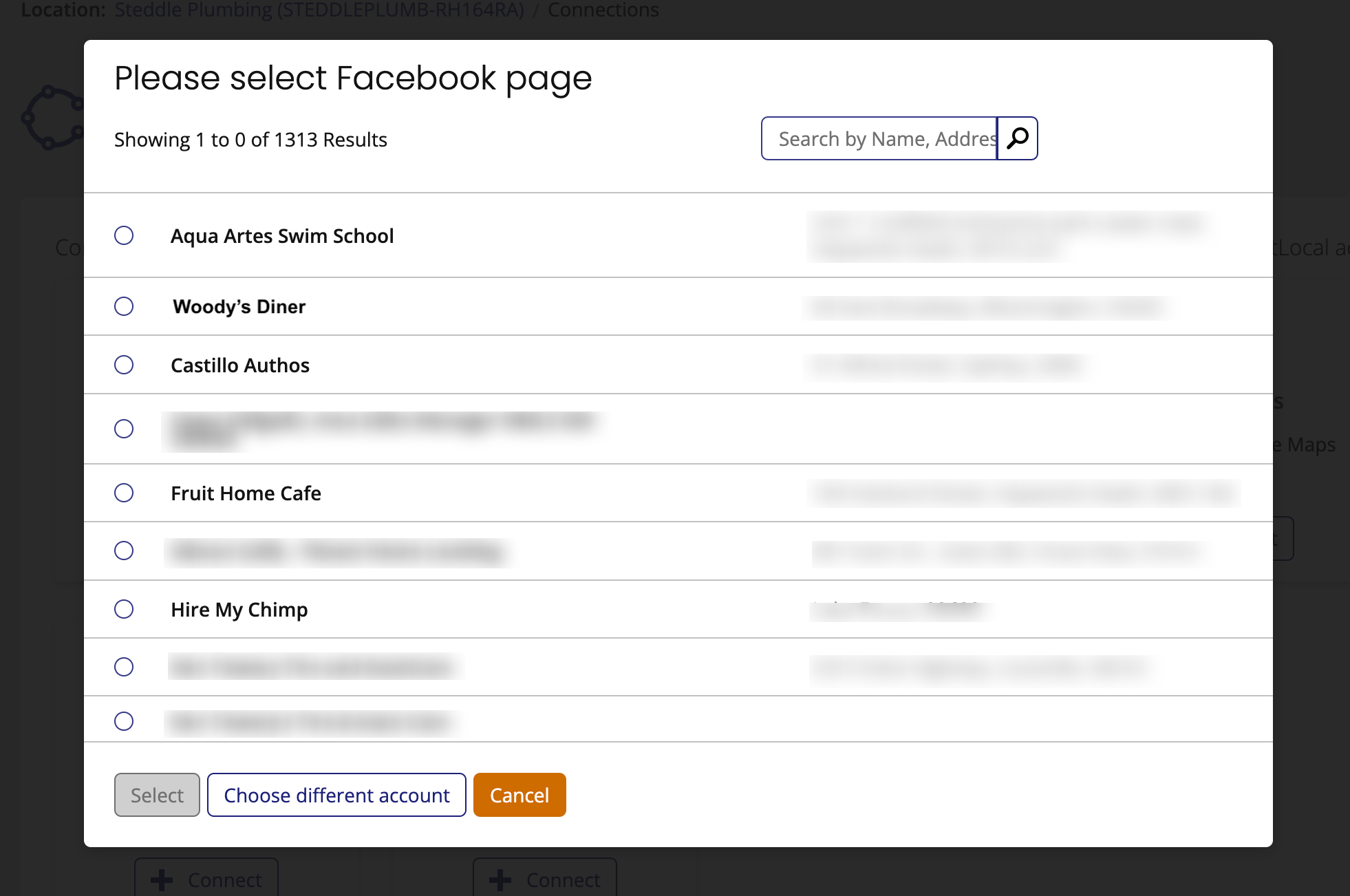 You'll now see a confirmation popup, check that this is the correct page and click 'Continue'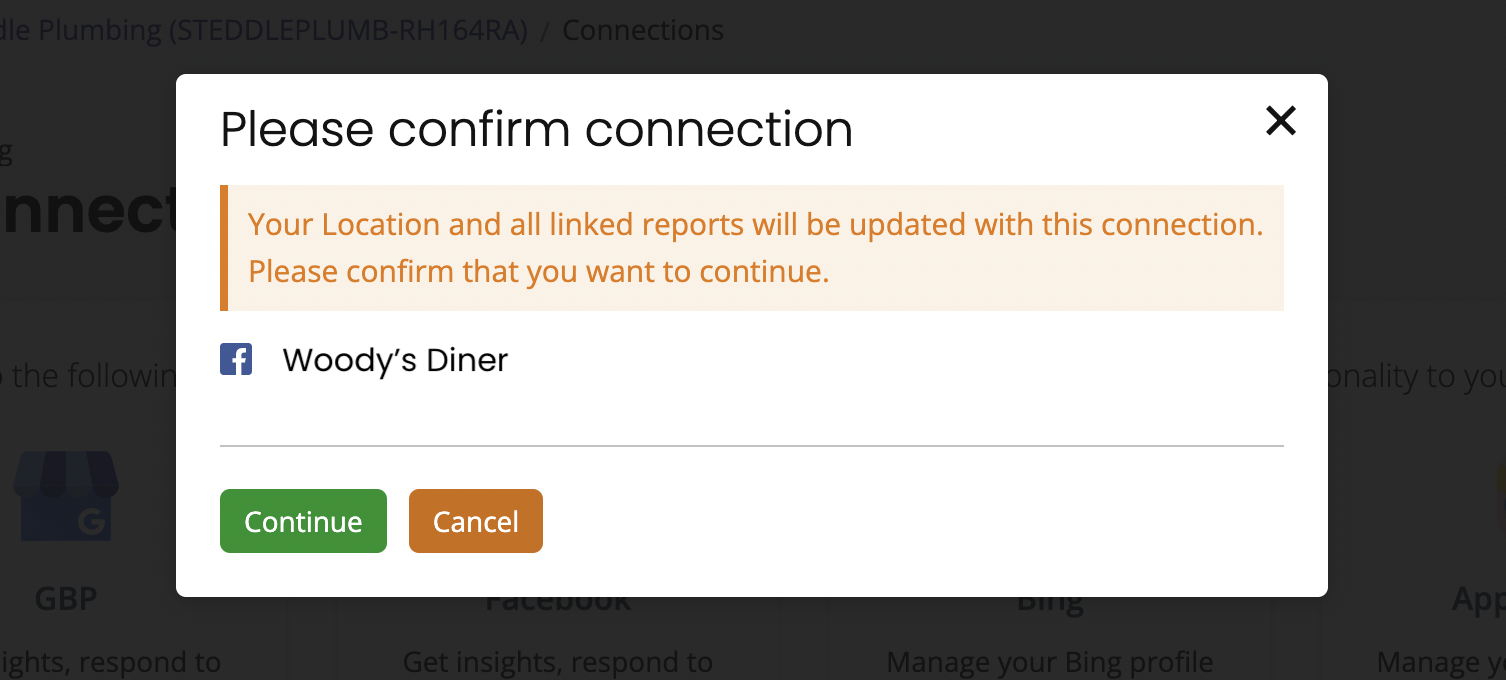 Once connected, the Facebook card will have a disconnect button beneath it.
To disconnect simply click this button and confirm the removal.