Managing your Google Business Profile is about to become a whole lot easier and more efficient with our latest creation: GBP Post Scheduler.
This tool is a true game-changer when it comes to scaling up your Google Posts. It offers effortless scheduling, multi-location distribution, and AI content generation.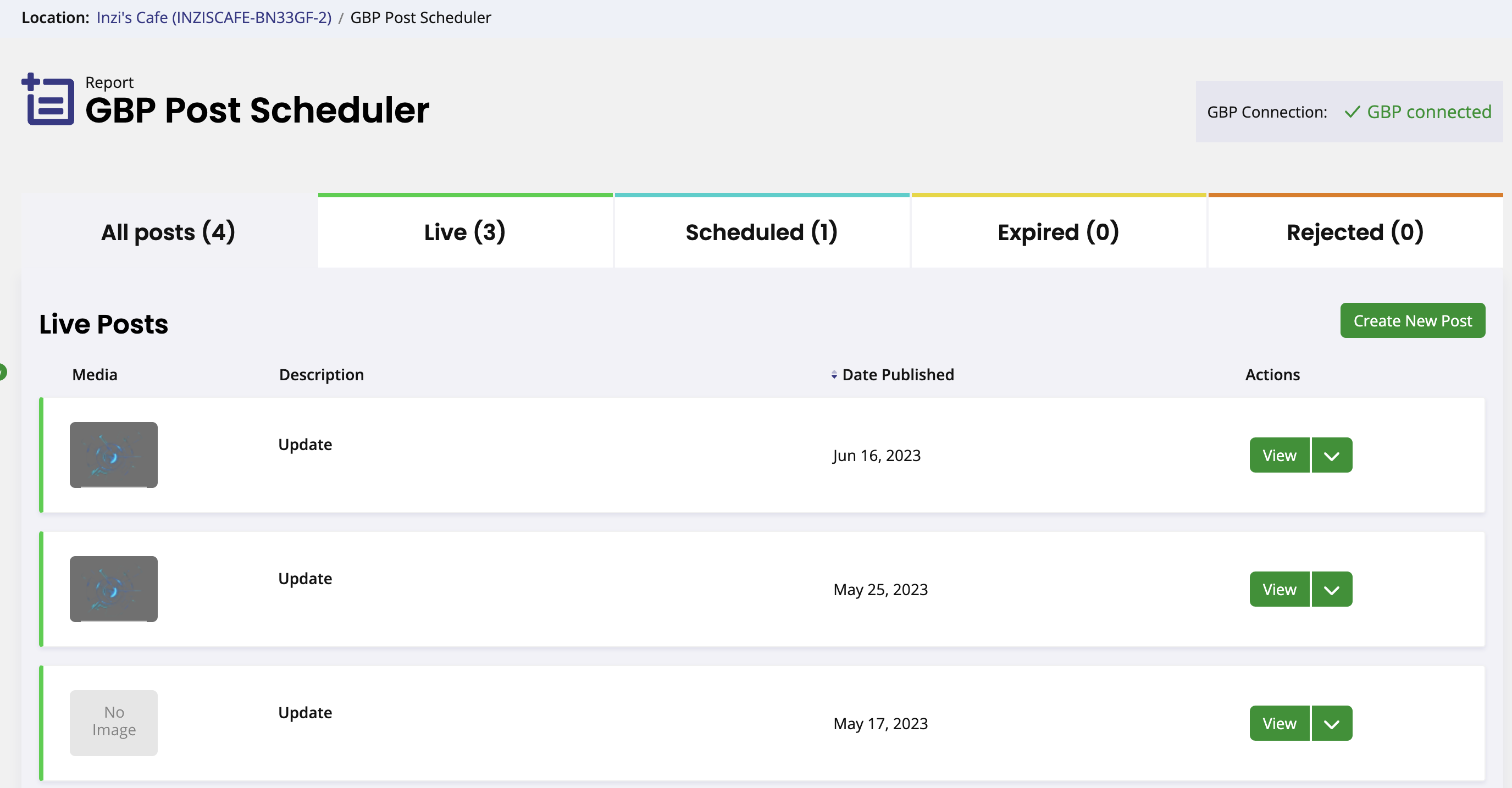 Effortless Scheduling
Save time and ensure your profile is always full of engaging content with scheduling. No more manual posting every few days or last-minute rushes. Updates, offers, events—whatever you need to let customers know about—GBP Post Scheduler will have you covered.
You can schedule each post to go out at the exact right time and set the relevant expiry dates to ensure a consistent stream of content for potential customers to engage with.
You'll get full visibility of what's live, what's scheduled, and what's expired from a single dashboard. It's as easy as setting it and forgetting it! But if you need to make changes, then it's just a case of editing anything that's already scheduled or deleting anything that's live.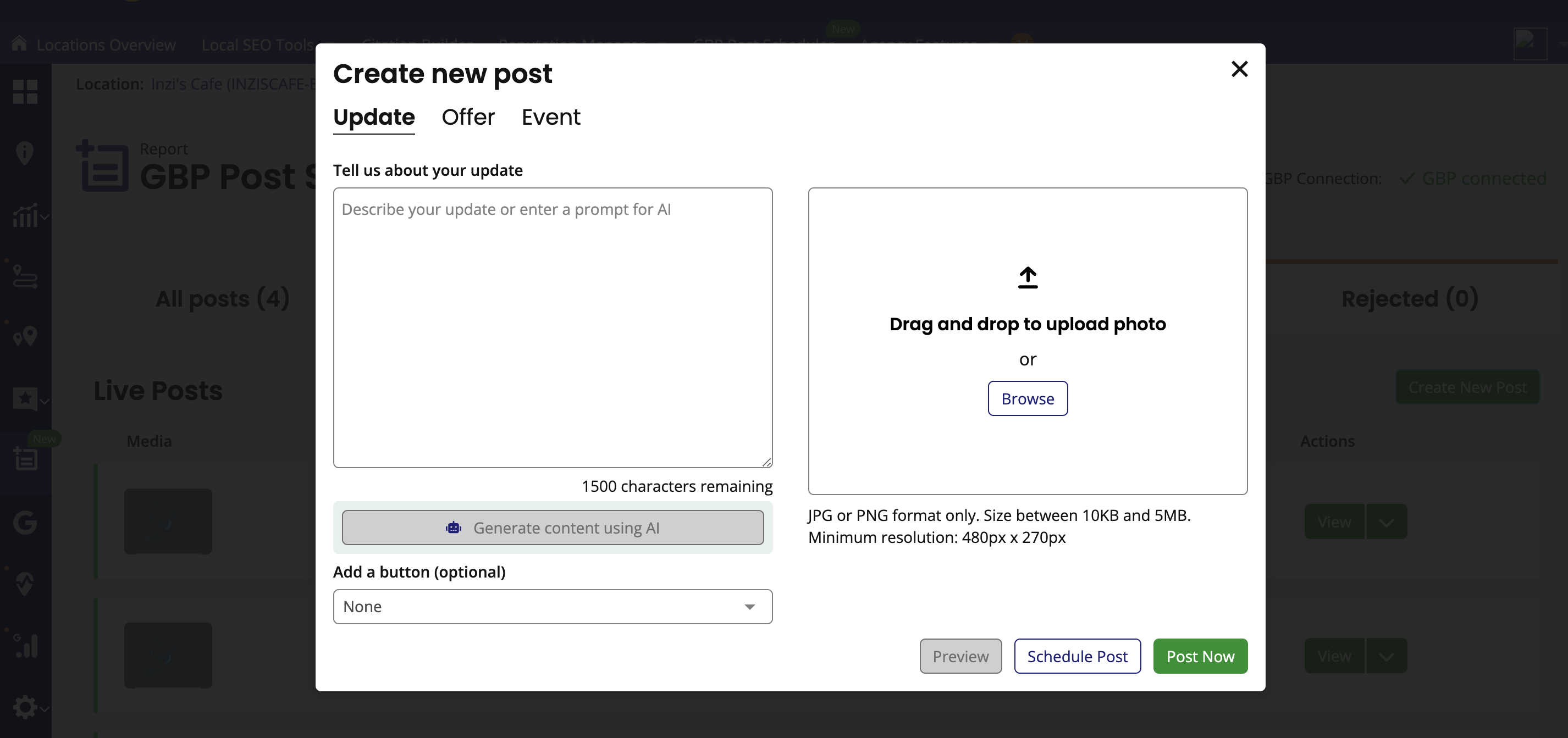 Multi-location Distribution
If you're working with a multi-location brand, there could be instances where you need to push the latest national promotions to every location at once. Rather than have to do this one Location at a time, you can publish a post to multiple locations simultaneously, saving you potentially hours of tedium. Ensuring consistent content across your entire network of locations (or just a select few) in just a few clicks.
AI-Powered Content Generation
Say goodbye to writer's block with our AI-powered content generation. Our integration with GPT ensures that you always have engaging and captivating content at your fingertips.
Simply add a description of the message you want to put out, and in seconds, our AI writing assistant will give you content ideas to run with and optimize.
New to GBP Posts? Not sure what they are or how to use them? Check out our Learning Hub which tells you what they are, how they work, and how to measure their effectiveness.
Find out how much GBP Post Scheduler costs and how to purchase it