To create or edit a white-label report, log into your BrightLocal account and select "White Label Profiles" from the drop-down menu at the top right-hand corner of the screen.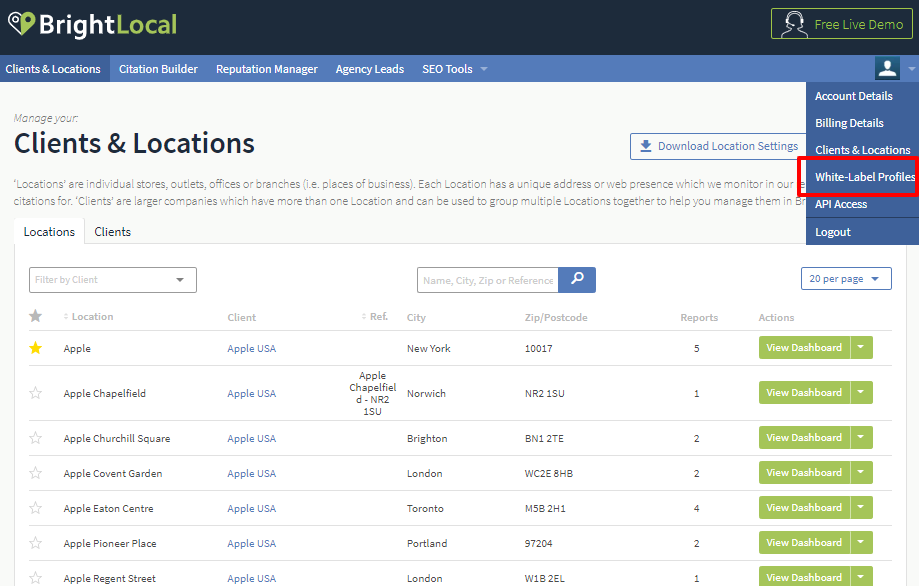 Click the 'Edit Profile' button to edit an existing white-label profile, or click the 'Add White-Label Profile' button to create a new profile.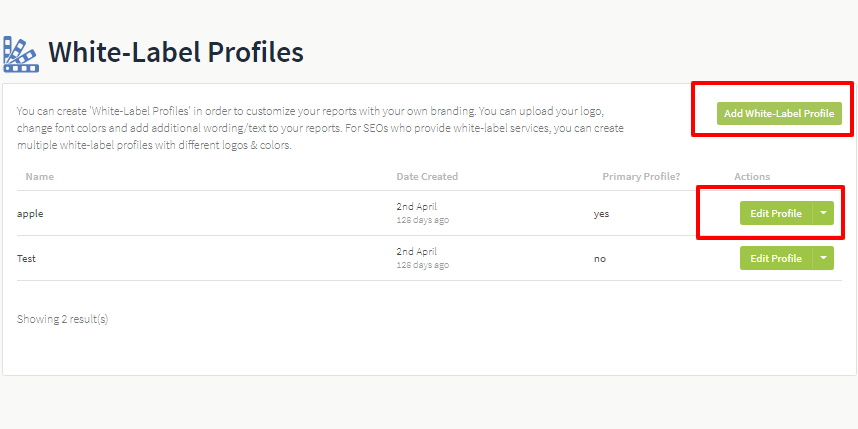 General Settings
You'll be taken to the General Settings page to update/create your white-label profile.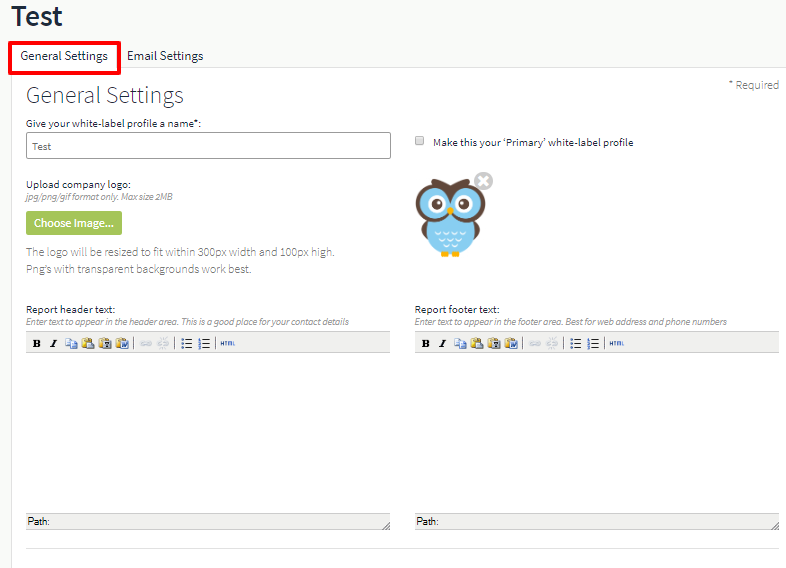 Here you can name the white-label profile, chose whether it's your primary white-label profile, upload an image/logo, and add a text for the header and footer.
Next, you can choose a theme. We have 4 options available and if none quite match what you need we recommend using the 'Minimal' theme.
Update/Save your white-label profile by clicking the green button at the bottom of the page.


Email Settings
Ther Email Settings tab is where you can set up the emails for all reports that use this white-label profile. You can customize where the logo sits, the email signature, and the email footer.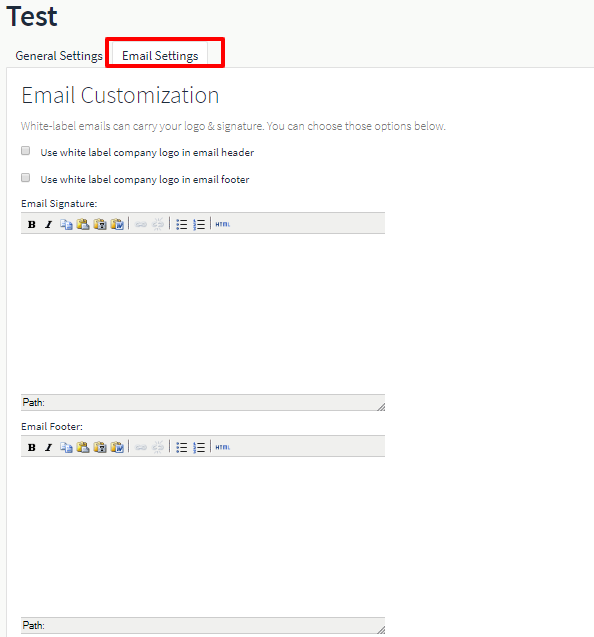 You can also configure it so that the white-labeled emails appear to have been sent from you rather than from 'local-marketing-reports.com'.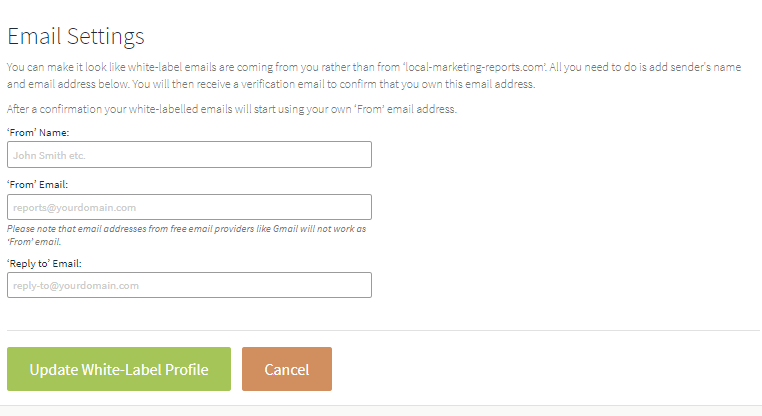 To save the settings, click the green button at the bottom of the page and you are all set.
To find out how to apply a white-label profile to a report, please read this guide.