Although you cannot delete modules, you can stop them from appearing on the Location Summary page.
To select the modules you would like to hide, click 'Screen Options' at the top right of the Location Summary page (shown below in the red box).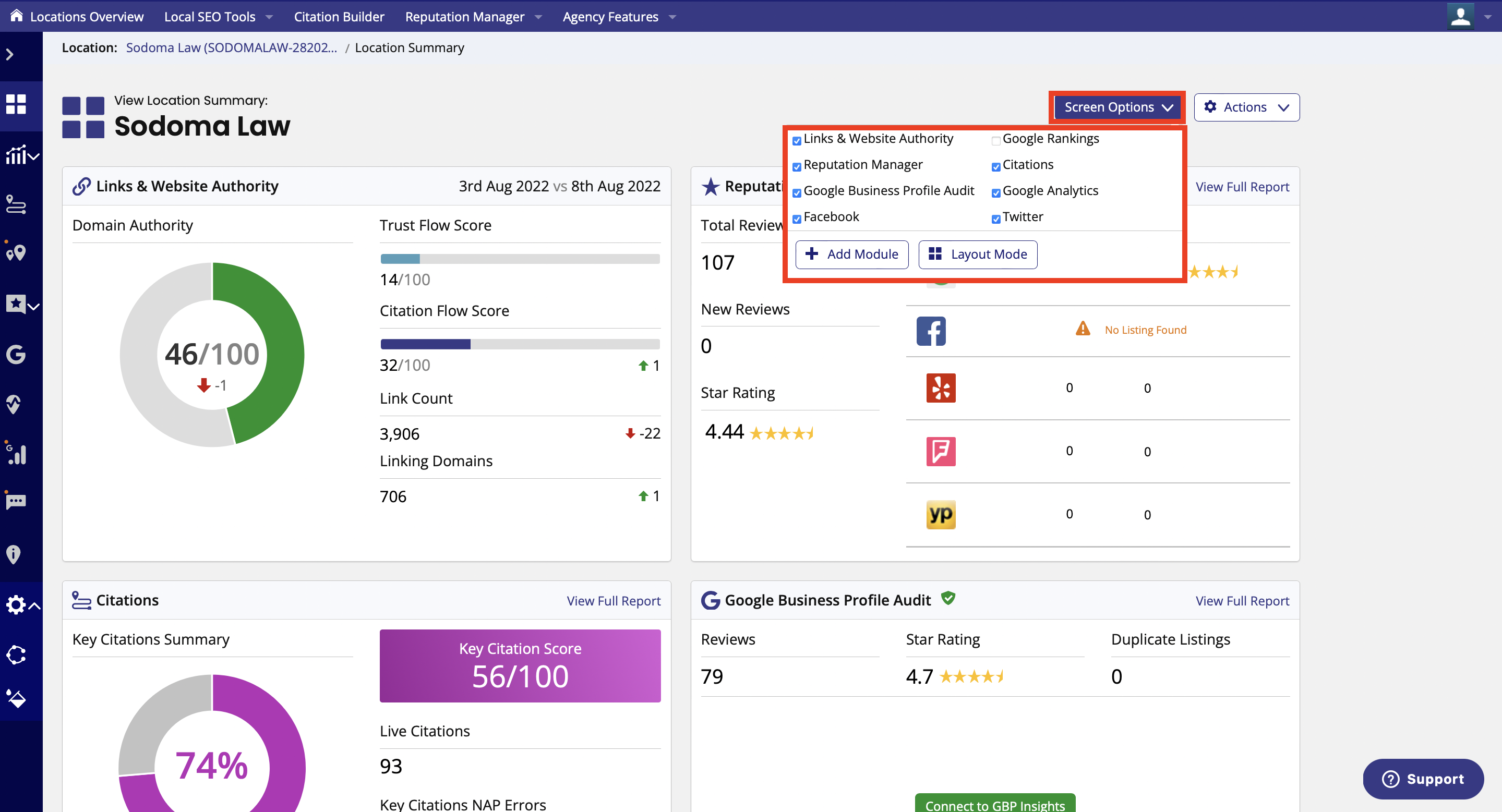 Untick any modules that you do not want to display.
The Location Summary will instantly be updated as you tick / untick the modules.