If the Location Summary isn't being shown on the External Location Dashboard, check your Location Settings by clicking 'Settings' then 'White-label Settings' in the left-hand sidebar.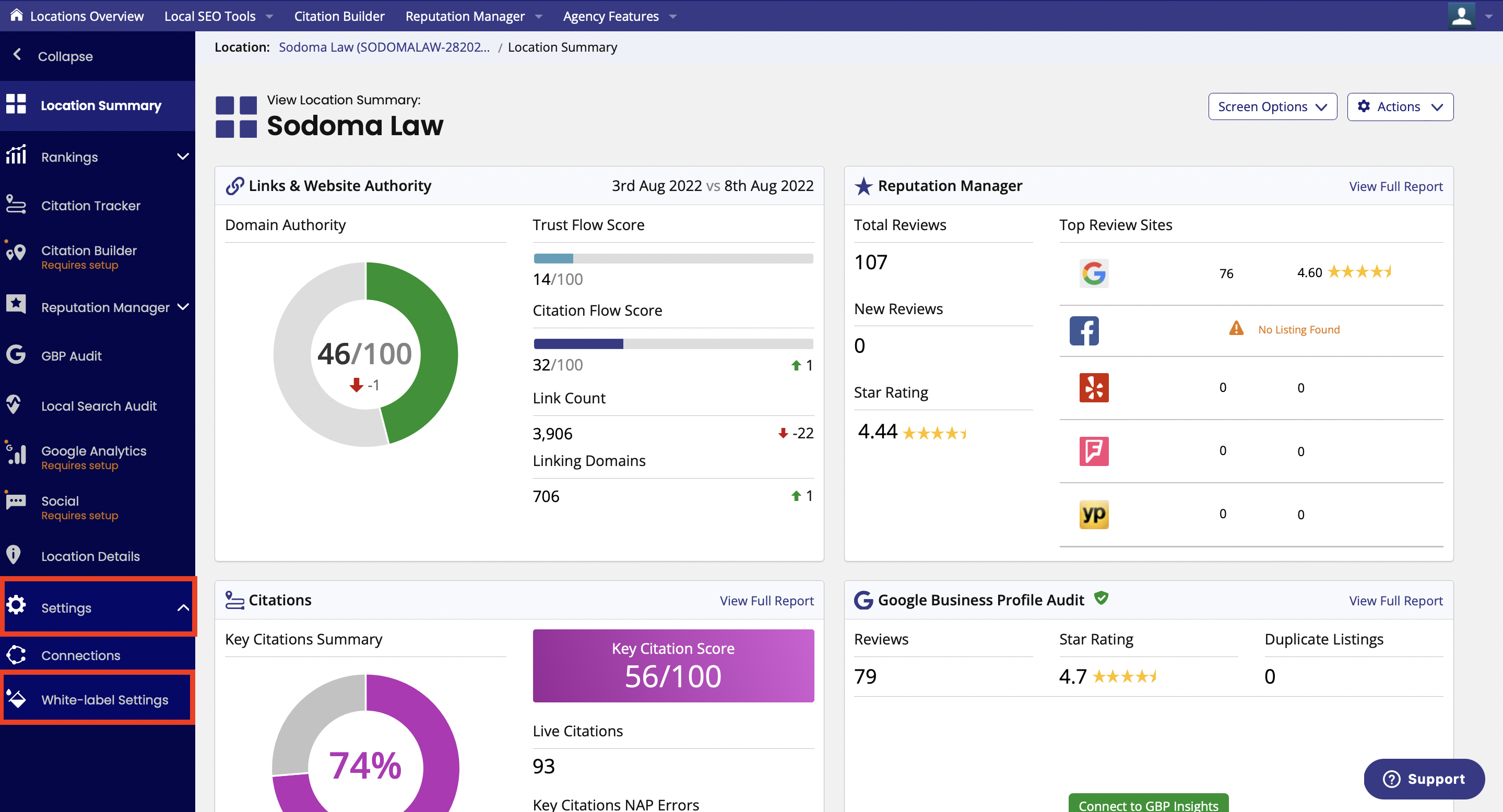 Ensure that 'Display Summary on External Dashboard?' has been selected, as shown below within the red box:

If this option isn't switched on, just click the toggle to switch it on, then click 'Update Settings'.
Refresh the External Location Dashboard and you will now see the Location Summary.