Local Search Grid is an SEO tool that can tell you exactly where your business is ranking on a granular level.
Instead of giving you one ranking number for a whole city, the grid tells you where you rank from one street to the next so you can discover who your competitors truly are.
You can track up to 30 keywords at a time and the reports are colour-coded to make it easier to understand where you're ranking well, and where the opportunity lies.
If you'd like some help knowing which keywords to track, check out this course in the BrightLocal Academy: How to Master Local Keyword Research.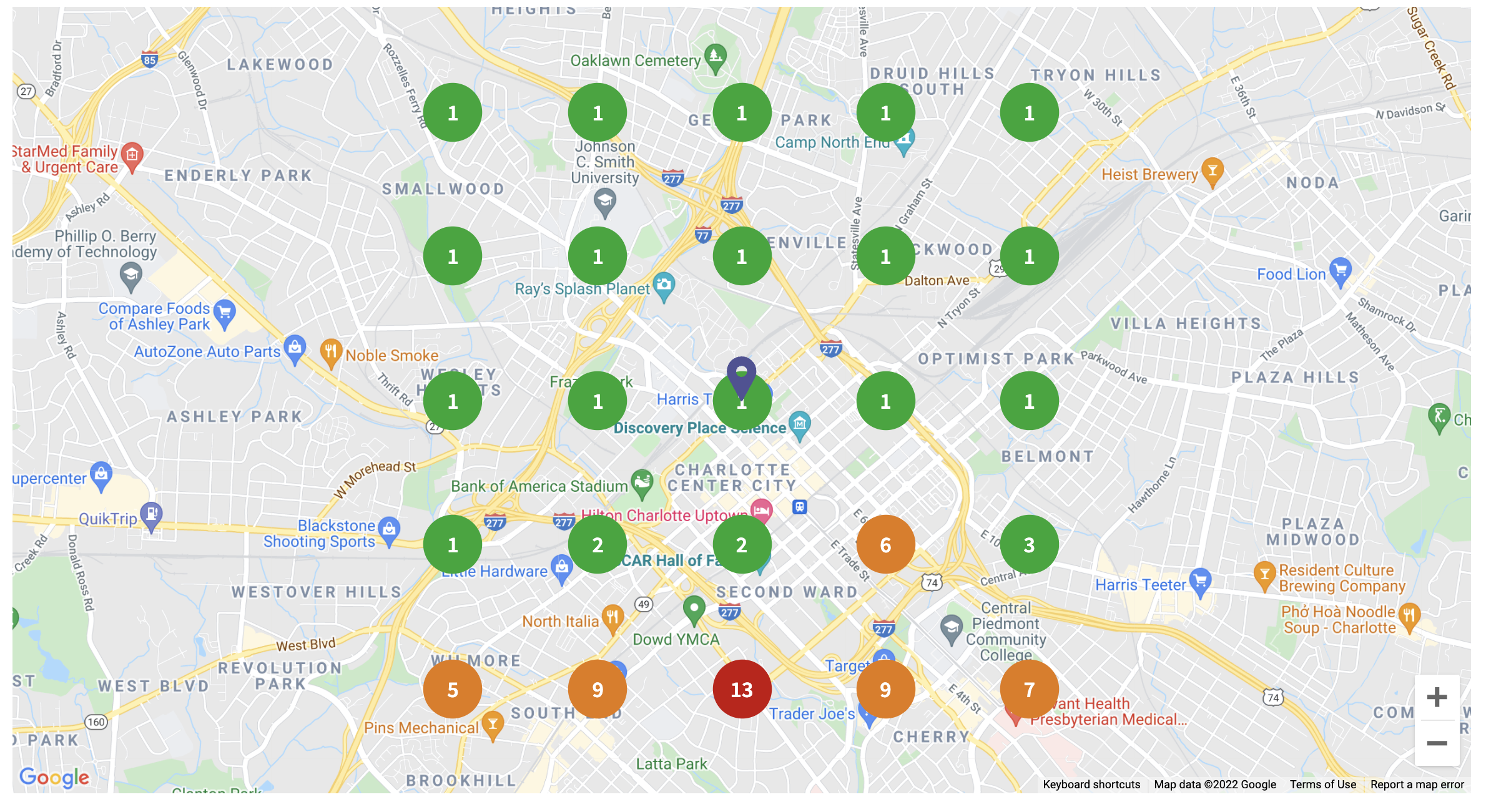 Simply enter the keywords that you want to track and the area of the city or town that you want to track them across. The report returns search rankings for your business, plus the top 10 competitors for each of the keywords (see image below). This enables you to easily see what your business needs to change or improve.
For example, if you saw that you had more reviews and a similar star rating to your top three competitors, but that your Category was different, then changing that within your Google Business Profile (formerly known as Google My Business) might help to improve your rankings.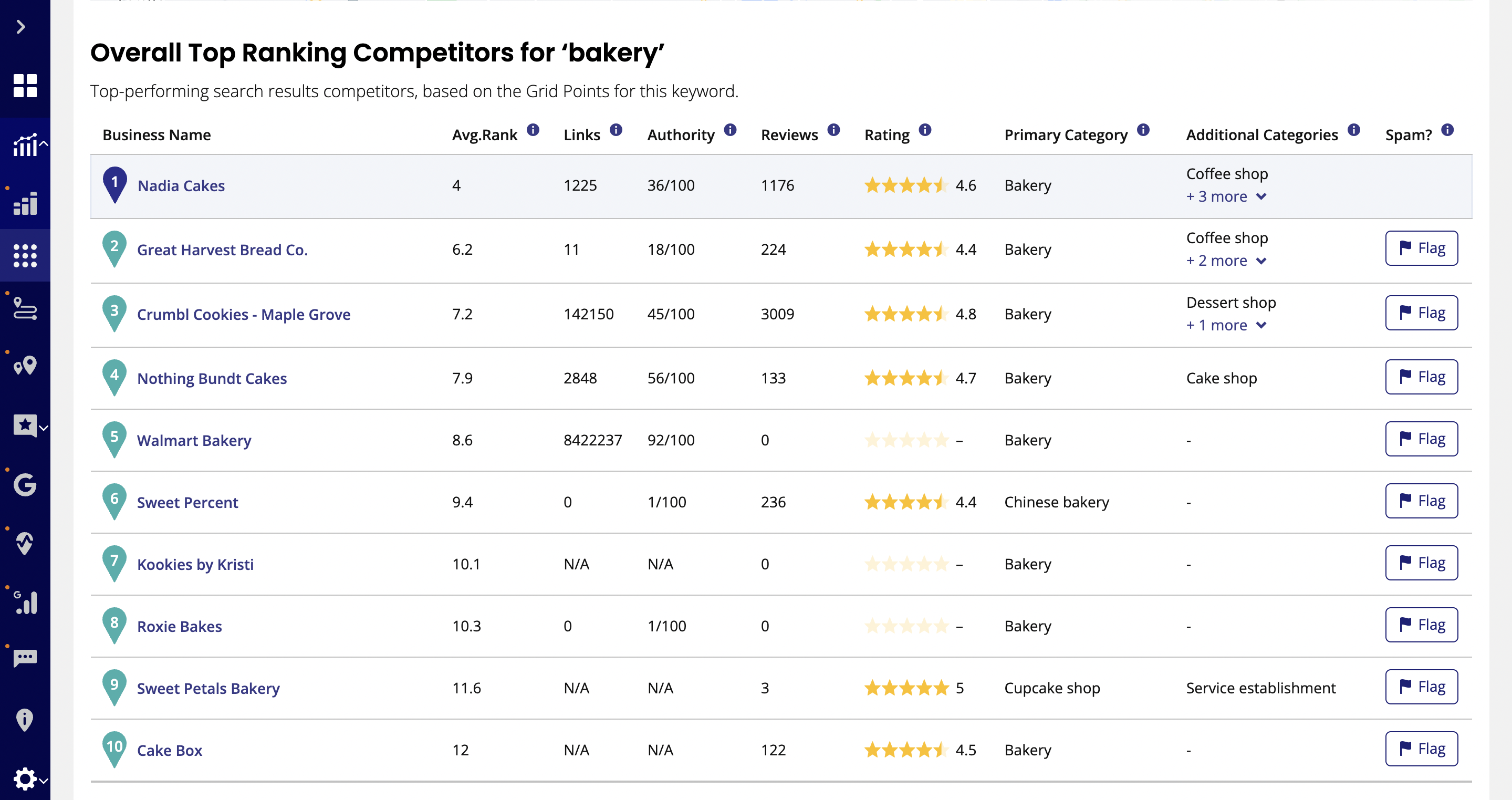 The useful timeline shows you how your landscape changes over time, giving you the power to showcase your impact and success with clients and colleagues.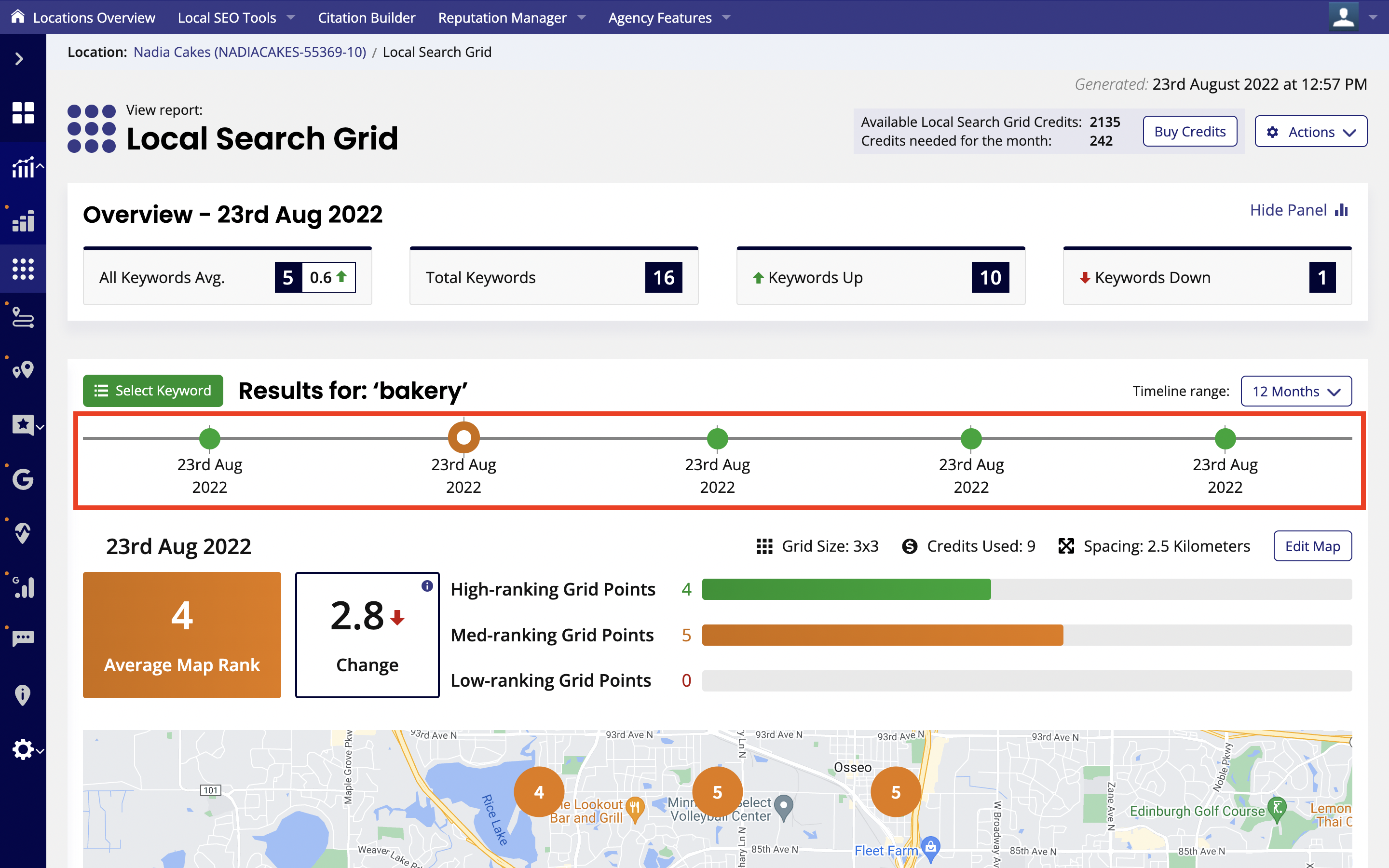 To find out how to create a Local Search Grid report click here>
Learn 9 Ways Local Search Grid Can Level Up Your Local SEO Analysis and Reporting here>

Discover How I Improved My Local SEO Strategy with Local Search Grid here>
Find out how to Unlock 6x More Ranking Insights in Local Search Grid here>