Google My Business Audit is an SEO tool that lets you quickly assess the status of your Google My Business profile and how it compares to your top online competitors.
Local Search can be tough, and understanding what you need to do in order to improve performance is hard work - even experienced local search practitioners spend hours manually researching and checking various tools and services to get the data they want.
Google doesn't return much data around your competitors. In fact, this is all Google gives you: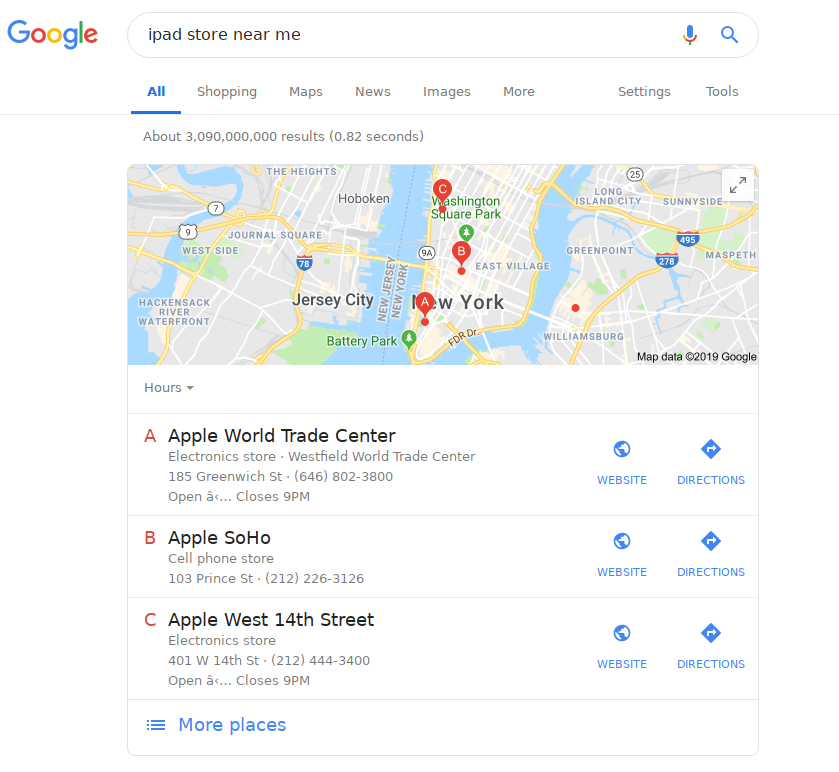 Without an intelligent tool, it's nearly impossible to understand what you can do to beat your competition.
This is why the Google My Business Audit was built.
The Google My Business Audit transforms what Google gives you into a useful report with actionable insights.
You simply enter your target search terms, and then the report returns crucial local search metrics for your business plus the top 10 ranking competitors for that search term.
This enables you to easily see which metrics your business is most weak on and allows you to prioritize your campaign and strategy accordingly.
As an example, if you saw that the top ranking competition all had the business category "Attorney" on their Google My Business listings but you had the business category "Legal Services", you could quickly update the business category to improve your performance.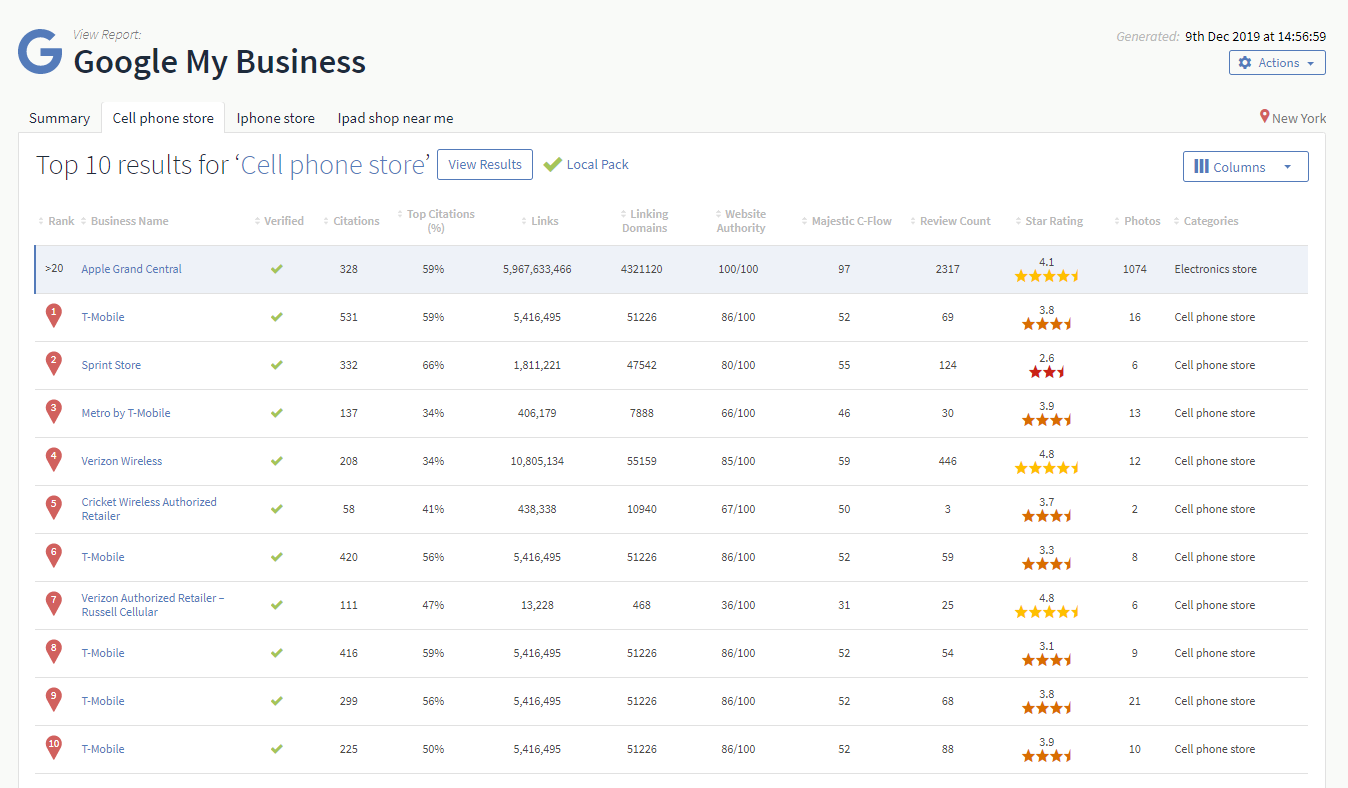 The product also gives crucial metrics on Google My Business insights data, allowing you to see the listing's performance around clicks, calls and other important metrics. You can see this data in your Google My Business dashboard, but only 3 month's worth of data - whereas in this tool you can see 18 month's worth of data, giving you a far better understanding of your performance over time.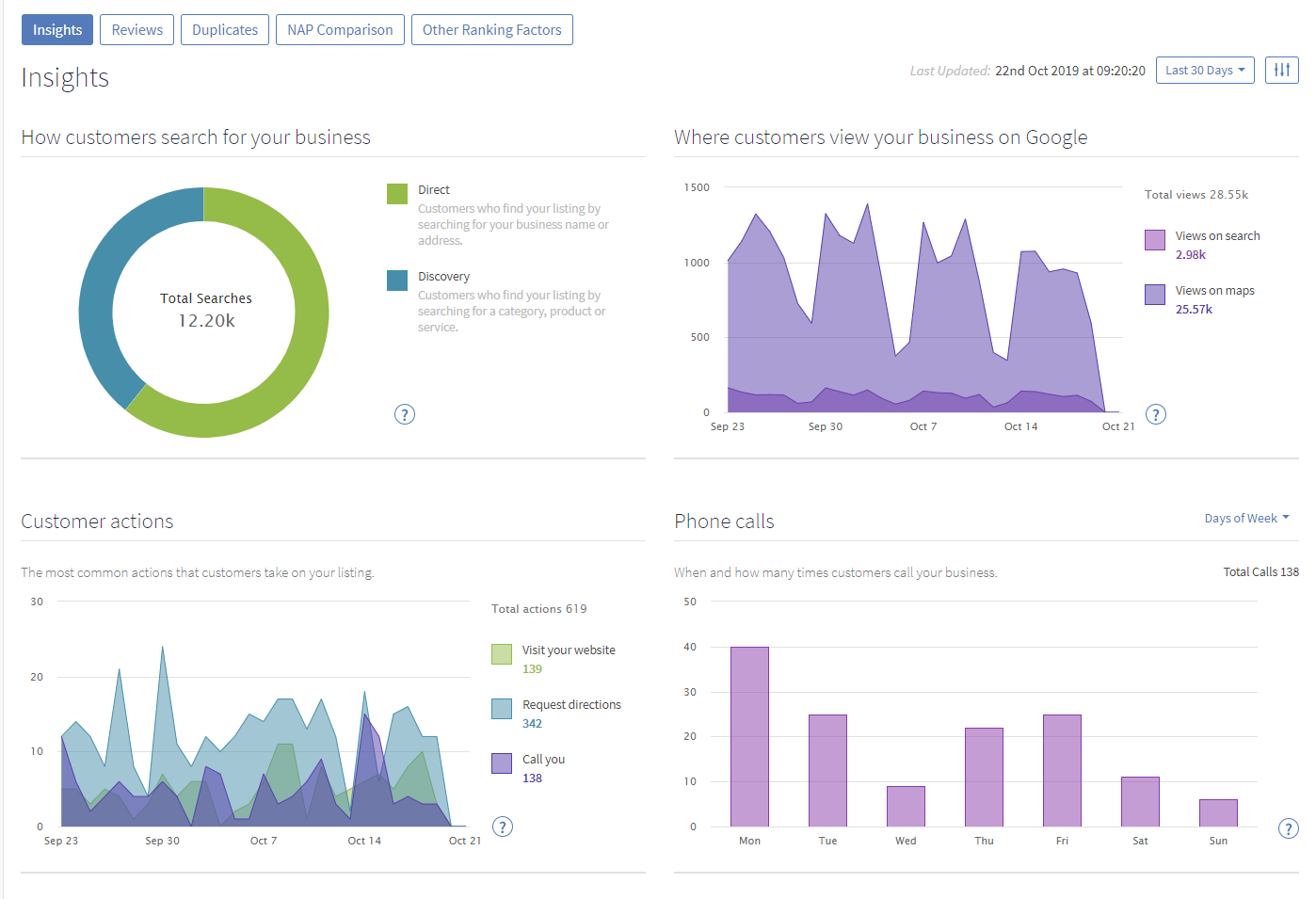 It would take a local search expert around 2 hours to collect all of the data in this report using several different tools, and this is why the Google My Business report is used by thousands of agencies to shape and prioritize their client's local search strategy.