Generating new business can be a real struggle. If you are offering local SEO services as an agency or a freelancer, getting traffic to your website is hard enough — it's even more difficult to convert your traffic into qualified leads for your business.
The Agency Lead Generator Widget was built to address this issue, helping you to generate leads by converting more of your existing, idle web traffic into qualified prospects.
When website visitors provide their business details, they are then given an automated Local Search Audit containing an overview of their website's local search health. You can then follow up with the prospect to offer solutions to any issues found in the report.
Here's how it works:
1) You start by designing the widget on your BrightLocal account in a simple editor. All of the content and colors can be customized to reflect your business's branding.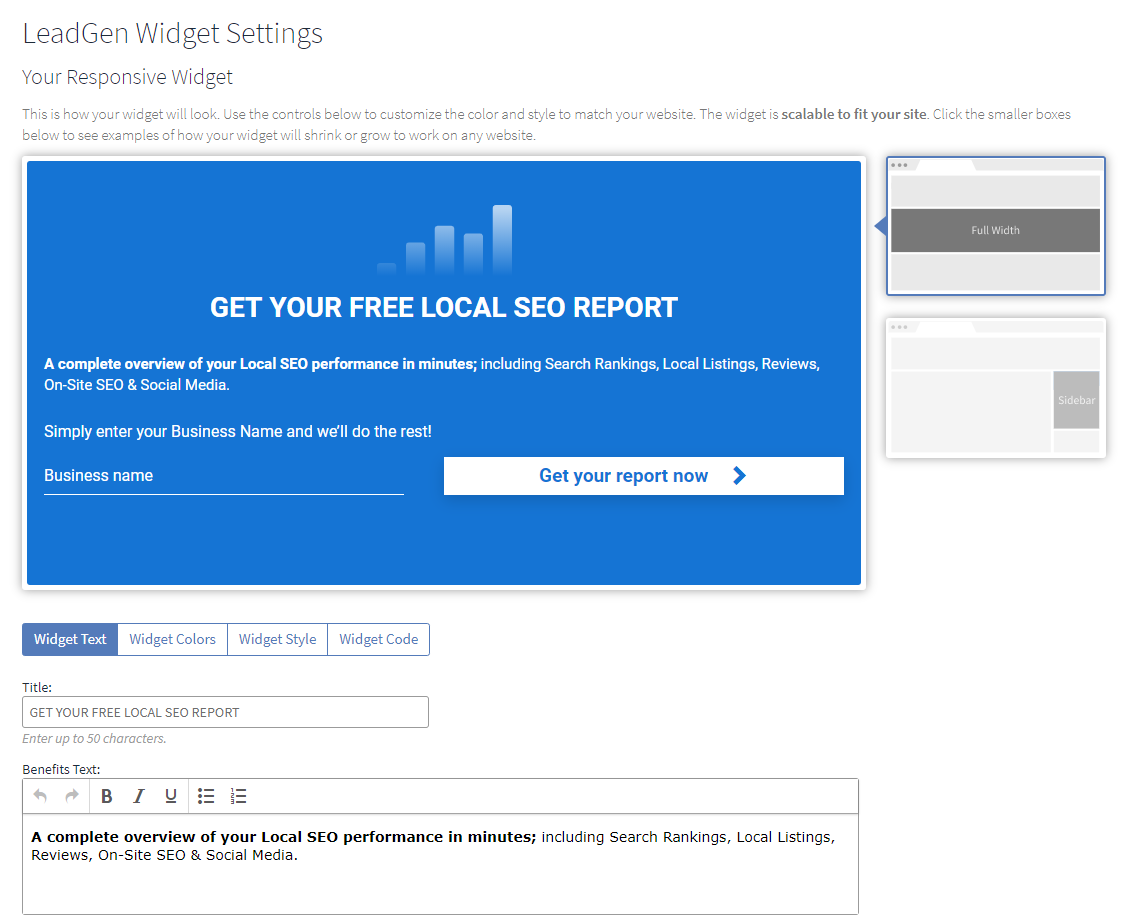 2) BrightLocal then gives you some code to copy and paste onto your website, which enables it to be displayed on a web page.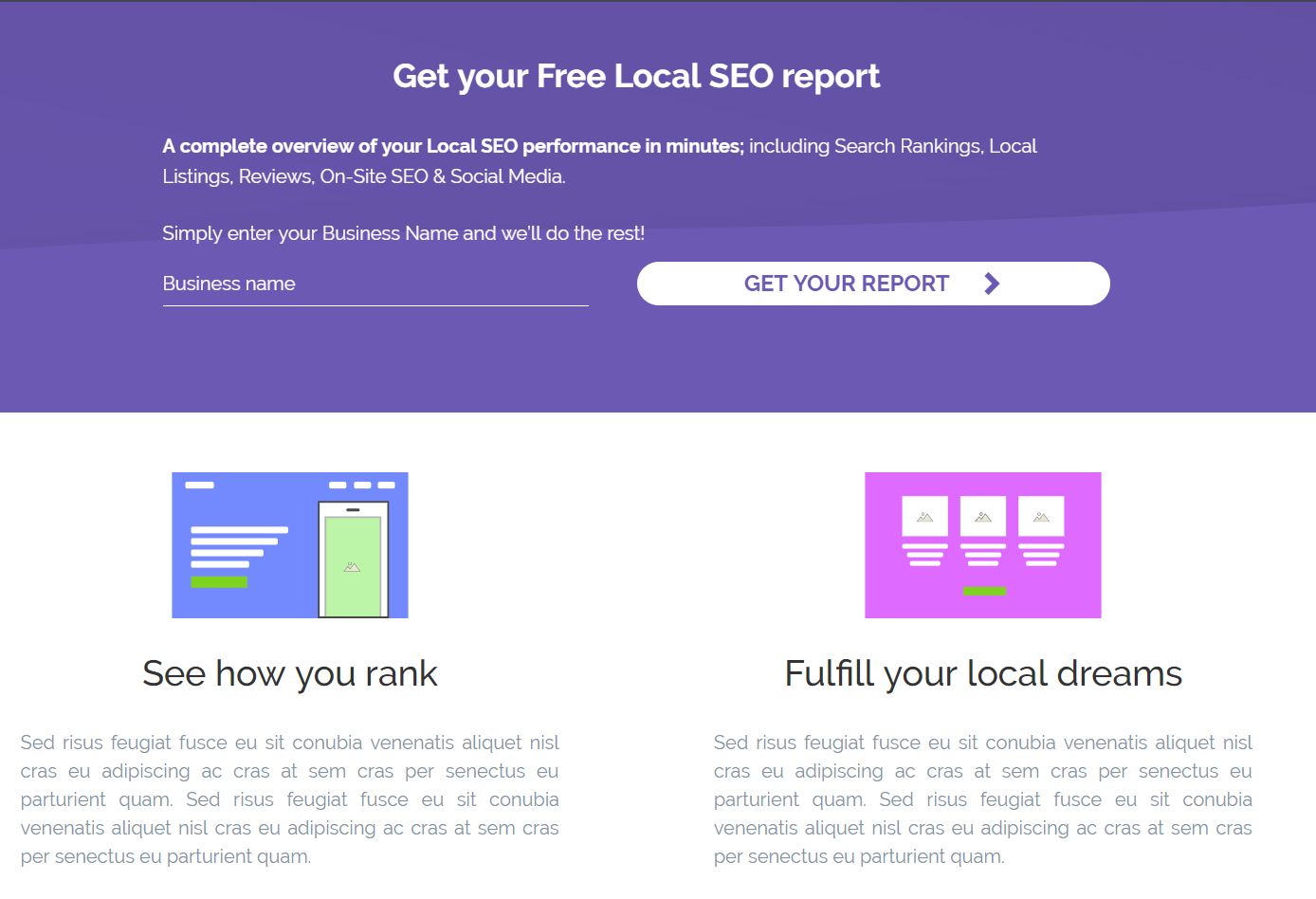 3) When a prospect is on your site and sees the widget, they can enter their business details to view a free Local SEO Audit for their website — this process generates a better conversion rate than a traditional contact form, as people tend to enjoy receiving a free service, rather than having to deal with pushy salespeople.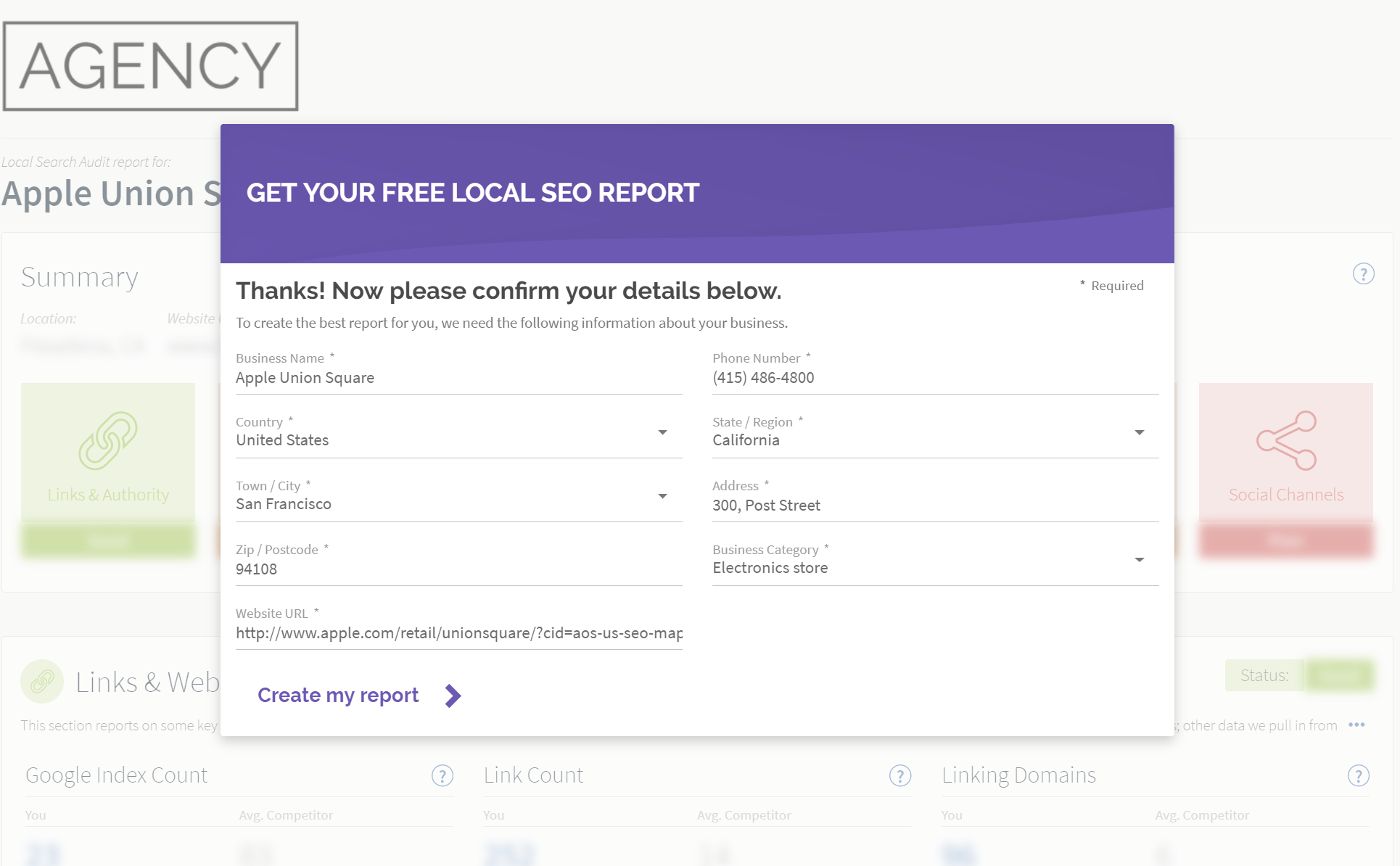 4)  Once they've requested their free report, BrightLocal emails you to let you know that a new lead has been generated (the lead details are stored in your account). Meanwhile, the report is emailed to the prospect.


5) You can then follow up with the lead about their report, and begin your normal sales process.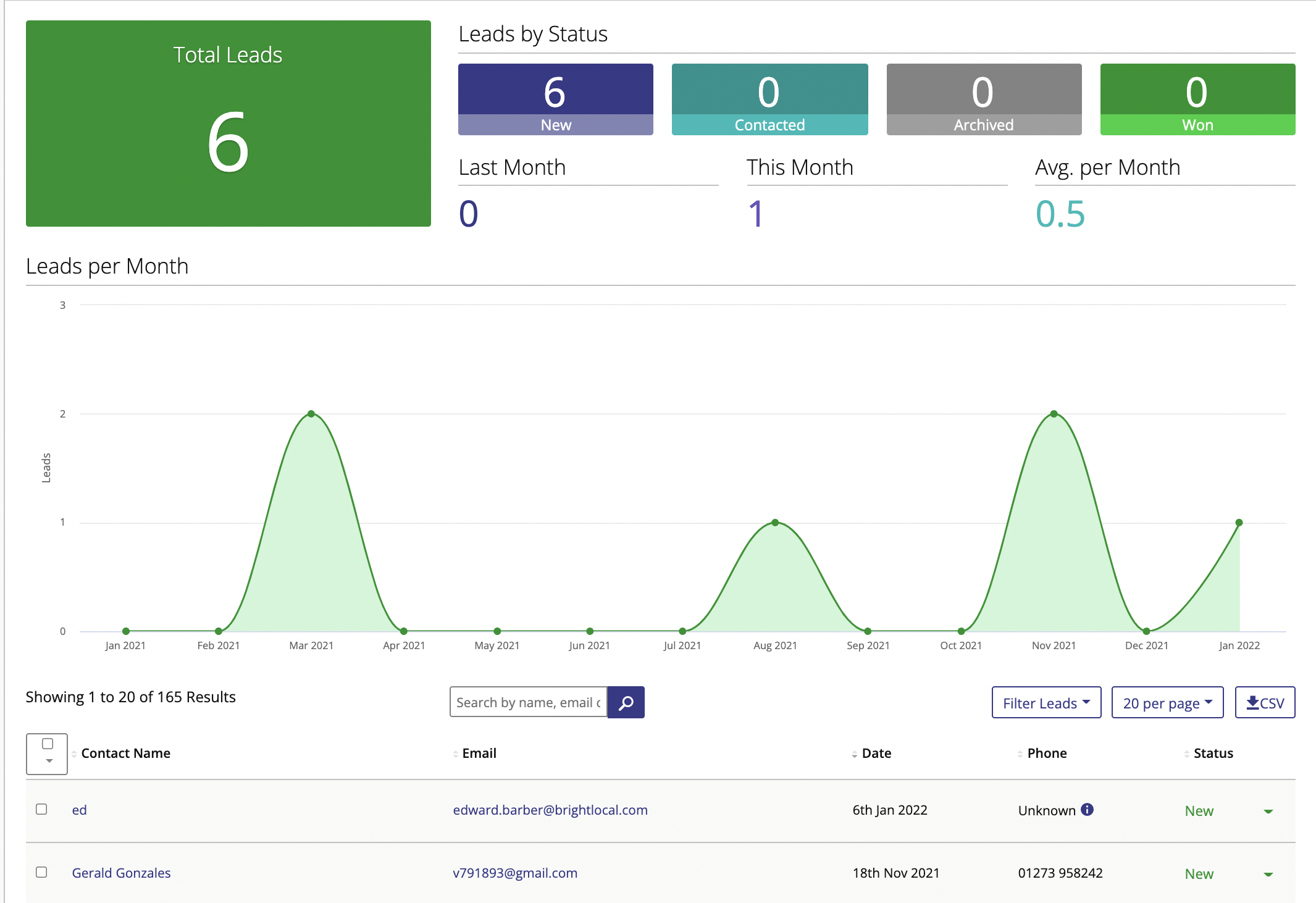 The Agency Lead Generation Widget uses BrightLocal's Local Search Audit reports for the prospect's free report. For more information, check out this useful guide.
BrightLocal's Agency Lead Generator Widget helps thousands of agencies in the following ways:
Wins new clients

Grows business

Saves money (when compared to a new salesperson)

Saves time (existing sales team is more effective, as they don't have to hunt for prospects)
Learn how to build and grow your digital marketing agency with expert Greg Gifford in this free course from BrightLocal Academy.