Once you've purchased and set up Active Sync, it will alert you when it believes there is a change to one of your listings.
There are two ways to manage alerts.
1. Via Alert Inbox
To see these alerts, go to your 'Locations Overview' dashboard and click the 'Alert Inbox' tab at the top.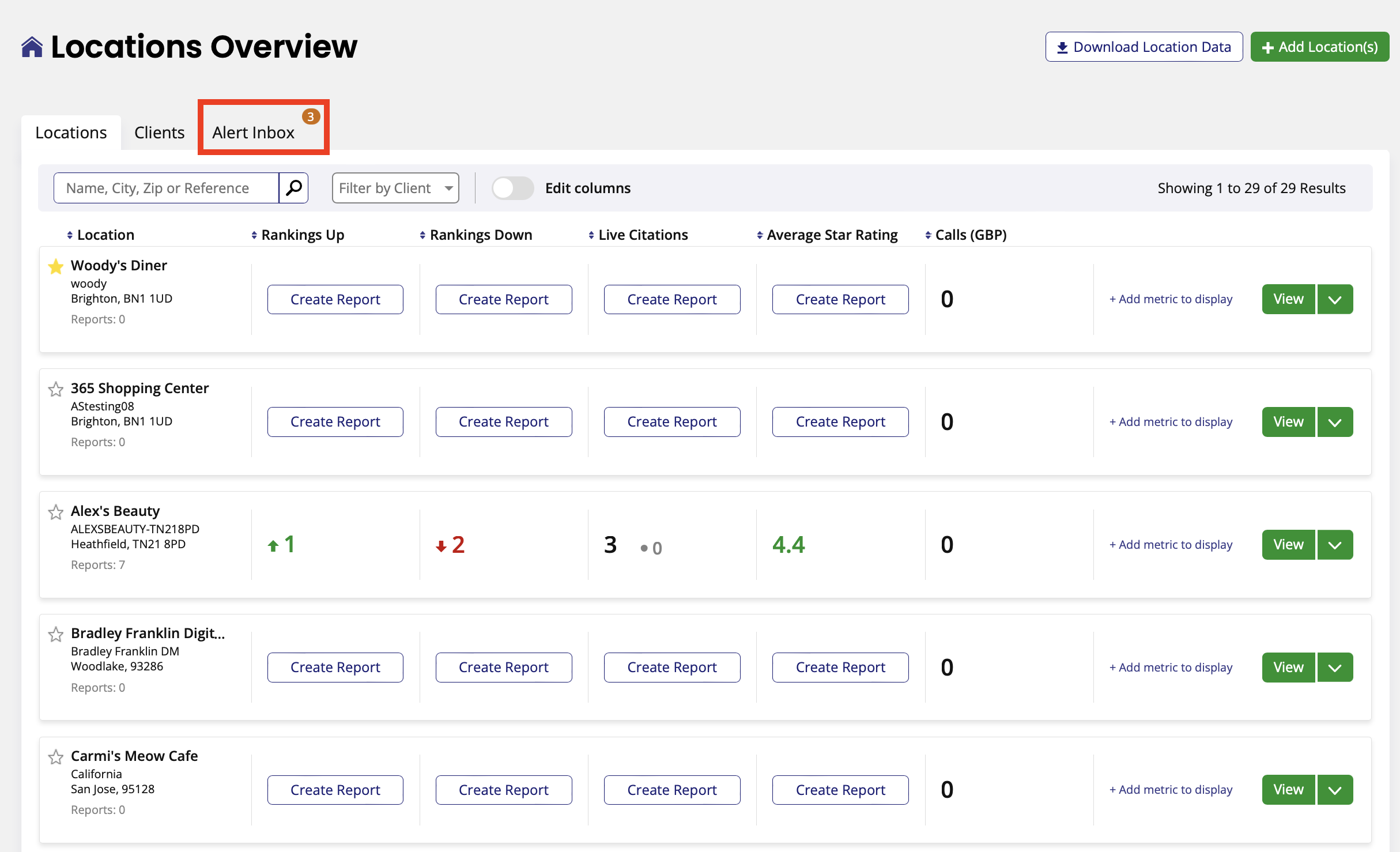 In this tab, you will find a table of all of the alerts for all of the Locations that you have set up Active Sync for.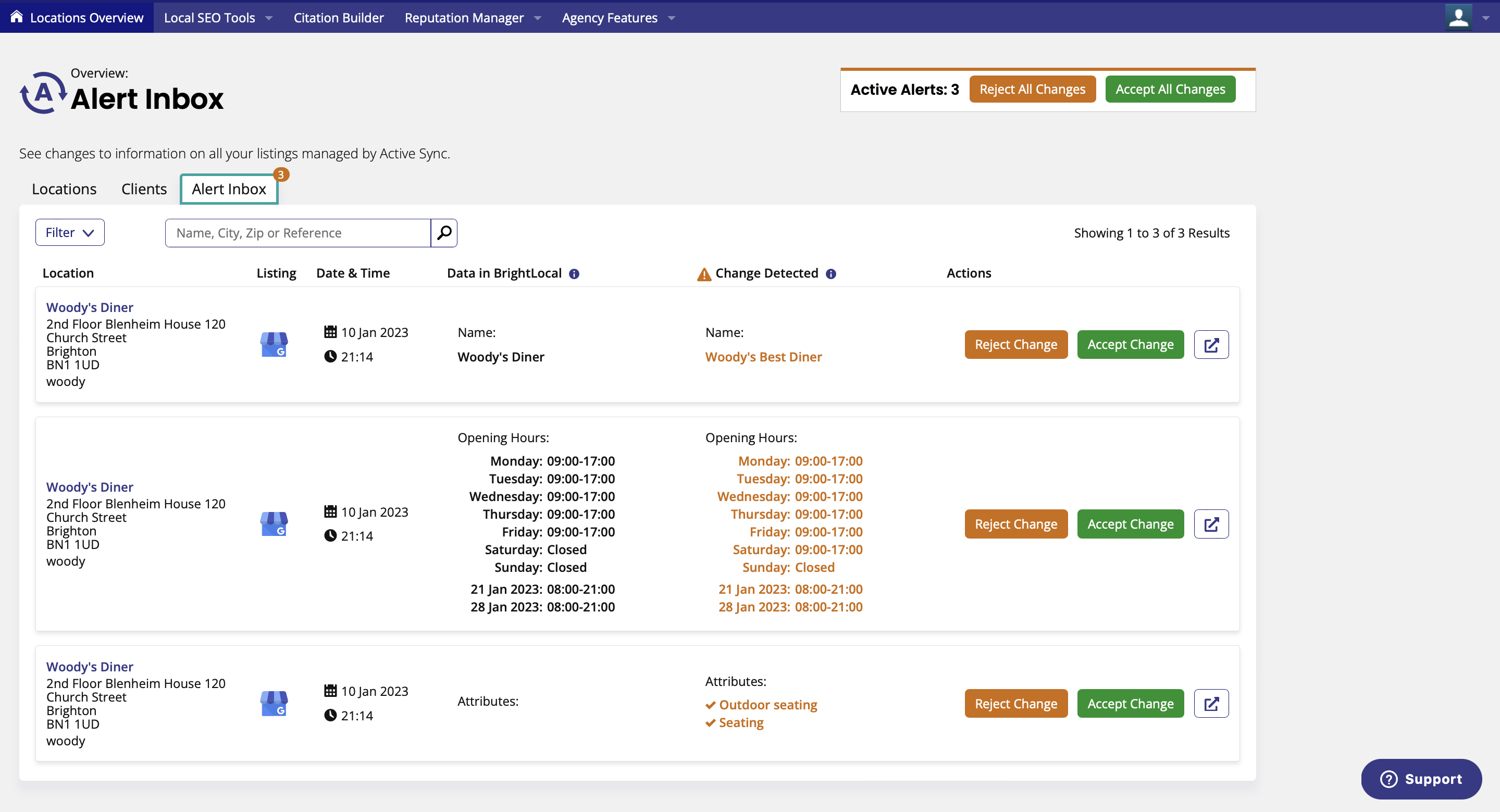 Here's a quick rundown of what each column in the table means:
Location: this is the name of the business or Location that the alert is for.

Listing: this shows you the platform that the alert is about, i.e Facebook, Google Business Profile etc.

Date and Time: this is the date and time the alert was created.

Data in Brightlocal: tells you the current data that's in BrightLocal

Change Detected: tells you the change that's been detected.

Actions: this is where you can either accept or reject the change that's been detected using the appropriate buttons and see what actions you took on previous alerts. 
To see the detected change in situ, click the blue arrow icon in the 'Actions' column and it will take you to the listing.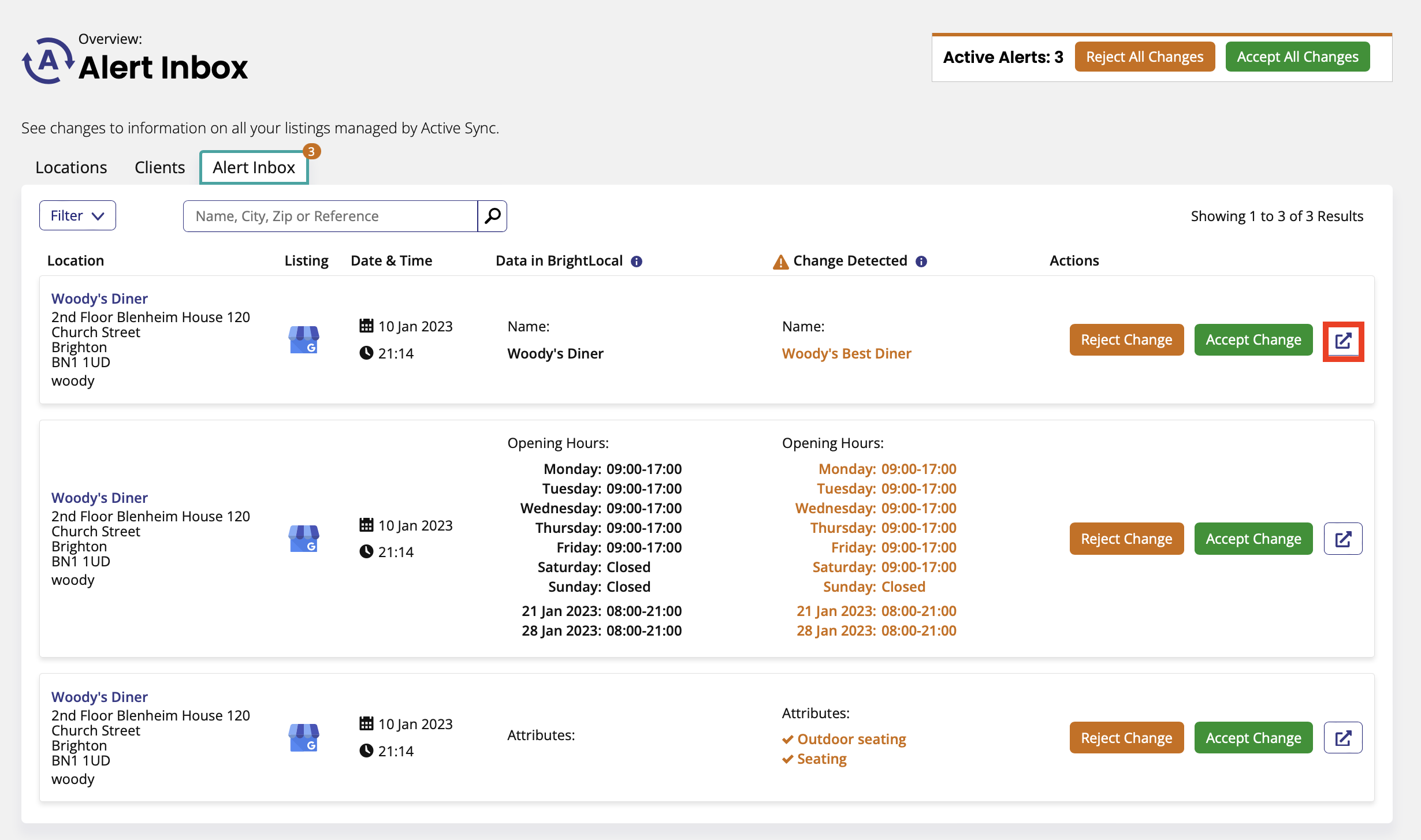 To filter the table so you see only the listings for one or two particular platforms, use the 'Filter' button and select the platform(s) from the dropdown that appears. Then click 'Apply Filters'. 

You can search for a particular Location using the search box. Simply type in the business name or zip code and then click enter. 
To reset a search or the filter, click the 'Reset' button.

To accept or reject a change click either the 'Accept' or 'Reject' button.
Then move on to the next change that's been detected and either accept or reject it using the buttons.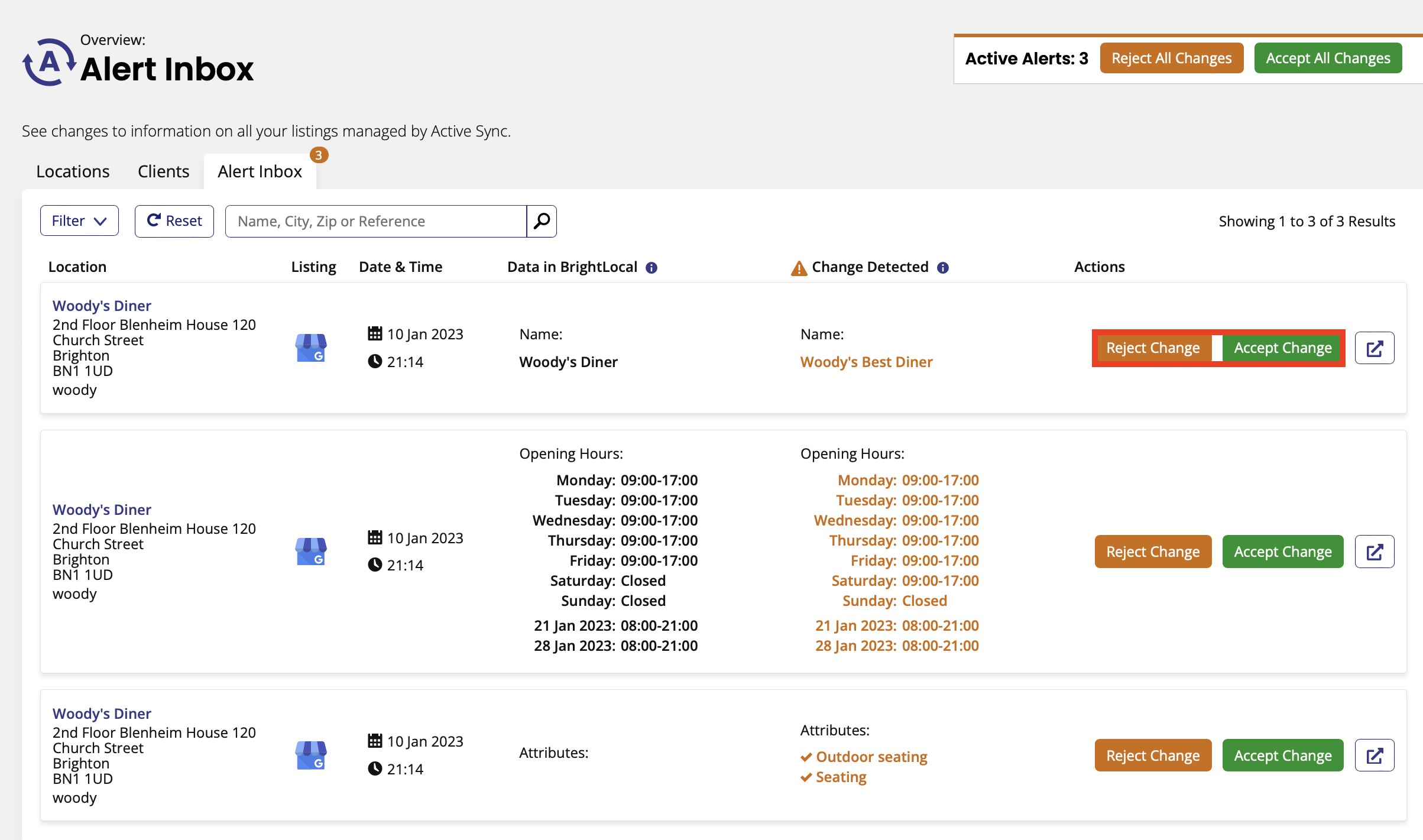 Once you've made your way through all of the changes and either accepted or rejected them, click 'Save and Sync' to save your actions.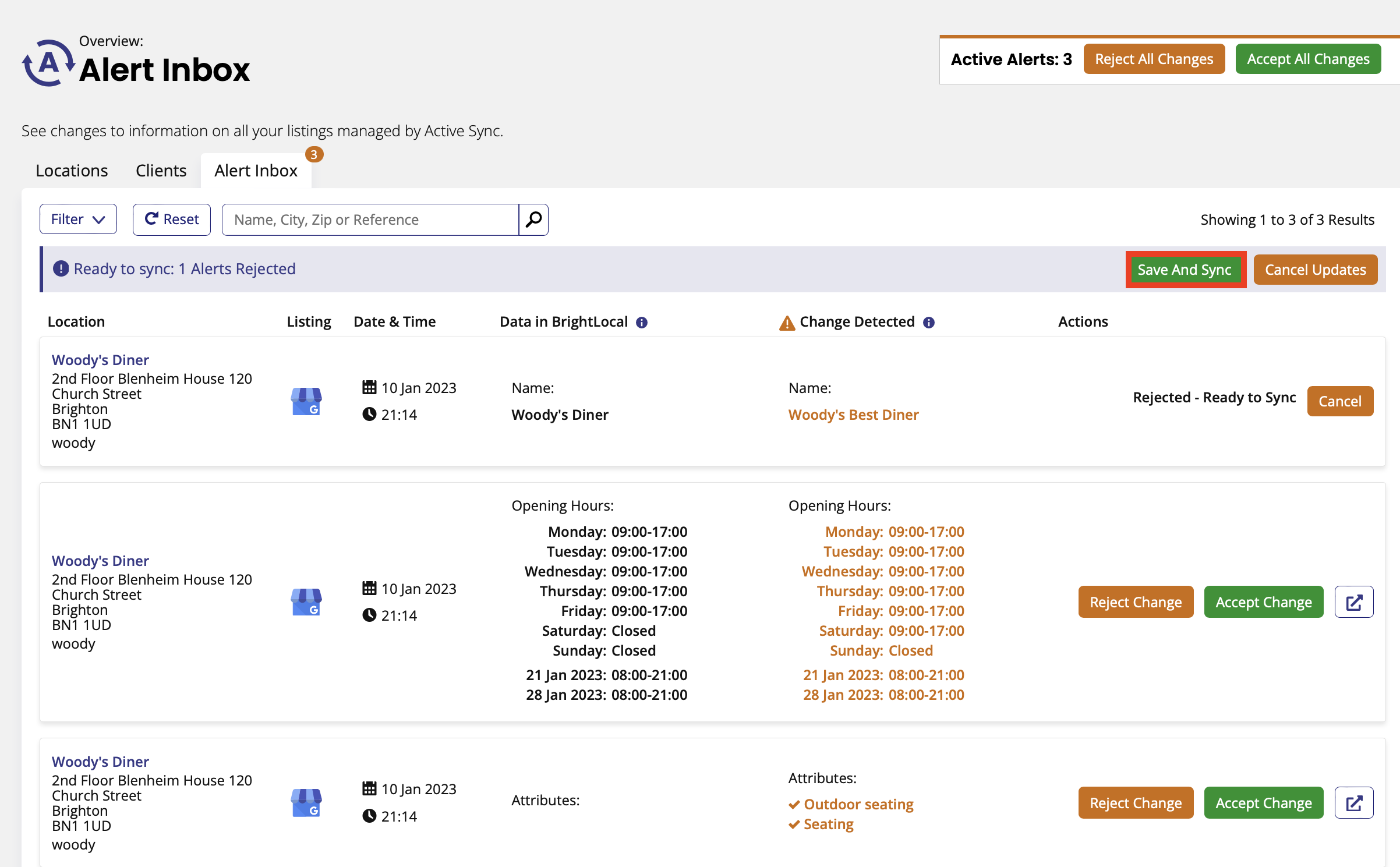 2. Via Location Details
Find the Location in the 'Locations Overview' dashboard and click 'View'.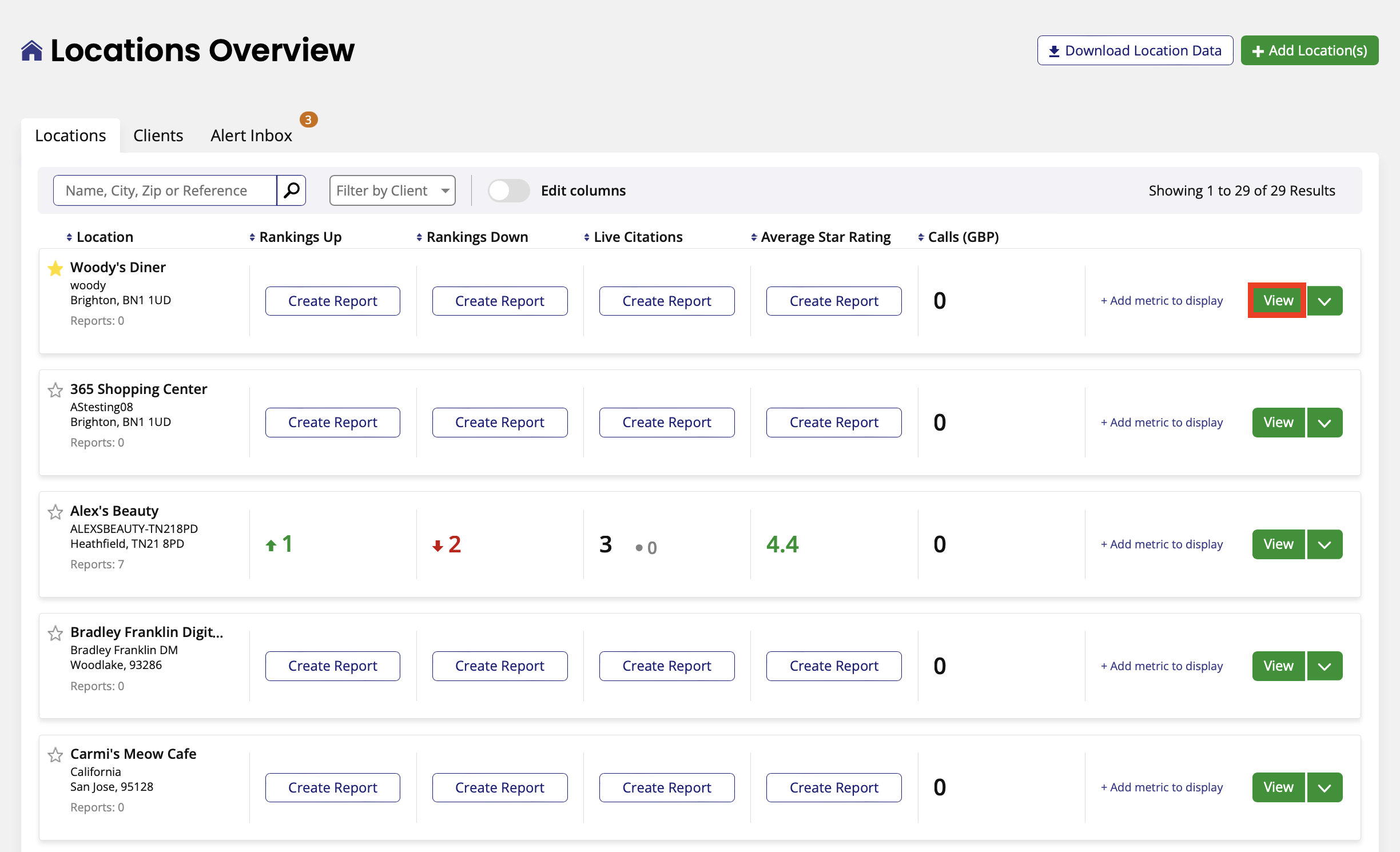 Click 'Location Manager' in the side menu.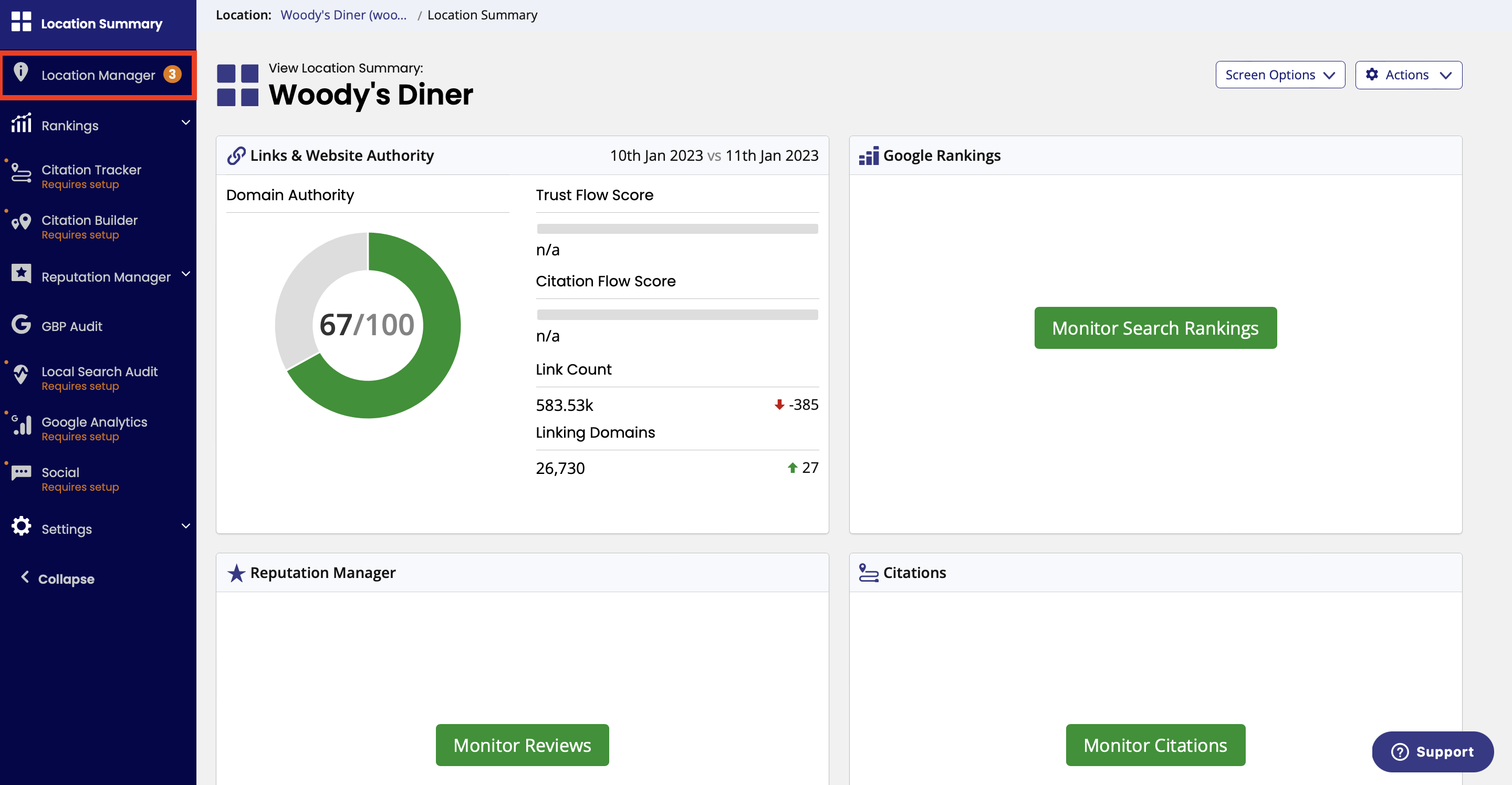 All of the alerts for this Location will be highlighted in the section at the top of the page.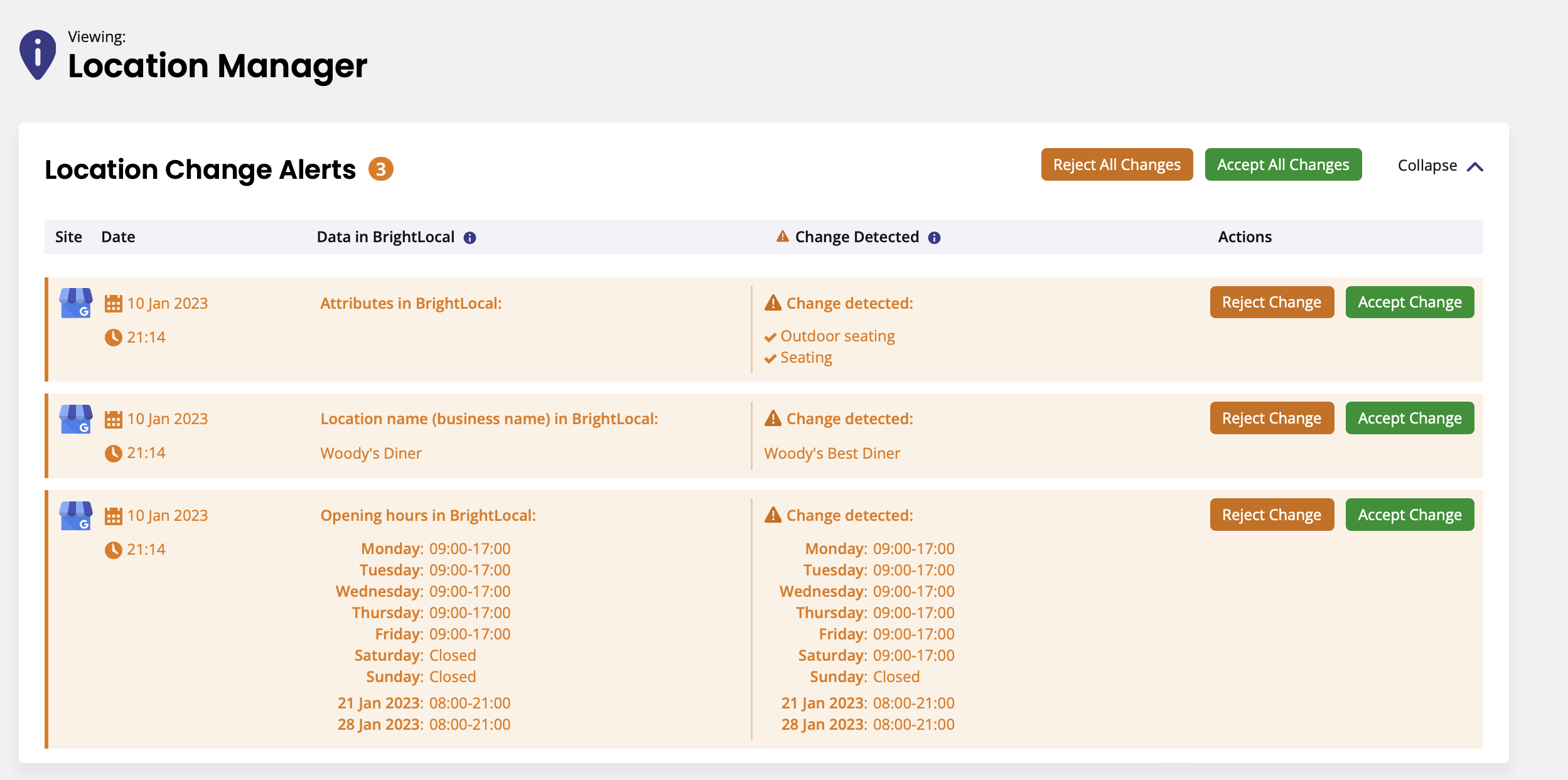 For each alert, you can see the platform that it relates to, the date and time the alert was created, the current data in BrightLocal, and the change that has been detected. For example, here we can see that this alert is about a change in GBP. It was made on the 10th of January at 21:14. The change is about attributes being added.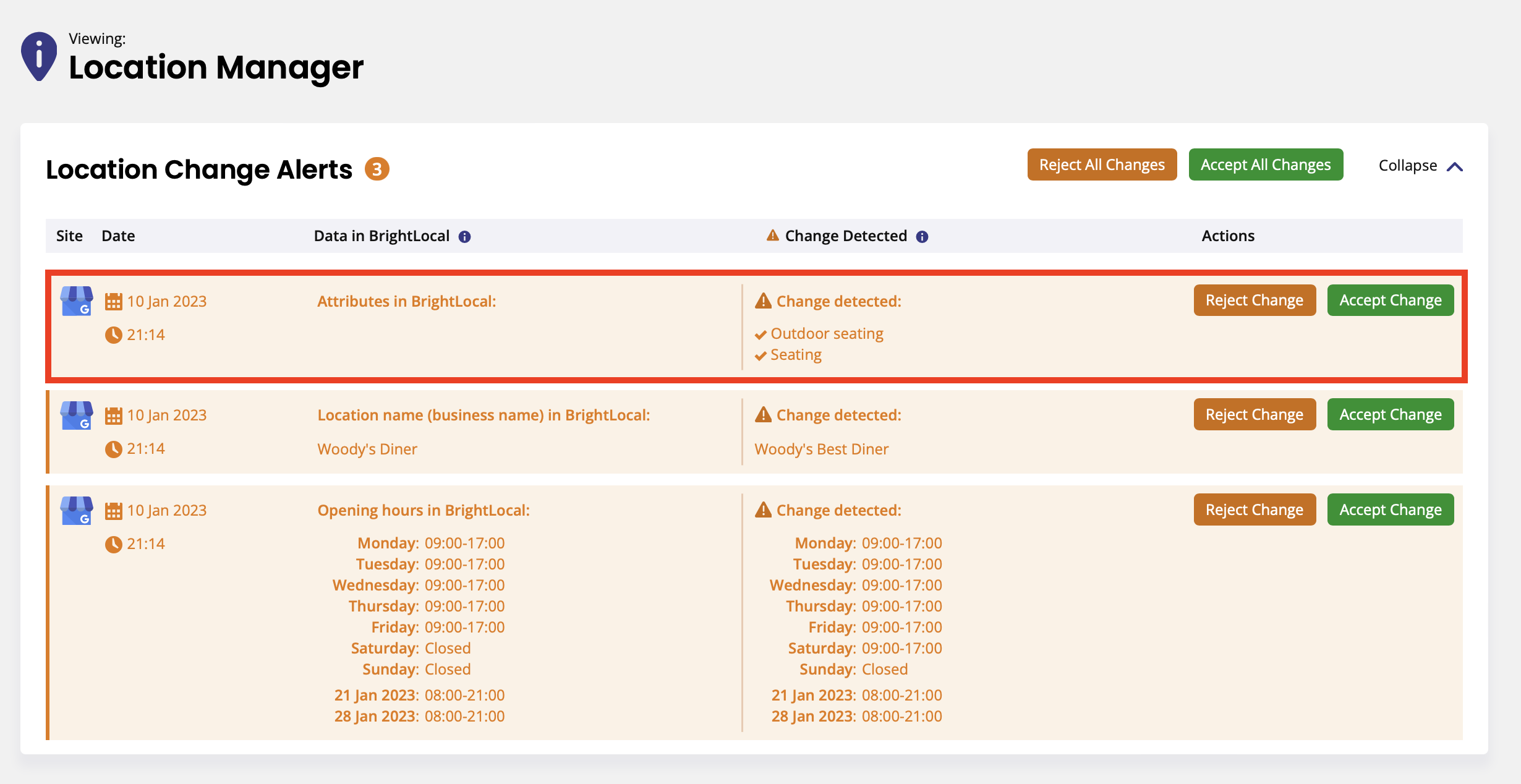 Use the 'Reject' or 'Accept' buttons to accept or reject the changes. Please note that once clicked these actions cannot be undone. 
To reject or accept all of the changes in one go, click either the 'Accept All' or 'Reject All' buttons.