Yes you can see screenshots of your search results but you have too turn them on to see them. We can provide screenshots of the Search Engine Results Page (SERPs) that we use to determine your rankings. This enables you to see the exact page that a search engine displays to us. We store screenshots for 45 days so you can look back to last week or last month to see how the SERP make-up has changed.
Follow these steps to set this up:
1. Go to the Local Search Rank Tracker page in your account here
2. Click on the 'Settings' button 
3. Select which search engines you'd like to activate SERP screenshots for.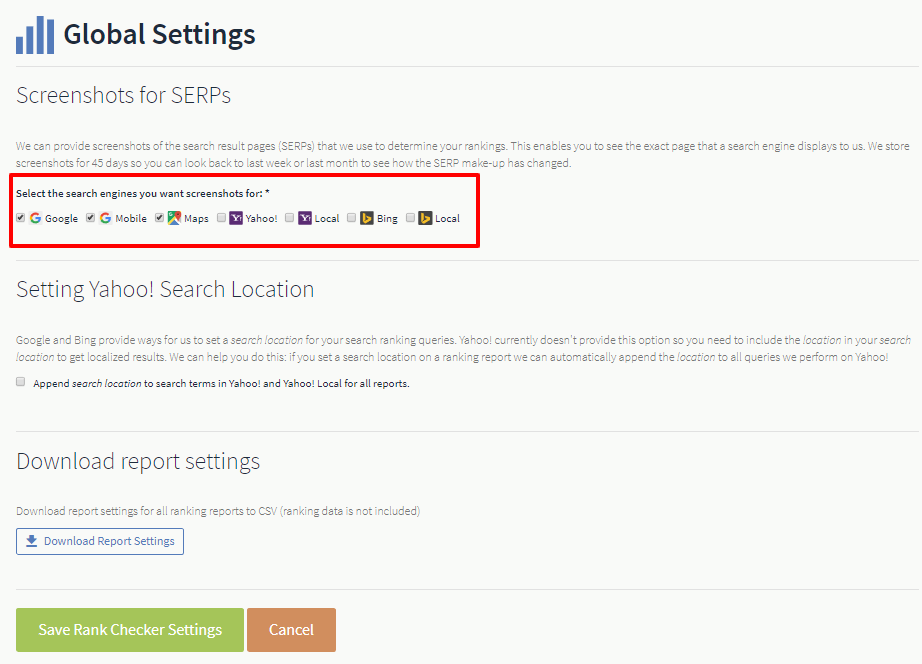 4. Then click 'Save Rank Checker Settings'
To see the SERP screenshots you'll now just need to rerun your reports in order to see the screenshots on your reports.